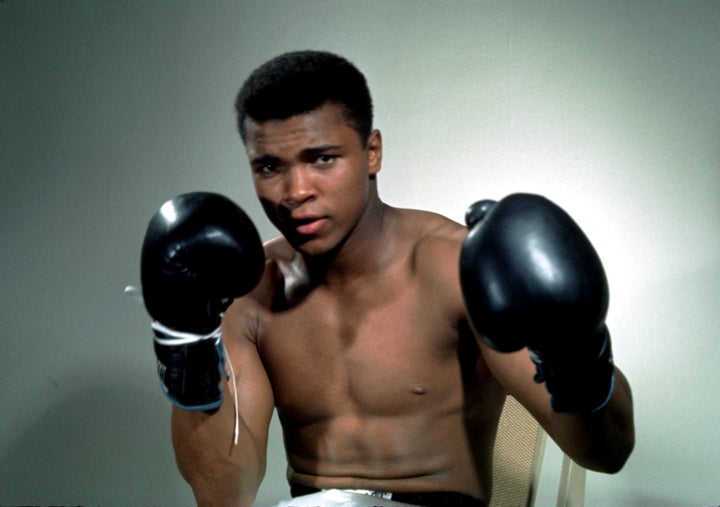 Throughout his remarkable life, boxing legend Muhammad Ali strongly defended black dignity, the anti-war movement and his own athletic prowess with his bold, boastful and fast-talking charm.
But in the last chapters of his life, when Parkinson's disease began to slowly conquer more and more of his powerful body, it was Ali's mere physical presence that spoke volumes about his final cause: awareness, research and advocacy for Parkinson's disease, a condition that directly affects about one million Americans every year.
His most public stand for Parkinson's disease awareness was during the 1996 Olympic Games' opening ceremony in Atlanta, when he held the Olympic flame aloft and lit the Olympic cauldron, despite his badly shaking arms. But behind the scenes, Ali and his wife, Lonnie, immersed themselves in a life of philanthropy, advocating for Parkinson's disease patients and their caregivers in addition to doing humanitarian work with the United Nations and other organizations.
People with Parkinson's disease found a champion in Ali
To the patients at the Muhammad Ali Parkinson Center in Phoenix, Arizona, which Ali helped establish and fund, he was more than just a boxing champion or a cultural icon. Ali was the face of their own struggle against the disease, which has no known cure. In the video below, patients described how Ali's example inspired them to continue pressing on with therapy and their own self-care in the midst of an ever-progressing disease.
"He's such a fighter -- not just in the ring but in his life," said one woman in the video. "It's an inspiration to us all."
"I had no idea how much of a difference Muhammad Ali would make in my life," a man added. "Now that I have Parkinson's disease, his generosity has been a blessing for me, personally."
The Alis also joined forces with Michael J. Fox, another celebrity with Parkinson's disease, to raise money and appear before Congress in 2002 to advocate for research funding. In her testimony before lawmakers, Lonnie Ali spoke on behalf of her husband when she called the disease the fight of his life.
"Parkinson's recognizes no titles, respects no achievements, nor bows to any amount of talent, courage or character. Parkinson's does not discriminate," she said. "There is no question that Parkinson's is the fight of Muhammad's life."
Even those who never directly benefited from Ali's financial support drew inspiration simply because of his willingness to remain in the public eye and demonstrate what life could be like with Parkinson's. His "gracious" presence helped others dealing with a Parkinson's disease diagnosis, said Dr. Joseph Quinn, director of the Oregon Health & Science University Parkinson Center and Movement Disorder Program.
"I see a lot of patients not wanting to share their diagnosis with others," Quinn said. "When a public figure really is open about it and making clear it's a disease they're going to work to cope with, that can be inspiring and helpful to people."
Ali was diagnosed with the condition in 1984 at the age of 42. The average age of diagnosis is 60, but it can span from the 20s all the way up to the 80s.
What Ali was up against in his final years
Parkinson's disease is a neurologic condition that affects the brain and nerves. Its most visible symptoms are physical and movement-based, including tremors or shaking in the limbs, muscle rigidity and the loss of automatic movements like blinking, smiling or swinging one's arms while walking. However, there are many less visible symptoms as well, including depression and respiratory illness. The latter initially caused Ali's hospitalization last week.
Scientist don't know for sure what causes Parkinson's disease. Genetics seems to play a role, as does long-term exposure to certain pesticides. Men are more likely than women to be diagnosed, and emerging research suggests that traumatic brain injury may increase risk, especially if one gets a concussion or loses consciousness.
Diagnosing Parkinson's disease requires a skilled physician to recognize the signs and symptoms of the disorder, as there is no blood test or brain scan that can confirm the diagnosis with certainty. Currently, the only definitive way to confirm a Parkinson's diagnosis is a final autopsy.
"One of the problems we face with Parkinson's disease is that it still remains a clinical diagnosis," Jim Beck, vice president of scientific affairs at the Parkinson's Disease Foundation, told HuffPost. "There is no blood test and there is no brain scan that will confirm who has Parkinson's disease."
Beck called for more physician training to accurately diagnose the condition, as well as the development of more treatments that can slow or stop the disease's progression -- not just mask its symptoms. And like Lonnie, Beck also called attention to caregivers for people with Parkinson's disease.
"As the disease progresses, it can place burdens on the community and the family," he said. "It has a tremendous impact on society as a whole, and working to stop it is what my foundation is trying to do."
Ali was hospitalized for respiratory issues Thursday, June 2, and he eventually died of sepsis, the body's overwhelming response to infection, on Friday. He was 74, and had lived with Parkinson's disease for 32 years.
Before You Go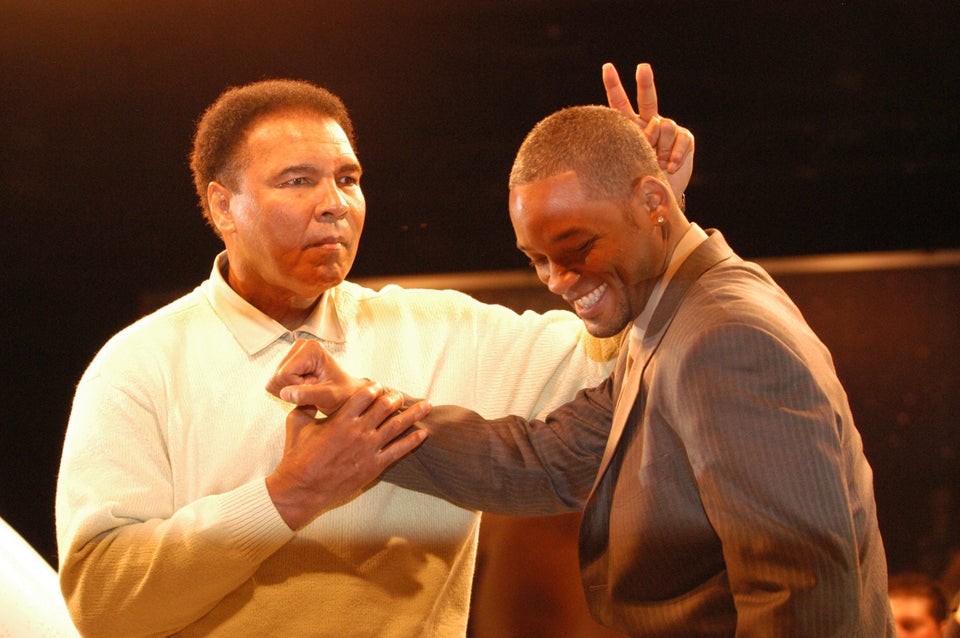 8 Powerful Quotes On Muhammad Ali's Influence