The Cool Kids is a series documenting creative humans shaping present day society with their work and outlook.
Jason Frank Rothenberg | Photographer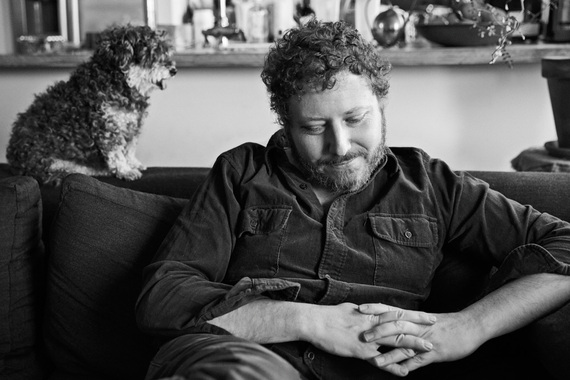 There's something in the Los Angeles air right now attracting New Yorkers. All over the city you can find New York galleries, designers, fashion labels, creatives and with a little luck, one of New York's finest photographers, Jason Frank Rothenberg.
Jason Frank Rothenberg is one of the nicest (and most talented) guys I have ever met. He is kind, gracious and incredibly humble for someone who's photography portfolio includes Woody Allen, Charlotte Gainsbourg, Lena Dunham, Joaquin Phoenix, and Broad City. He has done work for Urban Outfitters, Kate Spade, Vena Cava, Dirty Projectors, Black Dice, QVC, Isaac Mizrahi and Amy Sedaris.
And that's the short list.
What sets Jason's lens apart is his ability to capture the authentic emotion in his subjects. Every time. His unique ability has carried his career to celebrity portraits, fashion photography, advertising campaigns, and expansive landscapes.
I originally met up with Jason at The Crosby Hotel in SoHo to talk about his work and how he made it as a photographer. Truth be told, we spent the majority of our time talking about how we met our significant others, a mutual love of 90s music, and the current mass migration of New Yorkers to LA.
I'm Jason Frank Rothenberg, photographer. Occasionally confused with Jason Rothenberg, creator of the CW's The 100.
Where are you doing this interview from?
My home in Red Hook, Brooklyn.
Initially it was about the right space at the right time, but now it's my favorite part of New York City. I wouldn't live anywhere else here - but we might be moving to LA...
I've taken all kinds of pictures, but most of my time has been spent as a portrait photographer making commissioned editorial and advertising work. I've always had an interest in landscapes, and I've been fortunate to have that work exhibited in galleries as well as integrated into my commercial portfolio. So when I think about my pictures, or my focus, it usually begins with an image of a person outside, or a landscape - something shaped by natural light.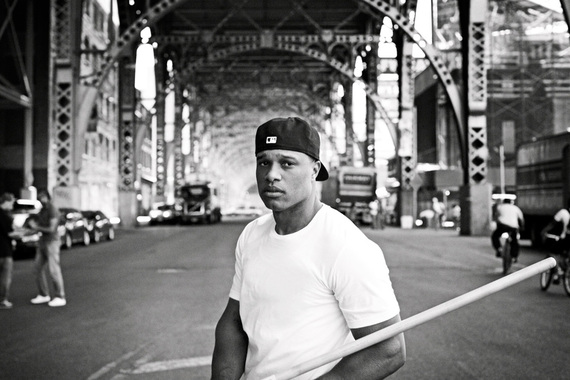 That's partly because those were the first images I ever made. But now at least half of my work is done in studio, and I recognize there's some other thing that's been defining what I do. It's hard to put into words. In all scenarios I'm always looking for the best representation of a person or place - the way to achieve that changes, so the look of the image may change-- but the feeling is hopefully consistent.
What led to you to photography?
After college I worked on independent films for a couple of years. A producer that I was working for started producing big fashion photo shoots around the time I was getting burned out by the indie filmmaking system. I was able to parlay that into my first photo assisting job. This was so long ago, my friend had xeroxed the first few pages of Le Book for me. It listed the names and addresses of hundreds of photographers in alphabetical order. I started at the beginning -mailing or faxing my resume cold to all these people I'd never heard of. By the time I got to the letter "B", I was working.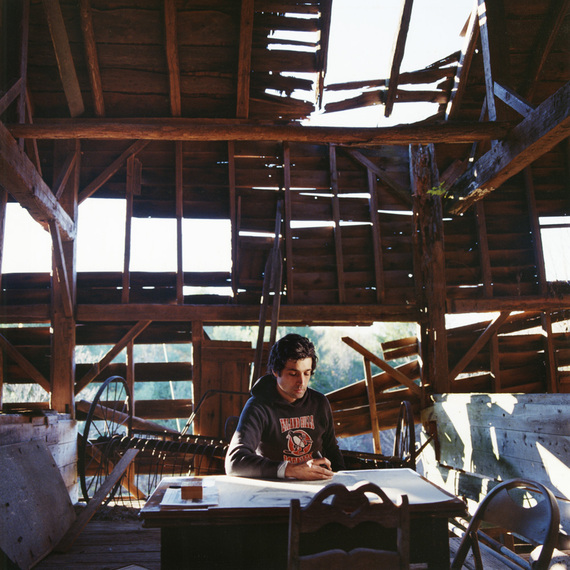 When did you discover you were on to something?
I was really happy with the results of my first shoot. My friends were very encouraging, and also happy to let me practice on them. I was getting some assisting work, shooting paintings for artists and galleries, and able to make an okay living in the field right away.
What about what you do brings you the most joy?
It's great for a photo to live in its initial context - a magazine, book, advertisement - but what I love more than that is when a photo becomes a part of the subject's life, when it's something they have in their home, or want to give their parents or kids.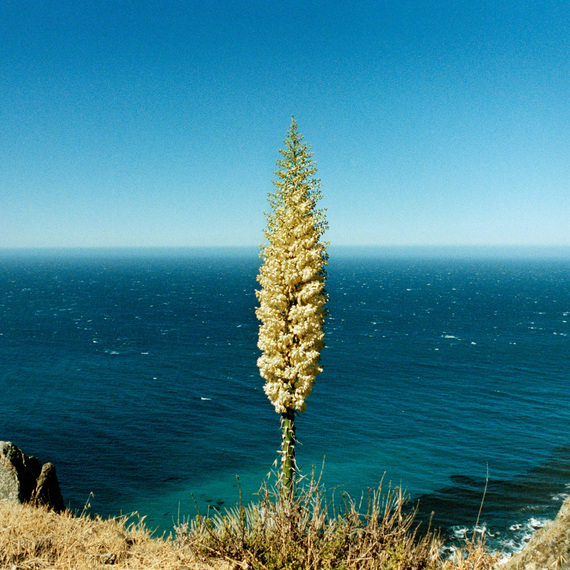 What is most challenging about your work?
Photography is the easiest medium, and it's easier now than ever before! Doing it on-command is not always easy. You can't predict or control many of the elements. Not only the weather, but very often the location, the clothing, your subject. There's a lot of problem solving when you take an assignment: it's one part technical - spatial relations, light - and one part emotional - how does the subject feel, what are they doing.
How do you overcome that?
Practice! For the first couple of years of my career, I don't think I could do more than focus on a person's face. I basically said yes to every assignment for more than 10 years. Now I'm able to consider the whole picture!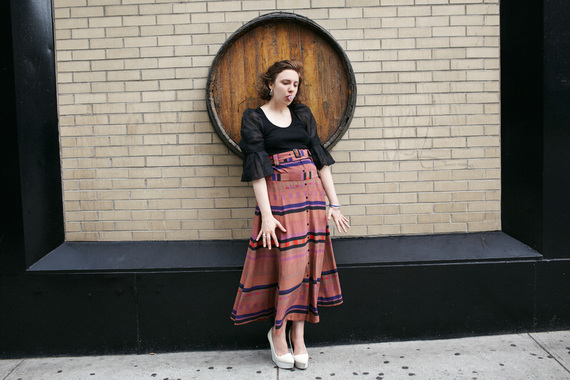 What has been the best response to your work?
The best response is when someone wants to work together again - that says it all.
What do you love about what you do?
A job well-done, which is a big part of the appeal of commissioned work. Meeting and
collaborating with talented people. Solving problems!
What did you learn early on that you continue to take you with you on your career path?
Where do you find inspiration?
Seeing or hearing about people who are doing things to the best of their ability.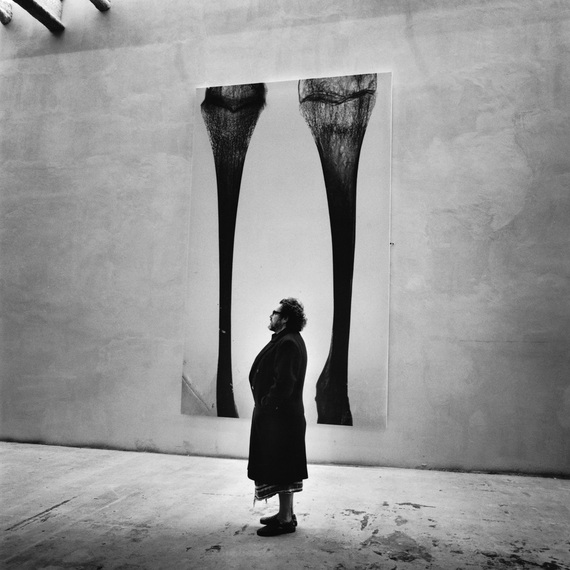 How do you stay inspired?
It can be hard! It helps to be around creative people. I try to work with my wife and my friends as much as possible. Sometimes I need to remind myself that most of the most accomplished people have had to struggle a lot.
What do you hope to achieve with your work?
Posterity. Images that people will want to represent themselves with. The photos that children will hold onto when they want to remember their parents.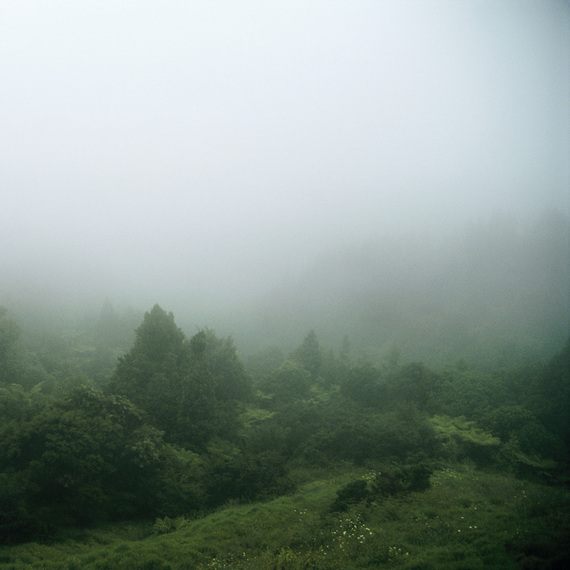 As a photographer, what do you hope to contribute to the world?
At this point I've just scratched the surface. I don't think that I've contributed to the World, but I've contributed to my world, which is pretty small. I've had the chance to collaborate with some legendary people. Some of my pictures are on strangers' walls. If I can reach my potential, I'll have the chance to contribute something that reflects myself and our time!
What is your personal Mantra?
Portrait of Jason by Alexis Rothenberg
Related
Popular in the Community