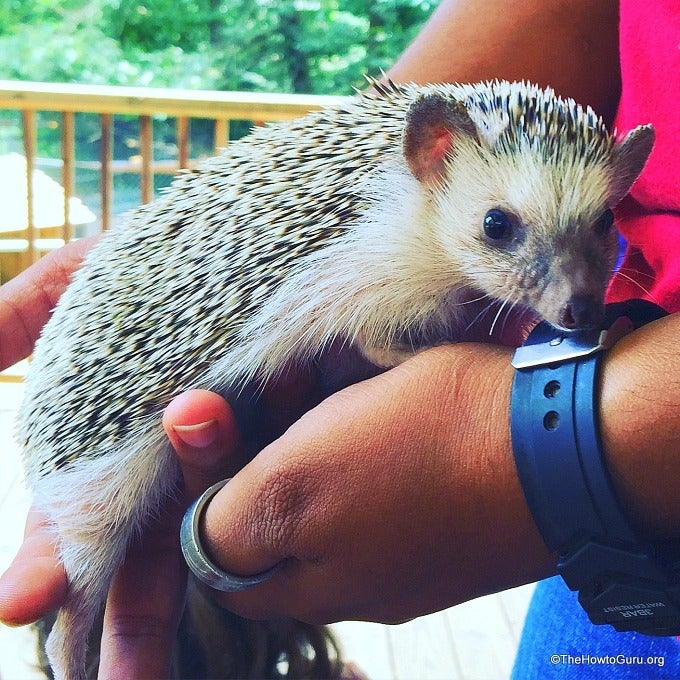 Does an intimate, fully functioning farm and zoo with a laid back atmosphere to get up close and personal with miniature farm animals and exotic animals you've probably never seen before seem like fun places for kids? Yes, please. Special encounters that are available with wolves, wild cats, lemurs, kangaroos, otters, and more - oh my!
At this special family attraction hidden in the Georgia mountains, I watched with joy as my children and other families leisurely spent time with giant tortoises, baby camel, mini pigs, miniature donkeys, llamas, alpacas, adorable goats, miniature and rare breed sheep, doves, homing pigeons, silky chickens, rabbits, miniature cows, and parakeets - and that was just the beginning of the experience at North Georgia Zoo.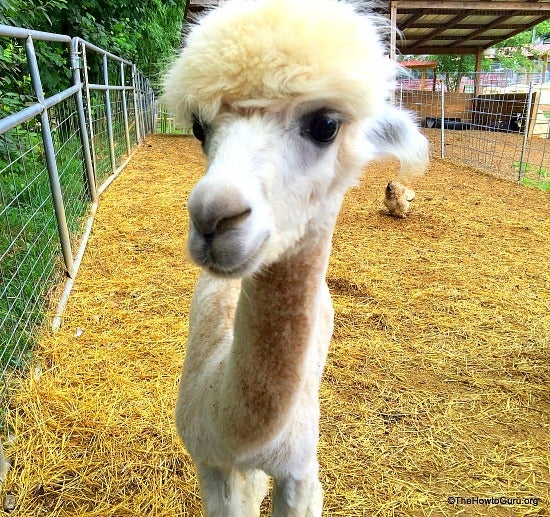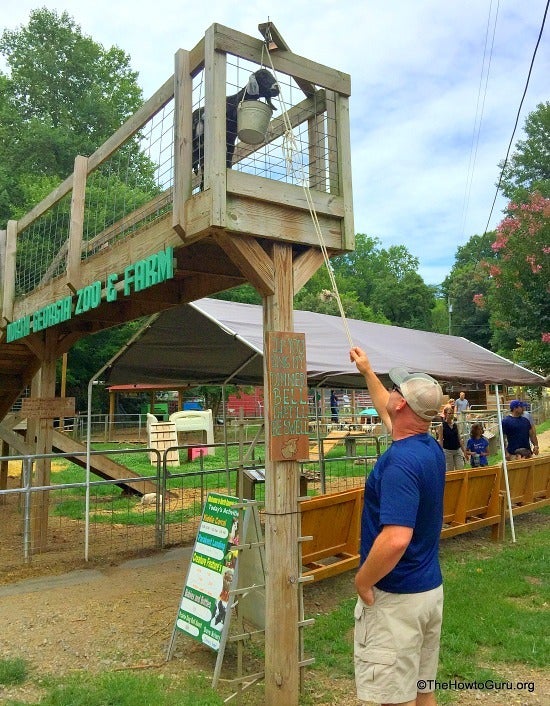 The exciting Wildlife Walk allows you to experience an intimate stroll near the homes of a cougar, kangaroos, singing dingo dogs, fennec foxes, lemurs, deer, beavers, wolves, birds of prey, porcupines, monkeys, alligators, zebras, and more.
Before getting an up-close-and-personal time with the zebras, there is a special sit-down time to pet and become educated on special species of exotic animals like the hedgehog, armadillo, chinchilla, etc.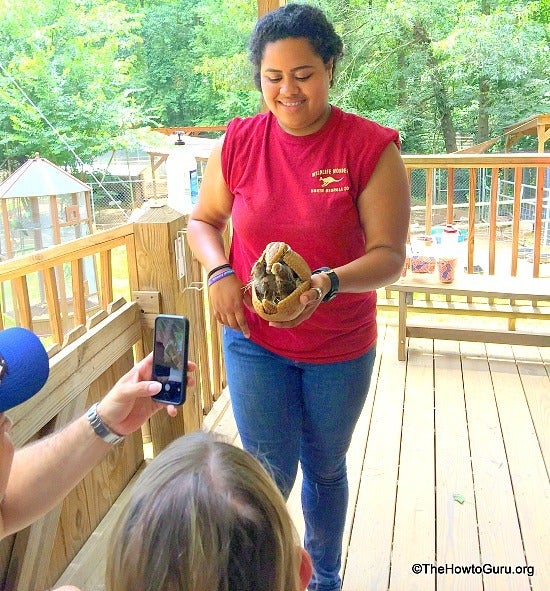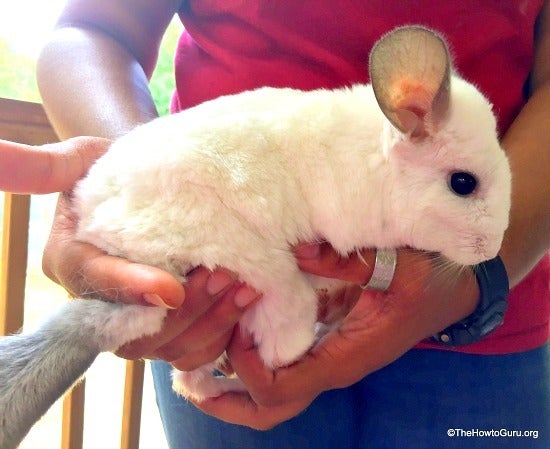 There are many packages at North Georgia Zoo that allow you to spend as little or as much time with the animals as possible. The option is available to pick and choose extended special encounters with specific animals as well: wolves, reptiles, monkeys, kangaroos, otters, etc.
Each visit can be unique because you can spend thirty minutes at the petting zoo only, or spend the entire day with a customized schedule of events. Become part of a wolf pack, bottle feed babies, hug a python, or ride the ponies - the possibilities are endless.
5 Reasons NGZ is one of the fun places for kids in the south:
From the moment you arrive at North Georgia Zoo, you feel at home with the country setting and laid back atmosphere. The petting zoo is intimate but each animal's area is spread out so that visitors have plenty of space to roam.
From the pig pen to the wolf den, the homes of the animals are immaculate. It is evident that each animal pen is carefully taken care of on a daily basis. The "farm" smell is strangely minimal, even near the piglets.
Not since visiting Marineland Florida have we encountered employees that were so passionate about the animals in their care and educating the public about them.
4. Intimate time with animals
One of the best parts of the North Georgia Zoo is the opportunity to be so close to the animals in their habitat while simultaneously feeling safe. The tour guides are firm with safety rules during the tours in order to enjoy a glimpse at beautiful creatures while keeping safety a priority.
The family-style atmosphere and subtle signs of scripture around the property make it evident that the owners and employees follow strict standards of stewardship. A quote from their website says, "We are called to be caretakers of God's earth, His animals, and His people. We are committed to being Good Stewards of the resources God has given us."
Info You Need to Know
The North Georgia Zoo has different hours for different seasons and specific times tours and encounters - check the website or call ahead. The zoo is open most federal holidays except Christmas day and the last ticket sold each day is one hour before closing.
Bring a picnic and use provided picnic tables, buy snacks and drinks, or eat nearby at Turner's Corner Cafe. Find more know before you go information, ticket prices, hours, special event times, and discount options at the North Georgia Zoo website.
Must-See Nearby Attractions
We received complimentary tickets from North Georgia Zoo (home of Wildlife Wonders and Paradise Valley Farm) and our gratitude goes to them for the wonderful family attraction. Opinions are 100% my own.
Shan Walker is a vintage-minded, southerner that motivates busy wives with Hope and Hacks in Travel, Beauty, Wellness, and WifeHood. Along with creating The How-to Guru, she has authored Guru Hacks To A Happy Healthy Home, writes for other publications, and adores assisting brands with content creation, editing, and social media management.
Popular in the Community