Who would have ever thought a company that had as few as 20 sign ups on some days would become the next Internet marketing powerhouse? LinkedIn now boasts more than 400* million members. The sign up rate is much higher too. On average, somebody joins LinkedIn every two seconds. That is another person to get your message in front of. It's the primary reason we have those little social media icons on our website.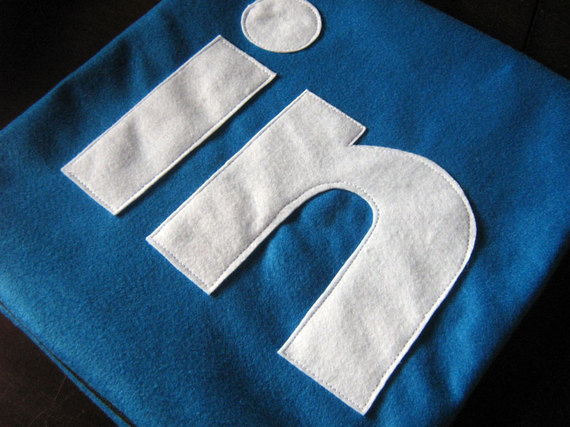 Image Credit: Flick, Creative CommonsMambembe Arts & Crafts
Yet you have to know a little bit about LinkedIn if you ever hope to realize a return. LinkedIn has a lot of similarities with Facebook, but a lot of differences too. It tends to be more upscale, cater to a more specific customer base and point conversations toward industry trends and stats. Marketing on LinkedIn has its own set of rules. Yet, there is one powerful LinkedIn tool you can use to grow your business. If you have a LinkedIn profile yourself, it might be time to create a company page. You may have one. If you do, the next few minutes will reacquaint you with the marketing power of a good business page, so you can make tweaks and modifications if need be. If you do not have one, take notes and get to work. If you can't create one at all, don't fret. We have you covered there too.
The Advantages of a LinkedIn Business Page
1. You Get Extra Features
For starters, a company page on LinkedIn is not something you create for the sake of having one. You need one to gain access to other features. You can feature some of your products and services and post job openings, for example. Incorporate an eye catching image and get to work filling out your page. Once you have done that, invite employees and friends to like your LinkedIn business page. The higher the numbers the more powerful your reach. For example, Hubspot has grown their LinkedIn page to almost 140,000 people. Every time they post a status in their company page, they have the potential to reach all of those people with their message. This is how you gain authority in ranking and influence on LinkedIn.
2. You Can Mention it to Groups
Once you have a great page to create, consider starting a group that is relevant to your business. Groups are great for building community and making additional posts about job opportunities with your company. You can even promote your company page inside the group. Start more than one and extend your reach. Just don't start too many. You want to be sure you can maintain an active presence in each group that you start. Ultimately, you will have to hire someone to manage these, but the investment is well worth the return. Be active and post relevant industry trends or content, and you could be well on your way to becoming a LinkedIn influencer.
3. No Page, No Problem
What if you do not have a company LinkedIn page, though? Is it worth it to create one? Maybe. But if you can feel your blood pressure increase just thinking about it, don't sweat. There is still something you can do. Take a cue from this business coaching company and point the LinkedIn icon on your website to the CEO's LinkedIn page.
There is so much benefit to this. The largest is still being able to place the LinkedIn social media icon on your website. How many sites have you seen that refrain from putting up a LinkedIn icon because they do not have an active business page? Remember earlier I mentioned that every two seconds somebody joins LinkedIn? Not having a business page is not a good reason to neglect putting the icon on your site. Gloss up your CEO profile, and point the icon to it. You will be surprised at the results.
Remember, the ultimate goal of anything you do with LinkedIn lands squarely in the neighborhood of lead generation. A business page helps, but if you do not have one, pointing the icon elsewhere is of great benefit. It gets the conversation started. Once that happens, a relationship can develop. New opportunities for networking, collaboration, and revenue are right around the corner. That is right where you want to be.
Recommended Readings
Marketing is not easy. Hence, I'd like to recommend some of these books for some ideas and tips.
UPDATE: LinkedIn stats updated, 2016
REAL LIFE. REAL NEWS. REAL VOICES.
Help us tell more of the stories that matter from voices that too often remain unheard.