Hello. My name is Moses. I'll be serving your customers for the next 44 years.
Imagine this: you have an employee that stays with your company for their entire career. Throughout their long tenure, they consistently maintain a high level of quality and deliver exceptional customer service. And it's not just you who notice. Customers regularly return, just to be serviced by this employee.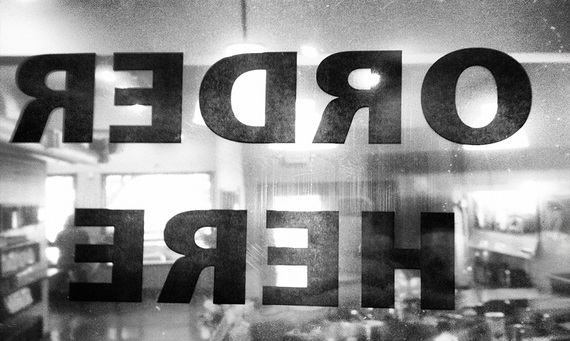 This is not a make-believe story, a fantasy, or a parallel universe. Moses is indeed real, and he's not alone. Just ask "Bones," the host who has been working alongside Moses for 44 years at Joe's Stone Crab in Miami Beach, Florida.
Joe's, the second highest grossing restaurant in the country, boasts employee longevity and customer service quality most companies only dream of. Waiters, bussers, hosts, and dishwashers routinely celebrate 20, 30, 40, even 50-year anniversaries at this Florida institution.
Many restaurants in the area have better locations, a much shorter wait for a table, and better access to parking. Other restaurants also serve great stone crab. What makes Joe's different? Joe's longtime general manager, Brian Johnson, attributes their employee longevity, engagement, and loyalty, to being MAD.
According to Johnson, everyone at Joe's is MAD--Meticulous at Details. It is a simple, yet effective management approach that is extended to employees. Employees then extend it to customers. MAD breeds madness; loyalty creates loyalty.
How to be certifiably MAD
Consistency: Every time you go to Joe's, it will be the same. The same caliber of service, the same stone crab, and the same mouth-watering key lime pie for dessert. In an interview with the Miami Herald, Ed Witte, Maitre d' of Joe's for the last 25 years said, "At Joe's we strive to make sure that every time someone comes in, whether it's their first time or their 10th time or their 100th, they're going to be taken care of with excellent food and service."
Commitment to consistency means employees can concentrate on creating a memorable experience for their customers without ever having to compensate.
Management does not cut corners. Ever. Johnson says that commitment to consistency generates pride in the employees; employees never have to worry about serving an inferior product. Instead, they concentrate on creating a memorable experience for their customers without ever having to compensate.
Family: Ms. JoAnn, the current matriarch of Joe's, and granddaughter of the founder was born in the apartment above the restaurant. At 85-years-old, she still works the lunch shift five days a week--bussing tables, helping servers, and greeting guests. The restaurant was started as a family business and continues that way today, with the sense of "family" being extended to all employees.
The entire staff sits down to a family meal twice a day--one for the day shift and one for the night shift.
Employee benefits include health insurance, profit sharing, employer-matching 401K retirement plans, and three bonuses a year.
Good employees keep their tenure, even when they leave during the summer doldrums. The crab season winds down after Mother's Day and does not kick in again until October. Many employees depart those hot Miami months to work more lucrative jobs in the Hamptons, Cape Cod, and other well-heeled locations around the country. At the beginning of October, they return to guaranteed jobs.
Once everyone is back for the season, management updates the staff on sales, profits, retirement fund performance, and insurance changes. And, like any family reunion, they talk births, deaths, and major milestones.
No matter the industry, businesses often lament that that there is no employee or customer loyalty anymore. Witte counters that, "You have to treat every customer like they're your best customer, because every customer has the potential to be your best customer." It sounds like they extend that philosophy to employees as well.
Employee loyalty is not a mystery. The MAD approach is one way, but there are lots of great techniques that create loyal employees. And loyal employees make loyal customers. It quite simply comes down to one thing - treat employees the way you want to be treated. Review your practices and make the right changes. Get MAD about them. Your employees will get MAD right alongside you.
--------------------------
Calling all HuffPost superfans!
Sign up for membership to become a founding member and help shape HuffPost's next chapter