Who isn't always on the lookout for quick and delicious recipes?
Since we all know that cooking at home can save so much money, it would make sense that we do it all the time, right? Wrong. Cooking after a long day at work can not only be exhausting, but also time consuming -- which is something we're always trying to combat. So when we found the above video from Woman's Day, detailing how to cook a one-pan meal, we thought you'd be thrilled.
The short clip above demonstrates exactly how to make spaghetti and only dirty one pot -- could it get any easier? No dishes, no problem.
Related
Before You Go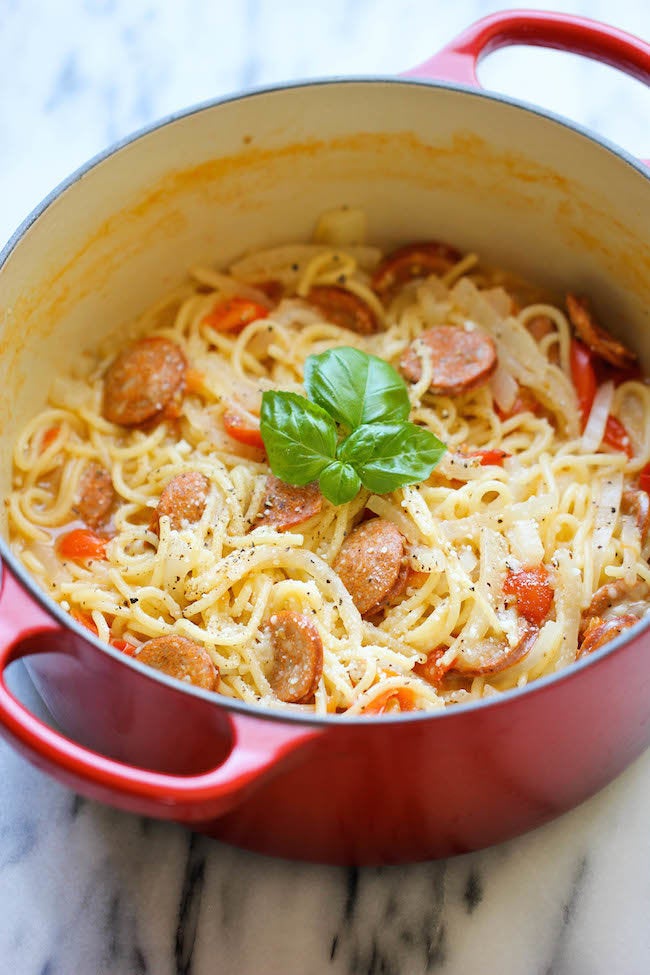 One Pot Pasta