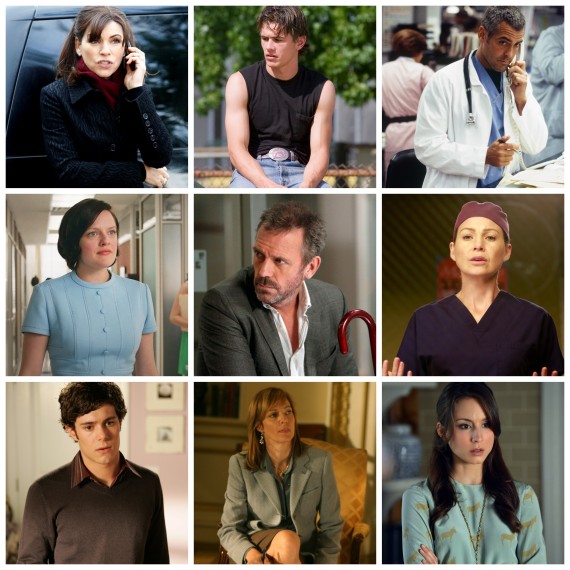 As television series go, "Gilmore Girls," "ER" and "Mad Men," don't have all that much in common. But what they all do have, at some point over the course of their runs, are episodes directed by Lesli Linka Glatter.
Though the nature of TV directing means viewers likely don't associate her name with the series she's worked on (save for maybe "Homeland" and "The Leftovers," for which she also serves as co-executive producer), Glatter has directed some of the most notable television episodes, spanning a diverse array of series, of the past two decades.
Here's a look at some of her most iconic:
As you begin your re-watch on Netflix, take note of Glatter's name in the credits, and of how much of the show's signature elements are established in this deft pilot episode. The first installment not only sets up season (and series) long arcs (Rory attending Chilton, her relationship with Dean, Lorelai's dreams of starting an inn, and the Emily and Richard Friday night dinner arrangement, to name a few), but also captures the distinct feel of Rory and Lorelai's relationship, as well as that of the greater world of the show, which both remain constant throughout the seven seasons.
This acclaimed episode features Carrie interrogating Brody until he admits his connection to Abu Nazir. The scene -- which is among the most arresting in the series -- is likely the reason the episode landed on so many 2012 Best Episode lists. The episode also had major Emmy play: Both Claire Danes (Carrie) and Damian Lewis (Brody) submitted it for consideration, and Danes ultimately took home the award for Outstanding Lead Actress in a Drama Series. Most relevantly, Glatter was nominated for the episode for Outstanding Directing for a Drama Series.
"Mad Men" - "Guy Walks Into an Advertising Agency"
Can anyone really forget the infamous lawnmower episode?
"The West Wing" - "Inauguration: Part 2" - Over There
In this Season 4 episode, President Bartlet announces intentions to send military force into the fictional Kundu with only humanitarian interests at stake. His unprecedented action is sparked in part by comments from an overstepping Will Bailey, who by episode's end is promoted from interim speechwriter to Deputy Communications Director. The episode is also a staple in the Josh-Donna canon, with a B-story featuring Donna claiming responsibility for a damaging quote published about the administration. When Josh discovers her boyfriend, Jack Reese, actually made the comment, he shows up at her apartment and throws snowballs at her window until she comes downstairs to accompany him to the Inauguration balls.
"Freaks and Geeks" - "Kim Kelly Is My Friend"
Arguably the darkest episode of the series, "Kim Kelly Is My Friend," written by Mike White ("Enlightened") was such a departure from traditional network TV shows of the time that NBC initially refused to air it. The episode delves into the world of Kim Kelly, giving perspective into a family much different than Lindsay's -- cookie-cutter, upper-middle class -- and those usually depicted on network TV shows. Though the episode importantly contextualizes Kim's character and explains a transition in her relationship with Lindsay, it was left out of the original season and released for the first time the next year on Fox Family Channel. Years later (at a time when it is usually viewed in proper order on DVD or on Netflix) the episode is remembered as one of the series' most notable. (Read critics Todd VanDerWerff and Alan Sepinwall on the episode.)
"Pretty Little Liars" - Pilot
The "Pretty Little Liars" pilot episode sets Hanna, Aria, Emily and Spencer's friendship in motion all while launching the still-going-strong "A" mystery. Glatter's direction of I. Marlene King's pilot marked a reunion of the creative team behind another powerhouse teen story, "Now and Then," -- the director's only feature film. Glatter also had a hand in encouraging Troian Bellisario, who grew up down the street from her, to take on the role of Spencer Hastings. And where would all be without Spencer?
As the fall TV season gets underway, keep a look out for Glatter's work as she adds to her impressive roster of credits, which also includes episodes of "True Blood," "Masters of Sex," "The Good Wife," "House" and "Grey's Anatomy," among others.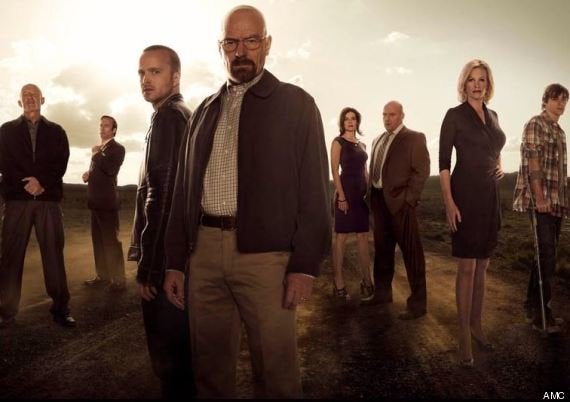 Best TV Shows To Binge-Watch