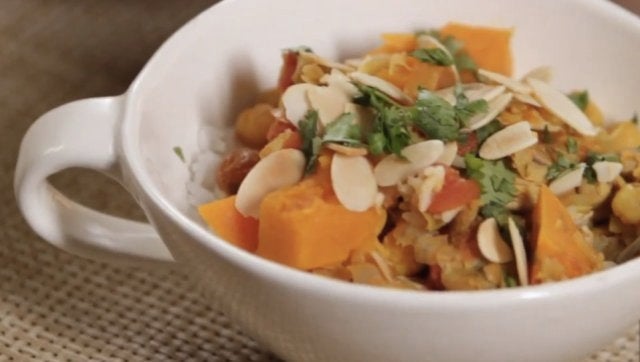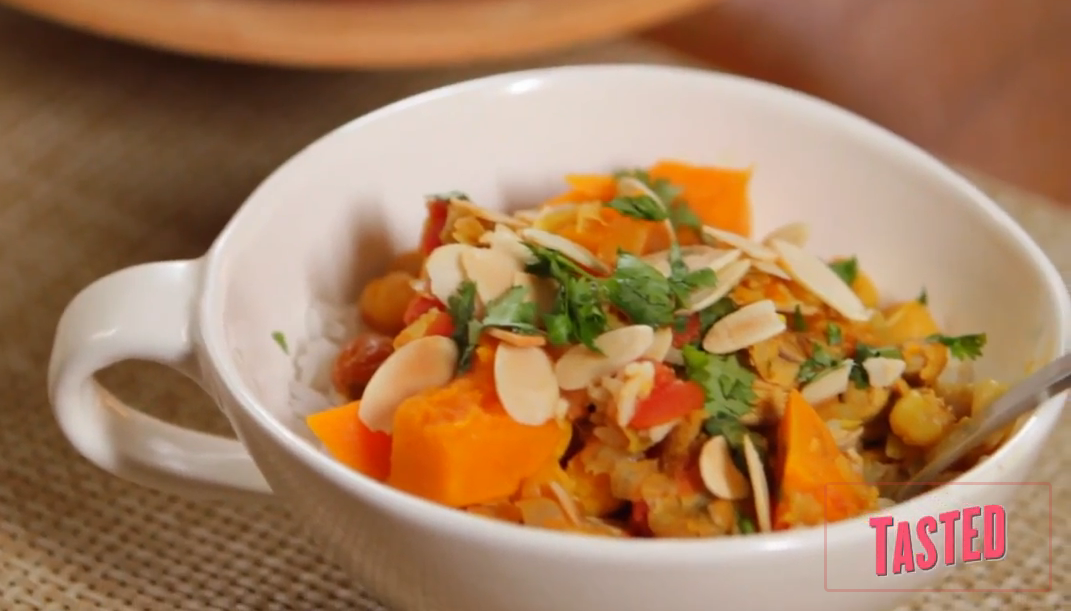 As the founder of food blog Big Girls, Small Kitchen, Cara Eisenpress is a fan of the time, space and dish-conserving one-pot meal. In this episode of Star Chef Secrets, she shares her recipe for Moroccan chicken stew, using one of our favorite easy cuts of meat, the chicken thigh. From the kitchen of her cute Brooklyn apartment, Cara demonstrates that a one-pot meal with enough flavors and textures can be completely satisfying on its own, not to mention being very budget friendly.
Full of spices that will warm you up on a cold night, the stew uses accessible yet still exotic flavors like ginger, cumin, cinnamon, nutmeg and cayenne pepper. Best of all, ingredients like sweet potato and chickpeas make the dish bright and colorful, something we can appreciate coast-to-coast, when nighttime comes on hard and fast. Fun, unexpected garnishes like raisins, slivered almonds and cilantro really round this meal out.
Watch the episode below to get all the secrets for cooking a one-pot meal, like browning the meat first, making sure your spices pack a punch and best times for adding types of ingredients.
Popular in the Community