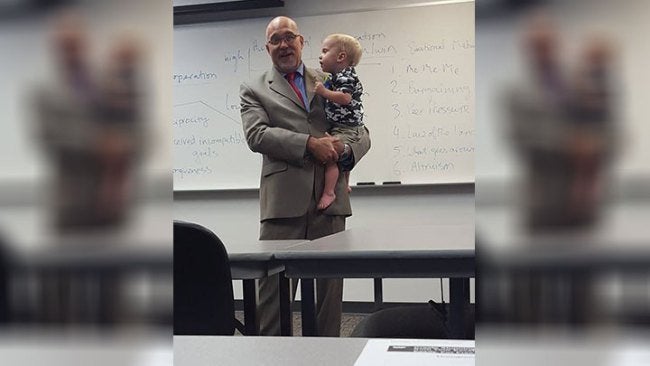 When a single mother studying at DeVry University unexpectedly brought her young son to class on Monday, her professor was more than willing to lend a helping hand.
Amanda Osbon's 2-year-old son Xzavier got antsy during her lecture class at the university in Nashville, Tennessee. Osbon said that he wanted to be held by the professor, Joel Bunkowske, who promptly scooped up the toddler and continued the lecture.
His simple gesture did not go unnoticed. Osbon said her professor was "amazing, patient and kind" for obliging little Xzavier, according to WKRN News 2.
Osbon said that many of her fellow students in the graduate class are parents, so bringing the little ones along along for the day is not uncommon. Bunkowske assured her that everyone has their struggles, and that's okay.
Here's to creating a supportive learning environment for all.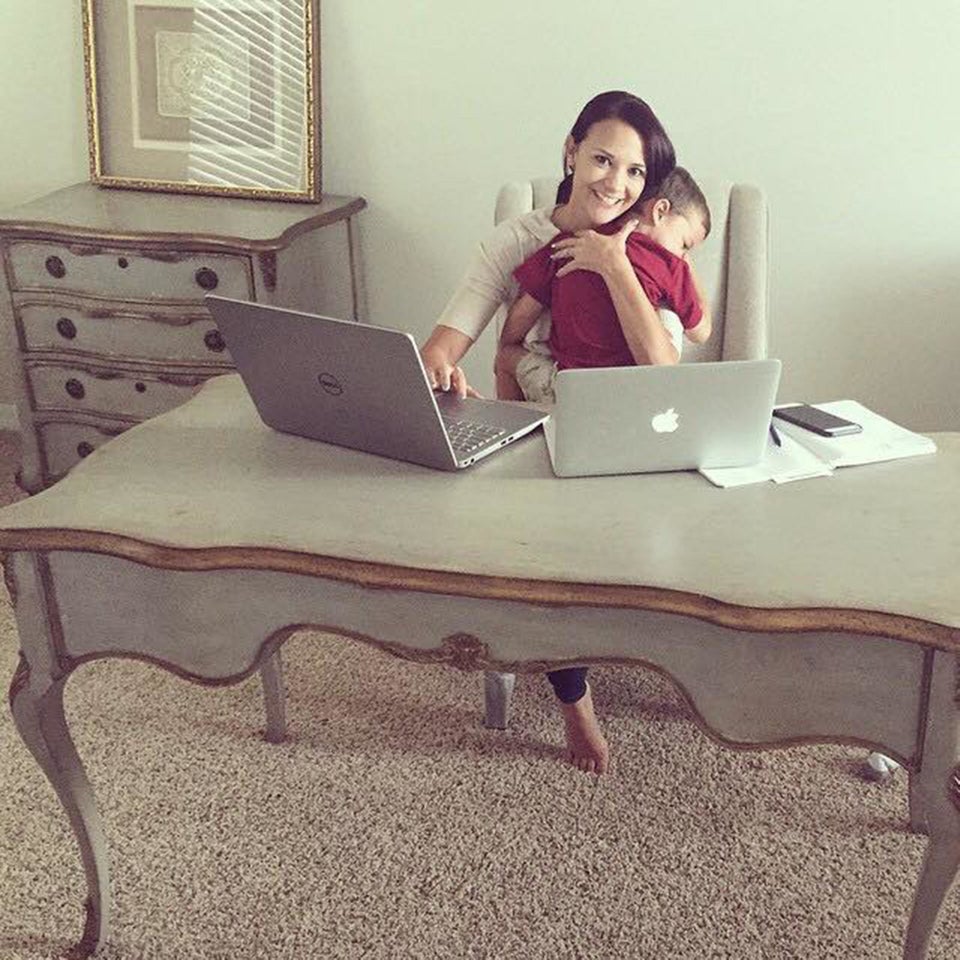 What It Looks Like To Be A Working Parent