I'm sitting in Vegas thinking about the fascinating conversations I've had over the last several weeks in my hometown San Francisco. The city isn't just about Rice-a-Roni or cable cars, it's an environment filled with productivity, conversations and a start-up on every block. In just the last couple of weeks, I've attended a chatter-filled dinner with five successful women in technology. I met the VP of Operations of Uber Inc. for coffee on a rainy weekday morning. I also went on a walk with the co-founder of Zozi.com, and I reconnected with an amazing journalist that I met at a #FF dinner.
If you're wondering what a #FF dinner is, it's a spontaneous gathering of Twitter users who have appeared on a #FollowFriday or a recommended Twitter follow list. After one #FF member tweeted "this would be a great dinner gathering," a couple of us took the bait and moved the concept from the cyber world to the real world. We had chicken tikka and saag paneer at a dive restaurant in the Mission district.
This type of meet-up is a taste of the climate and collaboration that fills the streets of San Francisco, not to mention the diverse cuisine. As Ryan Graves from Uber stated, "when I was in Chicago, I lived for the weekend so I could go out for drinks on Friday night. But in San Francisco, no one is like that because everyone wants to be productive over the weekend. It's different here."
With the technology and productivity culture in San Francisco so high, it doesn't surprise me that Lisa Katayama, a writer who specializes in reporting about Japanese culture and entrepreneurship, decided to create The Tofu Project. The effort is a seven-day boot camp and emersion program that will bring ten young Japanese entrepreneurs to the Bay Area. Ms. Katayama hopes the program will help become a bridge between the two cultures and will help impact the way ideas are created, communicated, and expanded from Japan to the rest of the world.
"The Tofu Project is my way of departing from just observing and writing about the differences between Japan and the United States, and applying what I've been thinking about and talking to experts about for years to the real world. Japanese culture is unique, creative and intricate in a way that doesn't always translate clearly to the rest of the world...and I have always felt like that needed to change."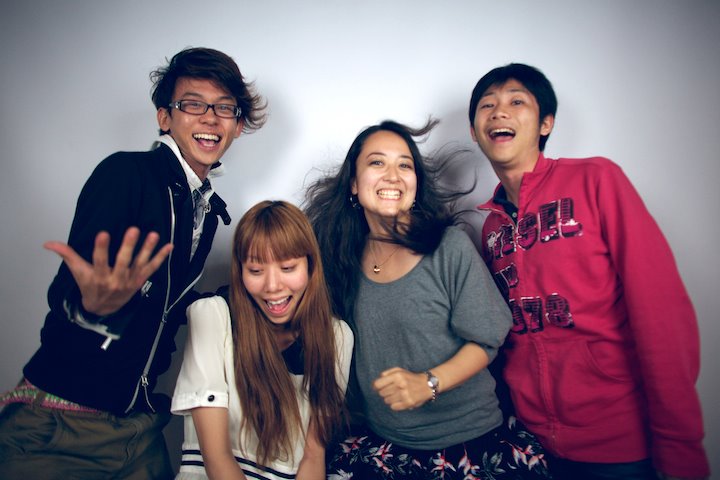 The Tofu Project (Photo Credit: Tomo Saito)
The ten Japanese attendees, aged 21 to around 40, include innovators like the designers of e-commerce apps, producers of clasps for pierced earrings, a platform for crowd-funding advice, a mirco-financing club, a sign language dictionary, a location-based social network, an instrument maker, a human rights activist and a photographer.
The goals of the effort are straightforward: teach inspiring young Japanese entrepreneurs to adopt good branding, design, and story-telling skills, increase Japan's relevance in the global marketplace and empower a post-earthquake community to reassess and reinvent their own lives and the communities that they live in.
The Tofu Project will bring everyone together for a week of sessions with leading US designers, educators, and entrepreneurs. It's a model that digs deep into Japan's cultural quirks but uses Silicon Valley-style design thinking. Lisa added, "Japan has a really strong tradition of gift-giving and the expression of gratitude. Tomo, our creative director, and I both think of The Tofu Project as our way of giving back to Japan -- by sharing the wonderful lives we have in San Francisco with people from Japan, collaborating with SF-based entrepreneurs and venture capitalists to create a more robust flow of cultural exchange between Japan and US, and finding the right design and storytelling tools to help both sides flourish in each others' respective markets."
It's people like Lisa who are adding to the flavorful entrepreneurial spirit in the Bay Area. San Francisco hasn't always been about Rice-a-Roni or cable cars, Apple or The Gap. Tofu has come to town and will make its impression on the Golden Gate backdrop.
To find out more about The Tofu Project, which is taking place at the end of October, visit www.thetofuproject.com. This is the fifth article in a series on entrepreneurialism by Porter Gale. To comment or share how you're connecting via Twitter or giving back to your community, send a tweet to at @portergale.
Calling all HuffPost superfans!
Sign up for membership to become a founding member and help shape HuffPost's next chapter