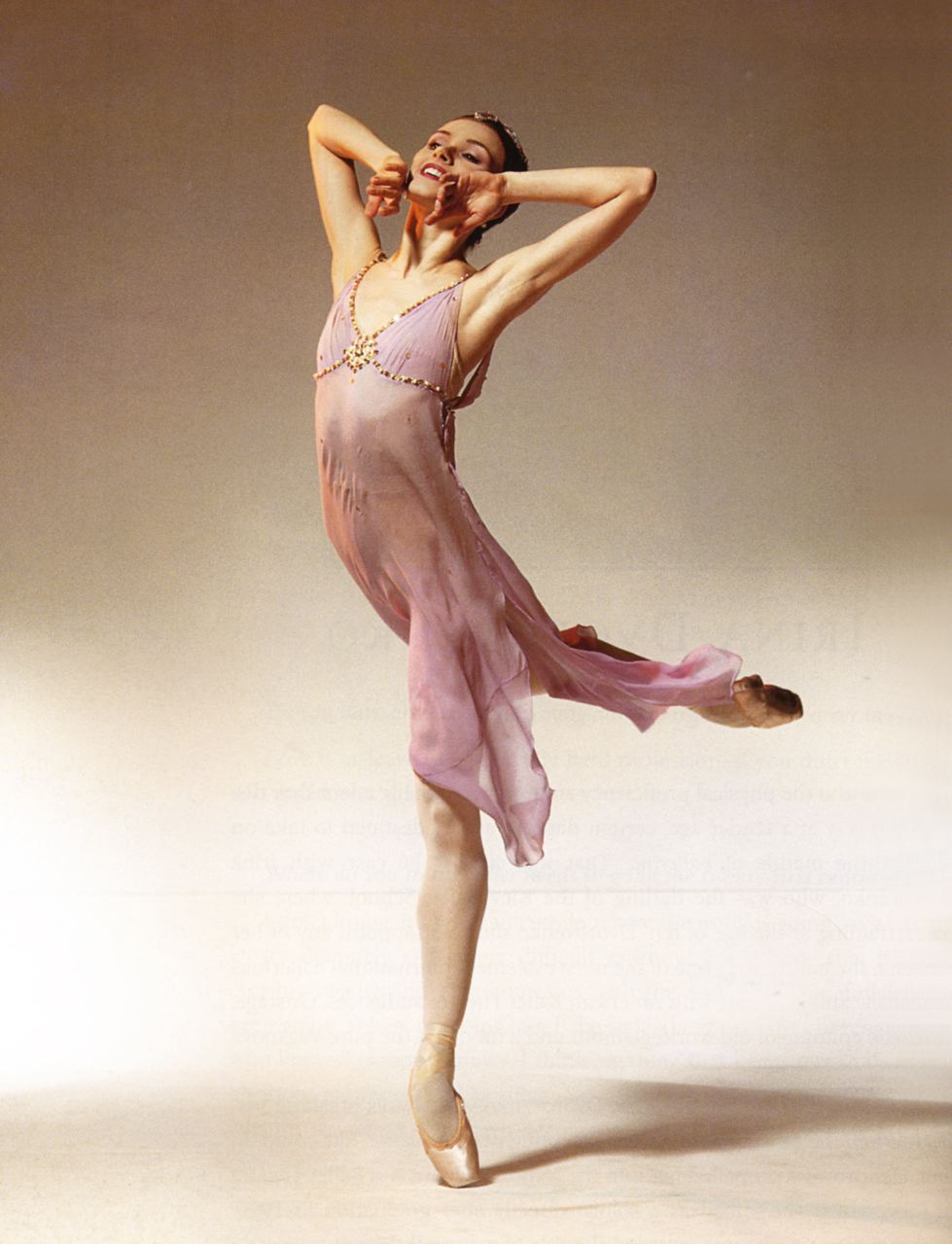 Irina Dvorovenko, Principal Dancer, American Ballet Theatre. Photo by Roy Round courtesy of Irina Dvorovenko.
The topic of dance came up at a recent family reunion, as it inevitably does when I am in the room. Many of my family members who I haven't seen in a long time were curious about the field, as no one in my family has even pursued dance seriously. My aunt and cousin who live in Indiana and have had limited exposure to live dance mentioned that they had recently seen a touring tap show, and they that they loved the performance. I asked them what about the performance they enjoyed and immediately they both froze, afraid to say the wrong thing to a "professional" like myself. They timidly said they liked the music, the energy of the performers, and how much fun it was, and after describing the performance format itself, asked me if they "got" it or not: Were they appreciating what they were supposed to appreciate?
I am often asked by new audience members of all ages, but especially young people, what should they look for at a dance performance. I decided to ask my colleagues to answer this question in one sentence:
"Don't try to understand everything, just look for evocative moments that inspire you." -- Christopher Wheeldon, Choreographer and Artistic Associate, The Royal Ballet
"I don't think you should 'look for' anything, but you should notice whether it makes you feel awake. -- Wendy Perron, Editor in Chief, Dance Magazine

"Don't necessarily try to understand. Look more for how it makes you feel!" -- Jean-Sébastien Couture, Soloist, Les Grands Ballets Canadiens
"One should look to be moved, or at the very least find an appreciation for the grace, lines and energy in the movements and physicality of the dancers." --- Cynthia Harvey, Ballet Mistress and Coach, former Principal Dancer, American Ballet Theatre and The Royal Ballet
"You could look for beauty in sculpture that moves, or for an explication of music that might shock you, or for a new paradigm of human athleticism -- or you could just observe the effect that the dancing has on your spirit." -- Eliza Gaynor Minden, Head of Design at Gaynor Minden and author of The Ballet Companion
"I want my audiences to be inspired and excited whether it's by the artistry, the athleticism, the music or all of the above, and they should never feel pressured to 'get' anything." -- Adam Sklute, Artistic Director, Ballet West
"When I watch dance I look for the athleticism of the dancer as well as what story or emotion they're trying to portray or make the audience feel." -- Melissa Sandvig, "So You Think You Can Dance" Season 5
"I would look for anything that inspires you and can transport you from your current state of being." -- Maria Kowroski, New York City Ballet Principal Dancer
"Duke Ellington famously said, "If it sounds good, it is good," and I think dance can be that way too: No need to overthink it -- if you enjoy it, it holds your attention and somehow captivates you, or lights a spark of imagination you, it's been successful." -- Septime Webre, Artistic Director, the Washington Ballet
"One should look with no expectations, a palatable mind that can be moved by the energy: honesty and authentic engagement of the performers and choreographer, carving a path for one's flow of thoughts to release feelings (suppressed or otherwise)." -- Elisa Monte, Choreographer and Artistic Director, Elisa Monte Dance
"Look for beauty, inspiration, expressions with the music, and the unique combination of physicality and emotions." -- Irina Dvorovenko, Principal Dancer, American Ballet Theatre
My personal strategy is to go into a dance performance being open to anything I happen to experience on stage. I hope you take the opportunity to see some great live dance in 2013 and support the institutions that give you new experiences as an audience member!
Calling all HuffPost superfans!
Sign up for membership to become a founding member and help shape HuffPost's next chapter