Franco-American photographer Anne de Carbuccia deals in beauty and inconvenience. Or aesthetics and ethics. Which can be double trouble. Armed with travertine resolve and a sense of purposeful risk she has traveled to, quite literally, all corners and straights of the world: like Upper Mustang in Nepal, Mount Everest Base Camp, Lake Elmentaita in Kenya, Mekong in Laos, Lampedusa in Italy, the Empty Quarter in the Arabian Peninsula and Antarctica. To create her "Time Shrines", photographic compositions inspired by the Vanitas prevalent in Seventeenth Century Holland and Flanders. The centerpieces of Vanitas are a skull and an hourglass, reminders of the inevitable human fate, in hopes that worldly pursuits might embrace a renewed sense of urgency. De Carbuccia's intention is to bring consideration (and funds) to the plight of lands and animals mobbed by human indecency, be it via seemingly unassailable garbage, hunting, war and pollution. She was initially inspired to take charge by the garbage of Naples's Terra dei Fuochi neighborhood, in her adoptive Italy (she resides in Milan). "When I saw the pyramids of garbage with no apparent exit, it became a key moment in my quest" she says. She has now birthed the Time Shrine Foundation, a non-profit organization that funds efforts to raise awareness and protect vulnerable environments and cultures. All profits from her artwork sustain environmental efforts in the places she photographs and films (such as the Anantara Elephant Rescue Center in Thailand and the Ol Pejeta Conservancy in Kenya). A day in the life of her Canon 5D Mark III may entail a shrineful of poison-tipped arrows and spears confiscated from poachers (Kenya), an image of the last Northern White Rhino (Kenya), barnacles and 2 sea skulls borrowed from scientists at the Ukranian Research Center at Marina Point (Antarctica) or a snow leopard apparition at the La Torbiera Parco Faunistico in Agrate Conturbia (Italy). The artist images are equally handsome and elegiac, a reminder of beauty tainted by human negligence. And they come with stern warnings such as these: fifty-five percent of the coral reefs around the world have died due to ocean acidification. And the ratio of plastic to plankton in the Mediterranean is 1:2. The photographer has now brought her mission to the historic Wesbeth Center for the Arts (155 Bank Street) with the exhibition ONE: ONE PLANET ONE FUTURE (September 16th-November 21st 2016). The show includes an installation in the Wesbeth Sculpture Room that was completely flooded during hurricane Sandy. It was created by her European team of frequent collaborators: Ombra Bruno of BEMaa (overall design and concept), lighting designer Alessandro Arena and sound architect Nadine Schutz. "I went to college at Columbia and New York is the closest place to home for me in the US. It can also be very welcoming if you have the right message" explains de Carbuccia. The installation reimagines the effects of the flood (with actual water flanking the runways) both as a reminder and a preventive call to action. The different themes explored (war, water and plastic) via her images are displayed in individual coves. Additionally, a forest of trees selected for their tolerance to the local environment re-wilds an inaccessible strip on the High Line. De Carbuccia has also created a Shrine devoted to New York City, that explores the vital role of oysters as natural protectors (oyster reefs provided a seawall against tidal waves) and the local efforts currently underway to repopulate oyster beds. Next on the horizon: "I would like to bring the show to several other great American cities. With the growing urbanization of our planet we will need to rethink our cities. I believe that Detroit could very well be one of the first examples of the city of the future."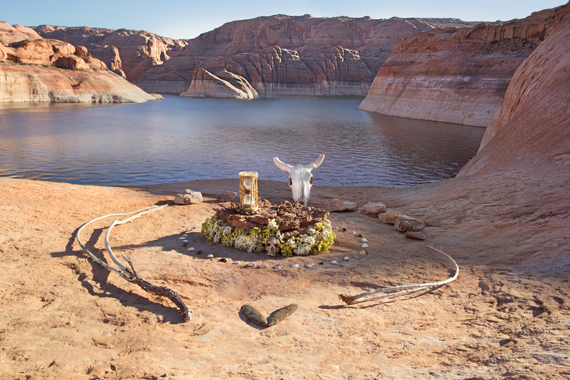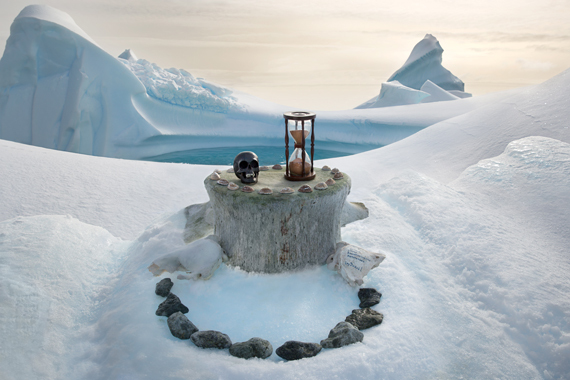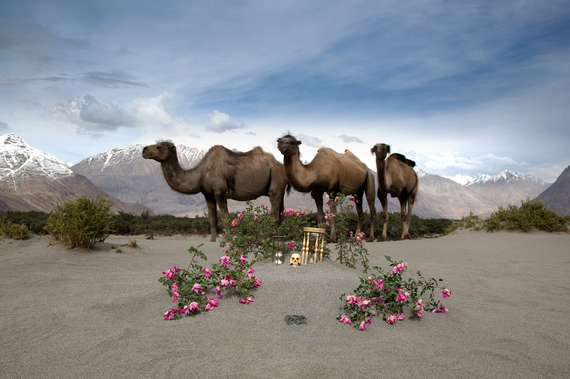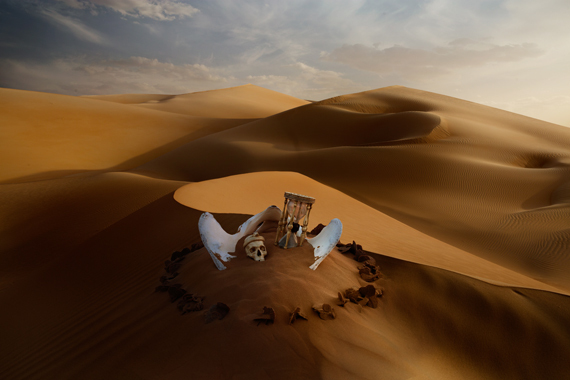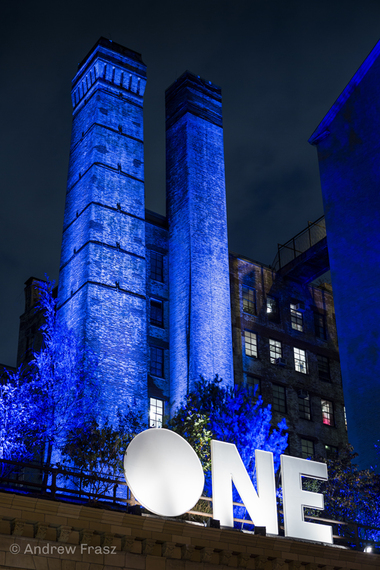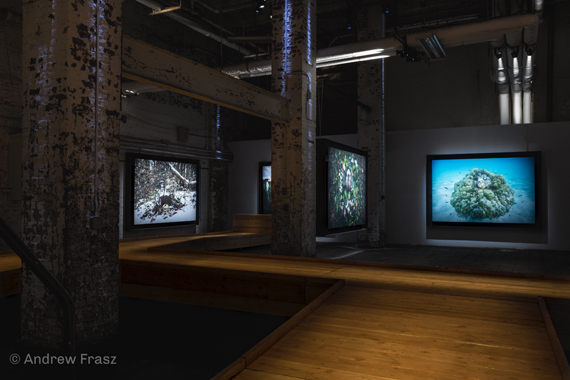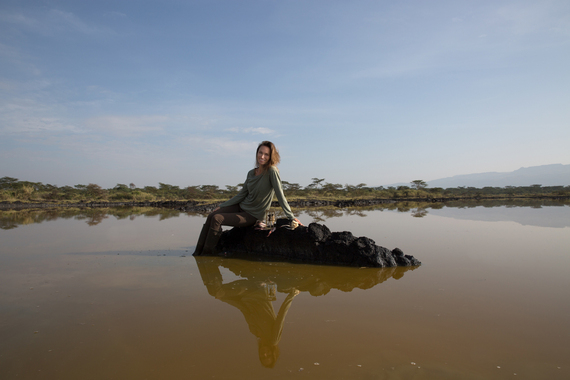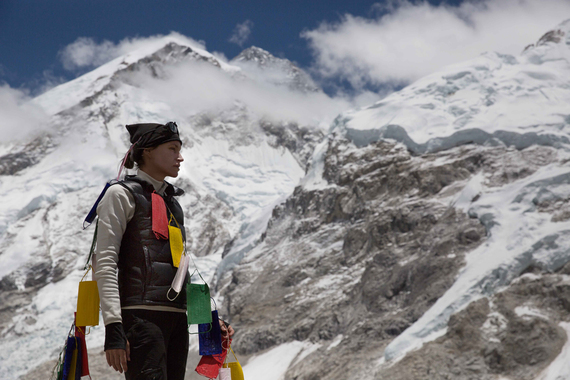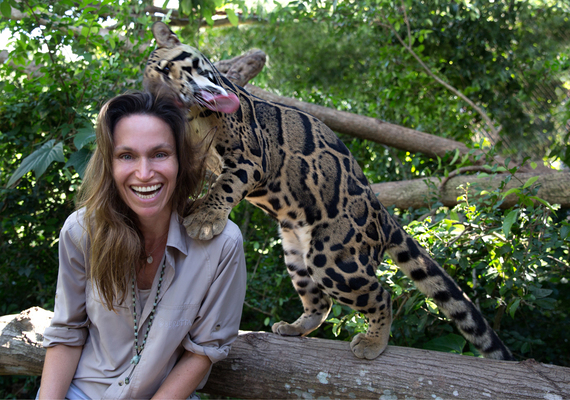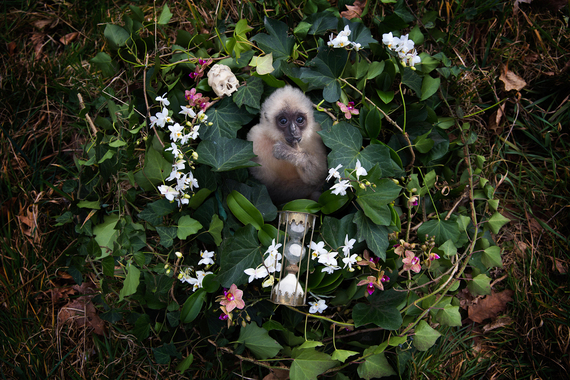 REAL LIFE. REAL NEWS. REAL VOICES.
Help us tell more of the stories that matter from voices that too often remain unheard.