First Cannes Lion(s) for Bosnia and Herzegovina! The book "One" won two bronze and one silver Lions in Cannes. The project was jointly produced by Serbian agency New Moment New Ideas Company and Y&R Dubai for Interreligious Council of Bosnia and Herzegovina.
Here is what I wrote in the foreword of this book:
God does not belong to one tradition only. God is a source of the entirety and of human knowledge. In one of the most mystical verses from the Quran, God named Himself "the Light of the Heavens and the Earth" that cannot be captured in a single lamp, but is common for everyone. The Bible teaches that God created mankind in His own image. The word of God originates from One Source but it has expanded into many types of religious experiences that cannot be limited to one faith, to one nation or one place. It is neither from the East nor the West.
In holy scriptures, believers can find instructions and lessons that can directly influence their lives: Christians experience the presence of God through Jesus as a strength to demonstrate kindness, love and mercy, while Muslims find those ideals in the words of the Quran, that were accomplished through the life of Prophet Muhammad. The broad ideal of believing is focused on reaching the unattainable by using what we have here and now in the world surrounding us. People find comfort in faith and it is something everyone needs in our fast-paced world burdened with conflicts. However, that primordial essential faith that ordinary people try to live by as much as they can, unfortunately has been frequently misused and often used as an instrument of hate, as a fuel for crime and the absurd killing of God's most wonderful creature – man.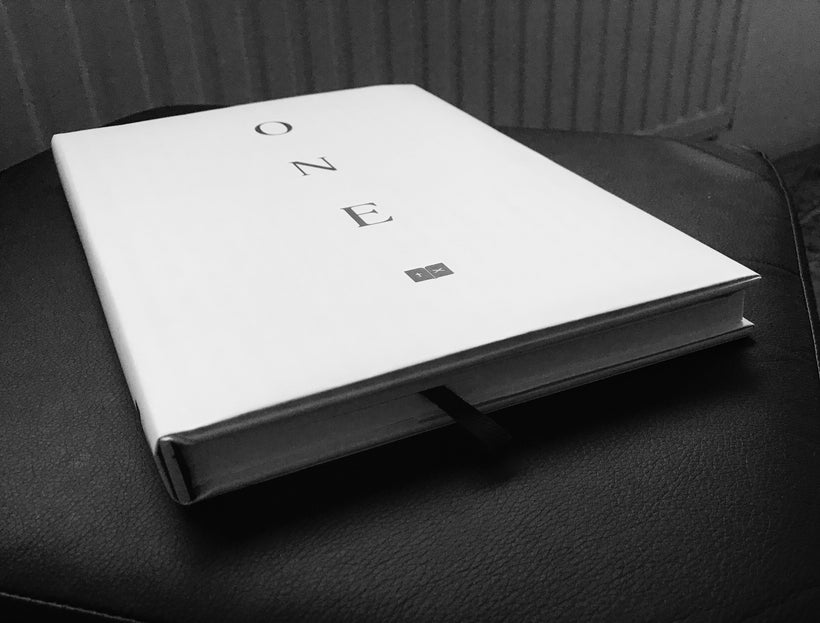 Precisely because of this, we have decided to make the messages from the Bible and the Quran more available for common people. In one small piece of work, we wanted to demonstrate that even though messages of holy scripts differ, they also have many similarities and universal appeal that we often disregard and fail to notice. Our aim is to bring to life interreligious dialogue and discussion at the primary level – among ordinary people. It is particularly important that this message is sent from Sarajevo, which has succeeded in keeping the sacredness of its entire people and their faiths, despite the attempts of evil forces to destroy its unique Jerusalem-like spirit within Europe. We believe that presenting this idea of "ONE" in the spirit of the entire tradition of Bosnia and Herzegovina is very important as it has a multi-centennial heritage of a union of differences
In order to make the often non-understandable and numerous pages of holy texts more accessible to ordinary people, we have made this compilation as a practical experiment. Namely, we have chosen two theologians and philosophers, Muhamed Fazlovic for Islam and Pavle Mijovic for Christianity, to give us ten paragraphs, ten verses or sentences from the Bible or the Quran as answers or explanations to these ten topics. They are both young scientists, colleagues who teach at departments for philosophical and theological studies. Both of them come from two of the most prestigious theological schools in the Balkans: the Faculty of Islamic Studies and the Faculty of Catholic Theology in Sarajevo. We wanted to hear from them in simple and concise words what kind of messages they would send to one another as a Muslim and a Christian by quoting the Bible and the Quran. We wanted to learn what teachings of Islam and Christianity would they wish to communicate, pass on and bestow upon one another in the spirit of understanding and cooperation. Whether we have succeeded in this, the readers will be the ones to determine.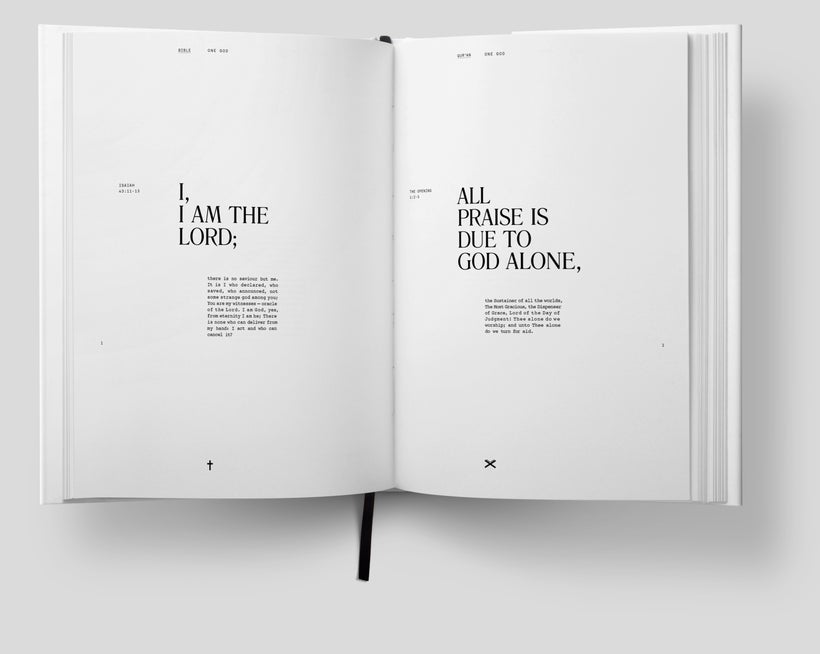 We wanted to make these messages easily accessible to all, from teachers to shopkeepers, from athletes to tram drivers, from bakers to miners, journalists to politicians – so, for everyone, from all segments of our social existence. Today it is so much easier, cheaper and more efficient to stir up hatred and intolerance rather than to create and build positive steps. We asked Pavle and Muhamed to choose ten messages for us from the Bible and the Quran on the following ten topics: One God, Peace, Justice, Love, Family and Neighbours, Sanctity of Life, Compassion, Forgiveness, Helping Others and Hope.
Hope always comes in the end and we hope that it will not surrender to the challenges of hate and intolerance. The ONE is a unique challenge and an invitation for us to rise together as "the one" against the pestilence that threatens the only future we have in which we will either all live together peacefully or we will fail together. We see this ONE exactly as that Light of peace and calamity that belongs to everyone. The Light that both Muhammad and Jesus, would have recognized in their followers, those they have fought for with their own existence.
REAL LIFE. REAL NEWS. REAL VOICES.
Help us tell more of the stories that matter from voices that too often remain unheard.
This post was published on the now-closed HuffPost Contributor platform. Contributors control their own work and posted freely to our site. If you need to flag this entry as abusive,
send us an email
.