You start your weekend with the best intentions: You finally address that weird wobbly stair tread, figure out what that smell is in your car and, for the love of all that is holy, clean that pile of clothes from your bedroom floor.
Yet, when Monday rolls around, none of these things are accomplished.
If you've tried to motivate yourself with a to-do list, chances are you're probably doing it wrong. To wit, I have a to-do list that has been growing -- and nagging me silently -- for the past three weeks. Nothing is really getting done -- at least not the tasks I intended to do. I see the pile of clothes and immediately decide to clean out the pantry (which wasn't on the list). I get a peek of the dingy tub and end up loading the dishwasher instead. Therefore our home is in a constant state of "semi-clean."
So, how can a to-do list actually result in accomplished tasks? We looked to an unlikely source for the answer: Successful CEOs, founders and entrepreneurs. The thinking is that, if these people can run a complex organization, then our messy homes should be small potatoes. They have successfully mastered the to-do list, which guides their day. Find out how you're getting yours wrong, and why it's not helping you get that dishwasher loaded, bathroom cleaned and laundry conquered.
Get An Early Start
- Howard Schultz, CEO of Starbucks, is in the office by 6 a.m., full of energy and presumably caffeine, getting stuff done before the rest of us have stopped dreaming. He's one of countless other execs who are up at the indecent time period known as "before 6 a.m."
What You Can Do: Look. I won't tell you to get up at 4:30 a.m. on your Saturday, especially because I am not one who can intentionally get up that early. So I'll say this: Try to keep the same schedule that you have during the workweek, and start your chore list as soon as you can. Then, it'll be over and done with and you won't have wasted an entire day.
Give Tasks A Time Limit
- Carlos Ghosn, CEO of Renault and Nissan, is strict on time limits for meetings. He'll allot a maximum of an hour and a half, with presentation and discussion each taking up 50 percent of the time.
What You Can Do: Break down your to-do list into time blocks, estimating the length of the task and sticking to it. If it's not done in the hour (or whatever you determine the time commitment to be), pick it up at a later time. You can also set a timer as you work. Often, you'll want to keep working.
Tackle The Pain In The A** Task First
- Scott Belsky, founder and CEO of Behance, thinks carefully about time investment. "Pretend you have an energy line which runs from low to extreme," he says. Therefore, he'll tackle the biggest tasks when he has the most energy.
What You Can Do: Just get that big, long-delayed, much-dreaded chore out of the way first, when you are (at the very least) caffeinated. You will definitely not feel like washing and cleaning out your car at the end of the day.
Stick To The Order Of The List
- Douglas Merrill, former CIO of Google, doesn't believe in multi-tasking. "When you make those shifts from one context to another, you risk dropping things from your short-term memory," he explains.
What You Can Do: See a bunch of Xbox games haphazardly stacked on your coffee table while you're en route to the washer? Leave them be, until you're done with the laundry.
Delegate What You Can
- Alexis Ohanian, Reddit Founder, opened up time in his day by outsourcing tasks to virtual assistants via FancyHands (a site that connects busy people to, yes, virtual assist, with price plans based on the number of tasks you need completed monthly).
What You Can Do: It's time to outsource... within reason. If you really hate mowing the lawn, pay your neighbor's teenager to do it. See also: Fresh Direct.
Anything we missed? What are your tricks for getting stuff done (that you really don't feel like doing)?
Checkout this great list of lifehacks to help simplify some dreaded tasks.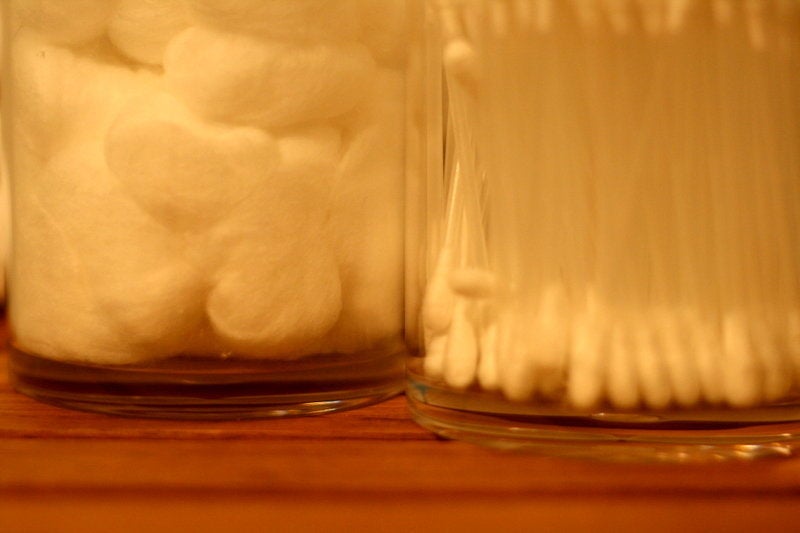 Best Lifehacks
Have something to say? Check out HuffPost Home on Twitter, Facebook,
Do you have a home story idea or tip? Email us at homesubmissions@huffingtonpost.com. (PR pitches sent to this address will be ignored.)
Related