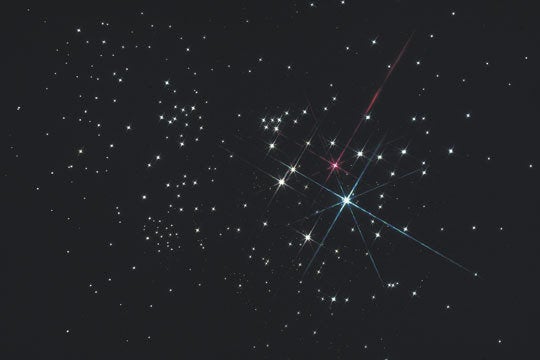 Poll Conducted in Connection with the Relaunch of iVillage's Astrology.com Debuting Today


New York, NY-December 10, 2009- In the midst of this holiday shopping season and on the heels of the recession, female consumers are turning to their horoscopes before dipping into their wallets. According to a new study conducted for iVillage, one third of women horoscope users turn to their daily reading before making personal financial decisions. The study was conducted in connection with the relaunch of iVillage's Astrology.com, which goes live today at http://www.astrology.com.
The relaunch of Astrology.com is part of iVillage's strategy to serve key touch points in women's daily routines. The Company began a site-wide makeover with its entertainment site in September followed by its new food site in November. New sites for health, beauty and family will launch throughout the first half of 2010.
"Whether they are hard core astrology believers or just want to add some fun to their daily routine, millions of women on iVillage check their horoscopes every day and share them with friends online," said Jodi Kahn, executive vice president, iVillage. "That number will only increase as we enter into the holiday season and New Year."
The research reveals that over one third of American women read their horoscope at least once every month. In addition to doing so before spending money, women horoscope readers also check before job interviews (33 percent), entering relationships (35 percent) and buying lottery tickets (34 percent).
The study also revealed that of women who use horoscopes:
* Nearly as many (37 percent) check horoscopes as they research personal health information (45 percent) on a monthly basis.
* Two-in-five (41percent) share their horoscopes with their friends.
· More than one-in-four (28 percent) say their horoscope can change their mood depending on what it says.
· Nearly one-in-three (29 percent) sometimes chalk up others' shortcomings to traits of their zodiac signs.
· Fifty-nine percent say they have a lucky number; with Seven topping the list, followed by Thirteen
· Twenty-one percent of moms believe that people of certain zodiac signs have better sex lives
· Nearly 40 percent check their husband's horoscope, 25 percent check their child's and 22 percent check other family members.
With millions of women tapping into astrology every day, iVillage's new Astrology.com was designed to be more female-focused and provide instant access to personalization and fun tools such as spinning a wheel for a quick view of love & sex, home & family, mind & body and more. The experience captures the mood of the user by enabling her to change the background color on the homepage - ranging from blue if she's feeling mellow to red is she's feeling energetic. The new site will also feature 20 different types of personalized horoscopes on topics ranging from finance to pets, more than any other astrology site, and will offer tarot and numerology readings as well as access to live psychics.
In addition, the site will look at modern life and current entertainment news through an astrology lens such as mismatched celebrity couples, "star" birthdays of the week and a daily celebrity blog. For parents, there will be monthly articles on how to raise the "little stars" in their lives according to their zodiac signs. Historically, two of the most popular astrological readings include "Child's Personal Astrology Reading," a cosmic guide for understanding your child's viewpoint, and "Parental Influence Reading," a key to understanding one's own parenting style.
Astrology.com has nearly two million unique visitors per month and offers a series of mobile applications for those who want readings on the go. Its flagship application, iScopes, has one of the most downloaded iPhone applications throughout NBCU. IScopes offers a touch-friendly zodiac wheel and over 30 categories of daily, weekly, monthly and yearly forecasts from "Daily Quickie" to "Yearly Career."
With 30 million unique visitors per month (Comscore, Oct. 2009), iVillage is the largest content-driven community for women on the Web, where they can find the most meaningful content, real-life conversations and the tools they need for their busy lives. The site focuses on categories that best serve women's needs, including Food, Health, Entertainment, Family, Beauty & Style. Additional businesses and brand extensions within iVillage Networks include iVillage UK, NBC Digital Health Network, NBC Digital Networks, Astrology.com and GardenWeb. In addition, iVillage enjoys a strategic partnership with BlogHer, the leading participatory news, entertainment and information network for women online. iVillage Inc., acquired by NBC Universal, Inc. in May 2006, is based in New York City, and is part of the NBC Universal Women & Lifestyle Entertainment Networks Group.
The study was conducted by E-Poll® Market Research, a full service quantitative and qualitative consumer research firm based in Los Angeles, between September 29, 2009 and October 2, 2009. The sample source was an E-Poll online panel consisting of 1025 females; 18-54 years of age, who check their horoscope either in print, or online or through some other source.