How does a nice tall glass of brown murky water sound right about now? Pretty crappy, probably.
But for 663 million people around the world, it's the only choice they have when they're feeling thirsty and can't access clean water.
That's what inspired London-based beverage company One Water to develop a water bottle that appears to be full of muck you'd probably never want to ingest. The water is perfectly safe to drink, but a cleverly designed sleeve that wraps around the outside of the bottle makes it look otherwise.
The product isn't available in stores yet.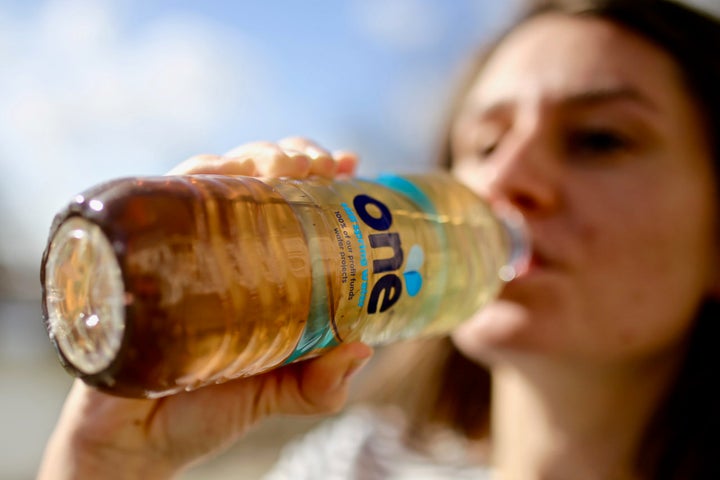 "It seems counter-intuitive to be trying to sell a bottle of water that looks dirty, but we think it's a useful moment of reflection," Duncan Goose, founder of One Water, said in a statement. "It makes a very strong impression when it sits alongside other water bottles and we hope it will awaken shoppers' curiosity."
One Water released the bottle in conjunction with Wednesday's World Water Day. The awareness event aims to educate advocates about the water crisis and solutions to help address it.
This year, World Water Day is focusing on the potential of wastewater as a valuable resource. The United Nations and other groups are calling for improved approaches to recycling water that runs through homes, factories, farms and cities.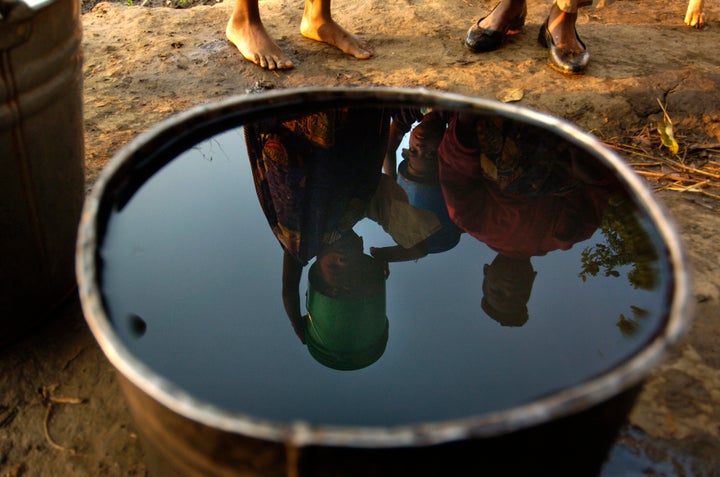 Finding scaleable solutions is key to helping the people most affected by the water crisis. Lacking access to clean water puts people at risk for a range of preventable, and often deadly, diseases. Every day, more than 800 children die from illnesses caused by contaminated water, and a lack of sanitation and hygiene.
In addition to working on bringing its "dirty" water bottle to market, One Water is also involved in on-the-ground charitable efforts. By 2020, the company is on target to raise about $24 million for its water projects.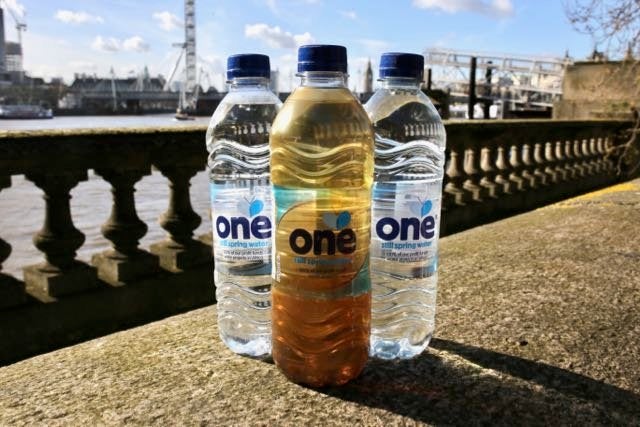 The company is currently working with its local partners in Rwanda, Kenya, Malawi and Ghana on sustainable projects to end water poverty.
Water poverty disproportionately affects women and girls who spend about 200 million hours every day fetching water in developing countries, according to UNICEF. It causes them to skip school, miss out on education and puts them at risk for developing serious physical ailments.
"Landmark events like World Water Day remind us of the importance of having access to sufficient clean and safe water. It is a human right to have such water," Michela Miletto of UNESC, said in a statement in 2015. "But how many people enjoy this right? How many women and girls lose out on such a 'luxury'?"
Popular in the Community