DENVER, Colo. -- There is exactly one week left until the project Six Months A Saint officially begins and we jet off towards Cape Town. From there, it's only a five day ship to our destination: Saint Helena.
Emma Weaver and I are two recent journalism graduates from the University of Oklahoma and we are going to live on St. Helena Island in the South Atlantic Ocean for six months to report on the increasing globalization of a remote, British overseas territory.
For someone with some minor travel writing experience, I had a hard time resisting an offer to work on a project focused around such a unique place.
The first appeal was that the nearest landmass is only another small island and it is still a three day ship away. The island is about 2,000 miles east of Brazil, South America and 1,100 miles west of Angola, Africa.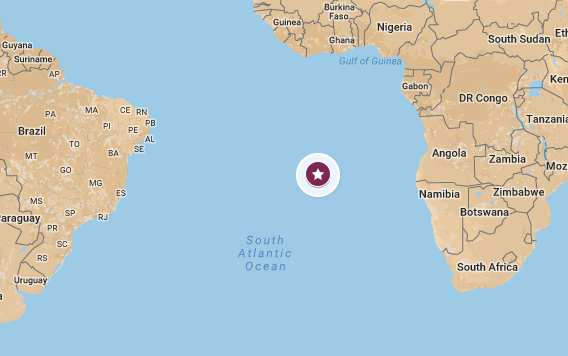 Obviously, I won't be able to order anything from Amazon while we are there. Snail mail in general is hardly worth the ordeal. If I sent myself a package today to St. Helena, it probably wouldn't get there until months after we have left the island, not to mention the cost.
I'm cancelling my cell phone service, swapping credit cards for traveler's checks, and mentally preparing to miss the next season of Game of Thrones. Internet is charged by the megabyte, but it's free for a few hours in the first hours of the morning, so that is when we will do most of our work.
But luckily this isn't a totally foreign experience of isolation. My fall semester of the 2014 academic year I attended Semester At Sea where living on the ship, my only mode of communication was email. I'll most likely be doing the same on the island, saving all of my social media time for our project accounts.

The stories we will be able to tell are so exciting to us. My top five stories I'm looking forward to working on are:
1. Tensions between the UK residents and St. Helenians (Saints) due to tax spending.
2. The rare whale shark habitat and the research being done on it.
3. The history of slavery and the Middle Passage.
4. The first female governor, Lisa Phillips, and how she will lead the island.
5. How global pollution, warming will affect the island.
We will send out project updates as we go, along with an active social media documenting our work and life on St. Helena. You can read more about our project at sixmonthsasaint.com and by following the project on social media.
REAL LIFE. REAL NEWS. REAL VOICES.
Help us tell more of the stories that matter from voices that too often remain unheard.
This post was published on the now-closed HuffPost Contributor platform. Contributors control their own work and posted freely to our site. If you need to flag this entry as abusive,
send us an email
.