After being diagnosed with hypothyroidism over 10 years ago. I knew there was something more than just being labeled with a medical condition. There wasn't a lot of information on how to heal myself from the inside out.
I decided to give myself permission, on this road of life that I've been traveling so blindly.
I figured that part of my purpose and part of my mission is to be able to look back on my path of life and to see what I've learned. After doing this, I realized that there were other people who are also on this same path as me, maybe not exactly where I am, but people who might not know what I've learned or the information that I know and they want to know. They need to know.
We all have a voice.
Our struggles, our challenges, our trials and our triumphs.
I started to ask myself a few questions.
Do I matter?
Have I made a positive difference in the world?
Have I made a positive impact on people around me?
Most importantly.....
Was I making the most out of every moment?
What do I stand for?
I know that I stood for creating value, creating impact and having the ultimate abundance filled life.
What did I need to strip away once I put my foot down?
To accept my destiny?
This is my life and I am responsible for my own life. I can't sit around waiting for someone to save me or fix me. I needed to stop wasting my time because I have the power to take responsibility to move my life forward.
Who would have thought that I not accepting NO for an answer would lead me on my path?
Who would have thought that I, a girl who only thought lunch & boys was the best subject in school would suddenly be a researcher for the truth, a writer for the unspoken, and a health journalist to the unknown and published author to all.
My new purpose is to empower people to embrace who they are, to add value to their life, to inspire them and to connect with those who are struggling with hypothyroidism.
I love this statement by Mark Macdonald, co-ceo and co-founder of Appster:
I believe that you should make a habit of believing in the things that people think are impossible. Learn to question everything. Experts will always try to convince you that what you want to do is impossible and simply won't work. However, every successful endeavor starts with one stubborn person who refuses to operate by the same rules and type of thinking that everyone else does.
Be that person.
A personal favorite quote of mine is "From stressed to blessed." I mean this, believe, and receive this. I wanted to create a user-friendly handbook to help anyone affected by this disorder. In my recently published book, A Survivors Guide to Kicking Hypothyroidisms Booty, you will find wonderfully brilliant ideas on diet and lifestyle change. This amazing little book that helps people who are struggling with hypothyroidism. It has delicious, easy to make recipes. Wonderful ideas on solutions for a healthier home. What foods you should be eating and what foods you should try to limit. How to help you shed those extra pounds, regain your self-confidence and vitality back into your life. This is my heartfelt guide to you. What we feel at times is NOT the impossible or unthinkable. Life is a wonderful journey. Laugh at yourself as much as possible! Never try to walk someone else's path. You are destined for your own path and journey. It's up to you to accept your journey, walk your path in life and make a difference in this world. Let's kick hypothyroidism's booty together!
Health and Happiness,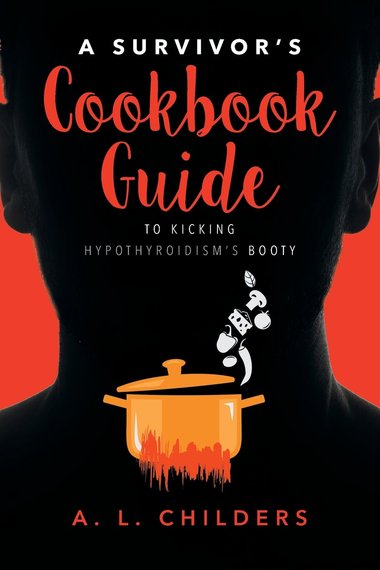 REAL LIFE. REAL NEWS. REAL VOICES.
Help us tell more of the stories that matter from voices that too often remain unheard.