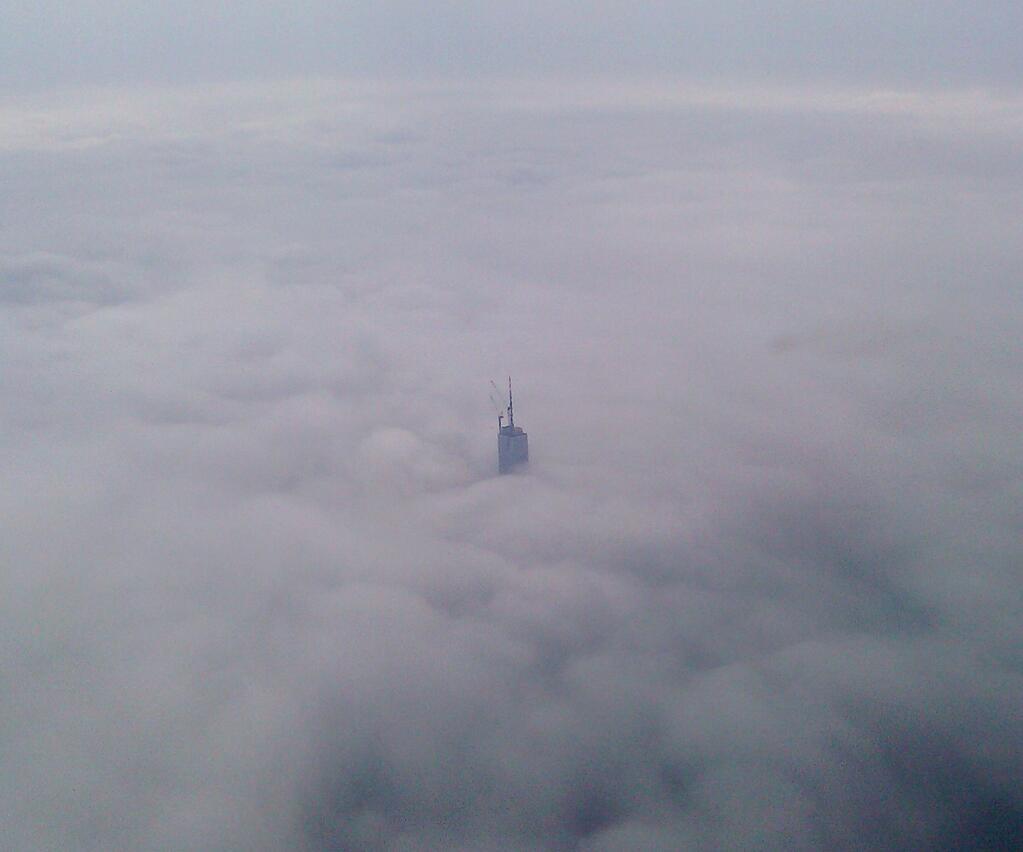 Walsh, a Captain for Delta Airlines, tweeted:
Walsh's photo recalls another above-the-clouds shot, from the AP's Matthew Ziegler: One World Trade Center emerges from the clouds in the night sky, Monday, March 11, 2013 in New York. (Matthew Ziegler/AP)
The tower reached the symbolic height of 1,776 feet last month, when workers installed the final pieces of the 401-foot spire atop the skyscraper.
NYC's second-tallest building, the Empire State Building, is only 1,454 feet tall.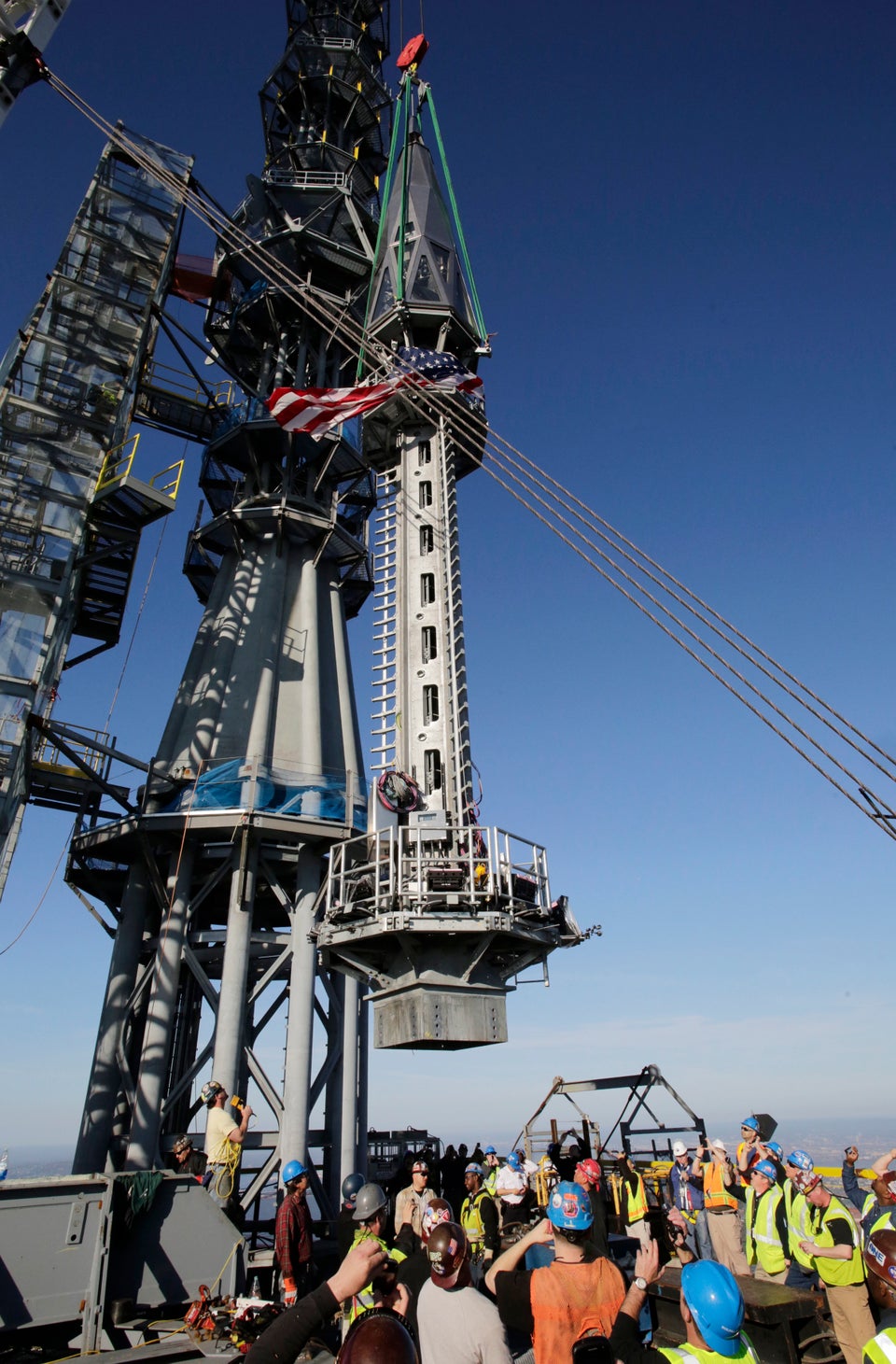 One World Trade Center Spire