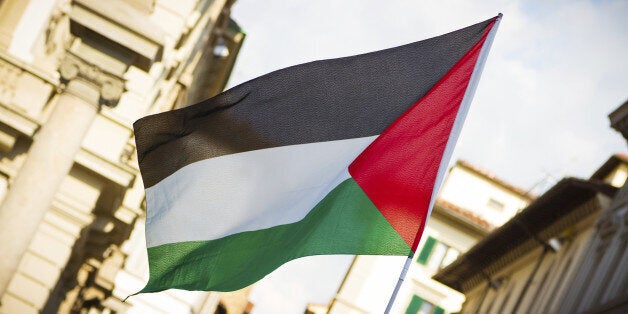 One year after the August 26, 2014 ceasefire between Israel and Hamas, Abu Fathi Abu Jammous, his eight-month pregnant wife, and four children are living in a sweltering prefabricated caravan.
Abu Fathi's house was totally destroyed in the brutal attack on Khuzaa in the southern Gaza Strip, and he was forced to move his family into an UNRWA school. "When Human Appeal UK offered the caravan, I felt lucky. Winter was coming. They said it would be temporary." But one year later, Abu Fathi is still waiting for his home to be fixed.
During the day, Abu Fathi's wife takes the children to her mother's house; there is no money for air conditioning, and, in any case, electricity in most parts of the Gaza Strip is only supplied on an intermittent basis for 6-8 hours per day.
An estimated 28% of the population of the Gaza Strip was displaced at the height of the 50-day attack. Ten months later, the last UNRWA collective shelters were emptied, but displacement is still widespread. No one knows exactly how many people still live in the ruined remains of their homes, but according to the Shelter Cluster, a UN coordination body, well over 100,000 families (over half a million people) are still without adequate housing--including the 500 families residing in caravans.
Abu Fathi says his house reaches 55 degrees Celsius during the day. "My three-year old isn't moving. I took her to the hospital and they said she's sick from the heat. They gave her oxygen and provided pills and told me to keep her next to the refrigerator. She's going to die," he says frantically. "My six-year old is sick too. He suffers from an enlarged liver and soft bones. We're all going to die and nobody cares."
An aid worker who didn't want to be quoted said that caravans in Khuzaa had been built hastily and poorly "as a public relations measure." He added most caravan dwellers in Khuzaa had since abandoned them and moved in with relatives or any place they could. "Anyone still living in a caravan in Khuzaa today is truly in crisis."
A big cause of the problem is that most of the funding for the Gaza Strip is restricted to humanitarian emergencies and cannot be used for permanent solutions. The same pattern happens after earthquakes and tsunamis - donors quickly move on to other emergencies, leaving long-term development needs unaddressed. The situation in the Gaza Strip is even more complex because the causes are political and chronic. One aid worker in Gaza confessed, "As far as I know, no one is planning what to do for these people when winter comes. It is a failure of the system. "
The shortcomings of these forms of shelter are widely acknowledged globally: caravans are expensive, inadequate and often culturally unacceptable. Prefabricated shelters are therefore only intended to bridge the gap between emergency relief and durable solutions after natural disasters or conflict, but if durable solutions never arrive, then it's not so much of a "gap" as it is a precipice.
In disaster after disaster, "temporary solutions" end up lasting much longer than anticipated. Beneficiaries and aid organizations spend additional funds to fix or modify temporary structures, thereby depleting resources that could be allocated to durable solutions. Abu Fathi, an unemployed laborer, has invested over $1,000 in his caravan and it is still unlivable. Experience shows that extended reliance on temporary solutions can make aid beneficiaries vulnerable to new humanitarian crises.
Abu Fathi's caravan is one of 50 provided by Human Appeal UK. Their spokesperson explained, "Due to pressures of time, volume, and availability of materials, we needed to provide shelter for as many people as possible, as quickly as possible and caravans were thought to provide better shelter than canvas. We have made some adjustments to make the caravans more comfortable, but they were only ever intended to be temporary structures so do have their limitations."
Many parties share responsibility for the near-total absence of permanent reconstruction in the Gaza Strip. Whether the cause is donors who have not fulfilled their financial pledges (perhaps fearing their projects will be demolished by future assaults); the Israeli blockade and restrictions on imports of construction materials; or the internal Palestinian conflict between Fatah and Hamas, caravan dwellers do not know where to turn. Abu Fathi said, "The caravan seemed like a blessing at the time, but if I had known how hard life would be, I would have refused it. I don't know what I would have done instead. I don't know. I don't know."
Beneficiaries in the Gaza Strip are in a conundrum and so are aid actors. The Qatar Red Crescent Society (QRCS) was among several Arab donors who provided caravans conforming to the standards established by the Palestinian Authority's Ministry of Public Works and Housing Asked if QRCS planned to work further with the beneficiaries who received caravans, a QRCS staff person replied: "It doesn't make any sense to throw more money at temporary solutions." So, would QRCS help those in caravans to find permanent solutions? "Sadly, as long as Israel maintains its blockade on the Gaza Strip, there are no permanent solutions."
For its part, Human Appeal UK said they were "exploring further options for improving the caravans to make them more comfortable," but Abu Fathi fears help will not come in time.
Related
Popular in the Community