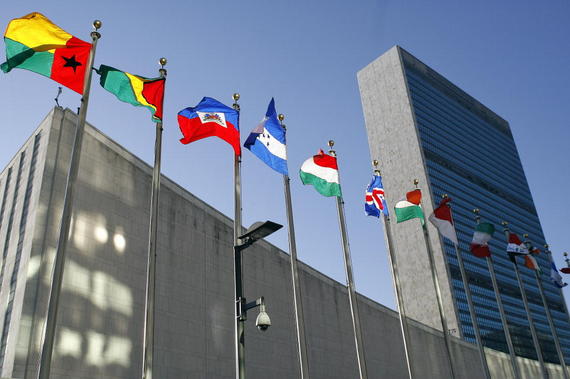 The victory was real. Last September at the United Nations, 193 governments adopted the most comprehensive global agenda for sustainable development ever, including a commitment to achieving gender equality. The 2030 Agenda--with the Sustainable Development Goals at its core--is a blueprint for the next 15 years that promises transformative change. Women and girls have the most to gain. World leaders recognized that realizing their rights and improving their health and lives is necessary to sustainable development. Last week, our leaders were back in New York for the United Nations General Assembly and a key focus was the Sustainable Development Goals and where we go from here.

One year later, where do we stand? On the plus side, governments, international donors, and other institutions have identified a glaring gap--gender data--and have come up with strategies to address it. There is scarce information specific to the lived realities of women and girls; data is rarely disaggregated by sex or does not include issues and challenges that primarily affect women and girls. Or, when health data is collected about women, it often focuses only on their reproductive lives. As a result, we have almost no statistics about girls under the age of 15 and women over the age of 49; they are invisible. This severely limits programs designed to improve their lives. For example, without information on the number of girls aged 10-14 who are married, how can we be successful in ending child marriage, which is a target of the Goals?

UN Women recently launched its Making Every Woman and Girl Count program to increase the availability of accurate information on gender equality and women's rights. This work will complement a partnership the International Women's Health Coalition joined earlier this year with Plan International, KPMG, the ONE Campaign, Women Deliver, and Data2X that will track implementation of the Sustainable Development Goals for women and girls. This initiative will use existing and new quantitative and qualitative data to monitor progress against strategically chosen gender-related targets, with the goal of giving women and girls the information they need to hold their governments accountable for delivering on the SDGs. The initiative will also help ensure women's and girls' development and rights remain firmly on the agenda--by shining a global spotlight on what countries are doing well, where they are falling short, and by urging bold action to realize gender equality and women's and girls' human rights.

While there is a lot of action on monitoring and closing gender data gaps, we have not seen a commensurate rise in funding to support the groups that would actually do this work. In fact, funding for women's rights groups has actually dropped significantly in recent years.
Women's groups were essential in getting countries to adopt the progressive 2030 Agenda, and they will be equally essential to its successful implementation. Because they are immersed in communities and engage with women and girls every day, they are the best placed to achieve lasting change. Research shows clearly that autonomous feminist movements are essential to realizing women's rights. Women's groups have firsthand experience with and a strong understanding of the challenges women and girls face and can use this valuable knowledge to advocate for and shape new policies, programs, and initiatives. Without them, we won't see much progress on gender equality.

Our leaders have to live up to the broad and bold vision of the 2030 Agenda by significantly boosting their support of these organizations. It's the only way to ensure women and girls--who have been largely left out of previous development processes--see real improvements in all aspects of their lives.