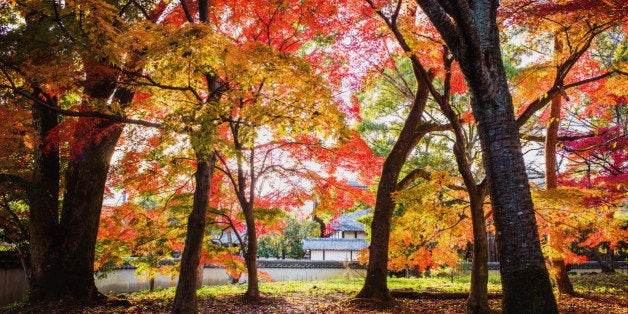 My mom died one year ago last month. Somehow I've made it 365 days without hearing her voice, (besides the occasional listen to saved Skype messages) or really seen her smiling, freckled, bright blue eyed face. Grief is a black hole, endless and vast. Sucking you dry of any emotional reserve you might think you have. In the past year I have felt trapped, alone, and helpless more times than I ever thought I would in my entire lifetime. I am drowning in grief, unable to see a light out. So, I fake it. I've plastered a smile to my face, I always have the loudest laugh, and I mention her -- but never obsessively. It's weird because that's all that I'm ever thinking about, her, her, her...
At first it's your only waking thought, "she's gone," but as time moves on its maybe your third or fourth thought of the day. Right after "Oh, I'll have to tell mommy this." And then as the months move on it goes from dreading the 16th of the month days beforehand, to not even realizing it's passed until it's too late. As 2015 kept creeping on toward September I couldn't help but feel anxious. What was next? Does a year later mean it was time for me to move on with my life? And yes, for some people a year signifies the need to begin anew, I can only think this anniversary means I have to permanently leave my mother behind. And if this date came so quickly how fast would "my mother died three years ago... five years ago... 10 years... 20..." come around?
In my head, this passing time seems to make her matter less. I know that the community at large will see it as less and less of a loss as time goes on. Especially people my age whom have yet to lose someone important enough for them to realize what utter shit "Time heals all wounds" is. I'm afraid that in their head they will think "she died last year," when I am still stuck someplace between denial and anger.

"As much as people say losing a parent is natural, and it happens to everyone, losing your mother when you've barely left the nest is absurd. I feel orphaned."

Even though I have a wonderful father who has gone above and beyond his paternal role to try and fill the hole, despite his own incalculable grief. When you're 19 you still have so much learning and growing to do. She was supposed to be a part of that.
My mother and I had just recently become friends, gotten over the terrible teenage phase of resentment, embarrassment, and screaming. So many people have said, "isn't it nice, isn't that comforting to have it end on such a positive note?" I have a two part answer to that. Firstly, no, even though I'll tell you in person that it is, I'm only doing so to keep you from worrying quite as much. No part of this situation is comforting. Second, what if we hadn't reconnected, yes I'd definitely have an issue with guilt but would there be this constant aching longing in my heart? Would it be different if I didn't know just how good it could be? But that's one of the most dangerous roads to travel down, the "what if" road. What if my parents had had a nasty divorce, and the only person in the world who verbalizes his understanding to me, my father, wasn't in the same place, and wasn't as much of a comfort. What if she had survived the fall but lived out the rest of your life as a shell of her former self forever critically injured and disabled.
You just can't think like that. What happened happened, and that's the only thing you can work with.

"When my mother died, I lost a chunk of my heart. I do not think I will ever get it back. Your mother is your home. She gave you life. Unsurprisingly, life isn't the same without her. It loses meaning."

In this crazy time of transition for me I have found that I have lost all courage, conviction, and confidence. I am unsure about everything, unable to make any decision of importance. I do not know what to do in the next chapter of my life; I'm at a seemingly permanent crossroad. How do I make these huge decisions about my life without hearing her advice and opinions first? How will I ever be sure that she is proud of me, that she approves of my decisions?
At this point in my life she was the most important person. I that moment of time she was my partner, my best friend. Going on without her is crazy to me, inconceivable. The thought opens up so many questions and insecurities. I do not want this to define me, but at the same time, I feel as though I wear a badge or it's on my business card. "Hello, my name is Madeleine LaBanca and my mother died suddenly and unexpectedly when I was 19 years old." How will I ever be able to trust another person wholly, without the fear of them leaving in the back of my head, now that I know it really can be beyond anyone's control? How will I ever be able to plan my wedding or walk down that aisle without her help and advice throughout it all? How will I ever be able to have a child without her guidance, love, and support? I still need her. Her job was nowhere near over. I still need her so much.
September 16th, 2015, marks the last first. After a year of firsts, from Christmas to solo doctor visits, this is the last first. It's bittersweet. On one hand I know I've made it through some of the really tough days so I can always do it again. But after a year, all I can really think is "Okay, that's enough it's time to wake up now from this terrible terrible dream.
I'll never actually tell you any of this though, because "Yeah, I'm doing alright, hanging in there, taking it one day at a time" is what you really want to hear.
This post is part of Common Grief, a Healthy Living editorial initiative. Grief is an inevitable part of life, but that doesn't make navigating it any easier. The deep sorrow that accompanies the death of a loved one, the end of a marriage or even moving far away from home, is real. But while grief is universal, we all grieve differently. So we started Common Grief to help learn from each other. Let's talk about living with loss. If you have a story you'd like to share, email us at strongertogether@huffingtonpost.com.