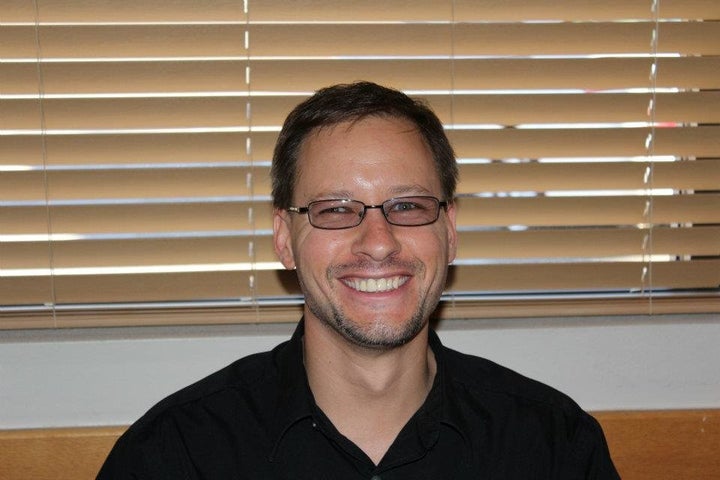 Thursday marks one year since Sidney "Sid" Cranston Jr., a 40-year-old real estate investor, mysteriously disappeared in Kingman, Arizona.
For Chris Cranston, days are draining, nights are long and thoughts of his missing brother are haunting.
"It's hard to put my feelings into words," Chris told The Huffington Post. "Heartbreaking may be the best way to describe it -- heartbreaking, frustrating and debilitating. It's not something I would wish on anyone."
While authorities have yet to find Cranston or his remains, they are no longer treating the case as a missing person investigation.
"Until the cause of his disappearance can be determined, the investigation is being treated as a homicide investigation," Kingman deputy police Chief Rusty Cooper said in a Wednesday press release. "This investigation has been a high priority and we are determined to solve his disappearance and bring to justice those who may be responsible."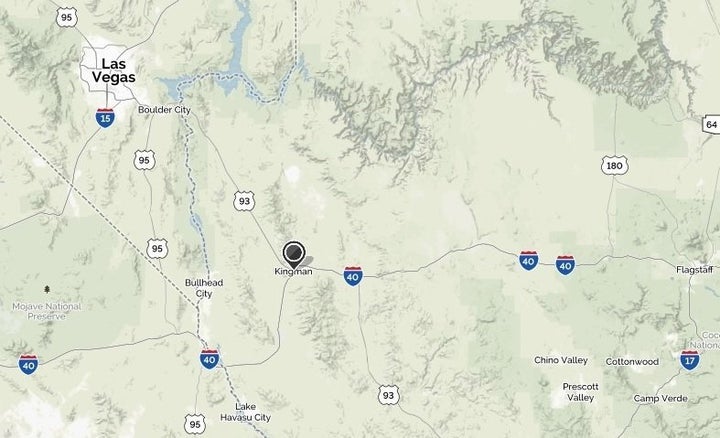 On the day of his disappearance -- June 16, 2015 -- Cranston told friends he had business to take care of and that he'd be attending a meeting later that day with the Kingman City Council regarding a sewage permit for one of his properties.
Cranston, an engineer by trade, owned Done Right Engineering. He also held the deeds to nearly 50 properties in northwestern Arizona. Most were purchased at tax sales. Some were fixer-uppers that he planned to renovate and flip.
Cranston never showed up for the meeting and failed to return to a friend's home that night, prompting a missing person report with police.
"I have personally gone out 10 times and searched," said Chris Cranston, who often travels from his home in New York to assist in the investigation. "I'd say we've covered several square miles at this point and have been able to eliminate most of those areas. We still don't have Sid, so I don't know how many more times we will have to do it, but we'll do whatever it takes."
Al Blanco, a local who helped manage Cranston's property rentals, told police he had lunch with Cranston on the day of his disappearance at a property Blanco was working on in the 1700 block of Club Avenue. It's the same property where Cranston's motorcycle was found after his disappearance.
While police are not revealing many details, Arizona's ABC 15 News reported last year that Blanco's cell phone pinged the same tower Cranston's did on the day of his disappearance. Police have declined to say what significance this has, if any.
In the days that followed Cranston's disappearance, his ex-wife, Jody Nelson, said she received an unexpected visit from the police.
"They had two pictures of rings that had been sold at a pawn shop the day after Sid disappeared, and they wanted to know if I could identify them," Nelson told HuffPost in November. "I was able to identify the one ring as Sid's wedding band. He had changed it over to his right hand after we got divorced, but still wore the ring because he liked it and it was worth money."
Chris said authorities know who sold his brother's rings. However, investigators have yet to release that information.
"We have not publicly named any suspects at this time, but there are people we are interested in," FBI Special Agent Desirae Tolhurst told HuffPost. Tolhurst's agency recently began assisting local police in the investigation.
Cranston's disappearance remains a mystery, and his brother has tried everything he can think of to locate him. In addition to assisting in search efforts, Chris hired a private investigator, launched an awareness campaign on social media and took his brother's story and pictures to the media in hope that someone, somewhere, might have information.
But investigators still have no idea where Cranston -- who would now be 41 -- is today.
"The problem searching at this point is, it's possible we've walked right over him and don't even know it," Chris said. "With the passage of time, even with dogs it becomes difficult to find someone if they're buried."
Chris Cranston is urging anyone with information that could solve the case -- including the person or persons responsible -- to come forward.
"Own your actions, clear your conscience and take responsibility," he said. "Do the right thing and help our family before it's too late."
"They're going to solve this case, and they're going to be coming for you," he went on. "It's going to be a hell of a lot easier if you do the right thing now, because it's only going to get worse. Sooner or later you're going to pay the piper."
The Cranston family has started a GoFundMe page to help cover their search expenses. They've also created a Facebook page to share updates on those efforts.
Sid Cranston is described as being 5 feet 9 inches and 162 pounds, with brown hair, blue eyes and light facial hair. He was last seen wearing a gray ball cap, prescription glasses, a white, sleeveless T-shirt, blue jeans and multicolored tennis shoes.
Anyone with information on this case is asked to call the Kingman Police Department at 928-753-1911 or Silent Witness at 928-753-1234. Silent Witness and the Cranston family have offered cash rewards for information.
REAL LIFE. REAL NEWS. REAL VOICES.
Help us tell more of the stories that matter from voices that too often remain unheard.
BEFORE YOU GO
PHOTO GALLERY
Sidney Cranston Missing