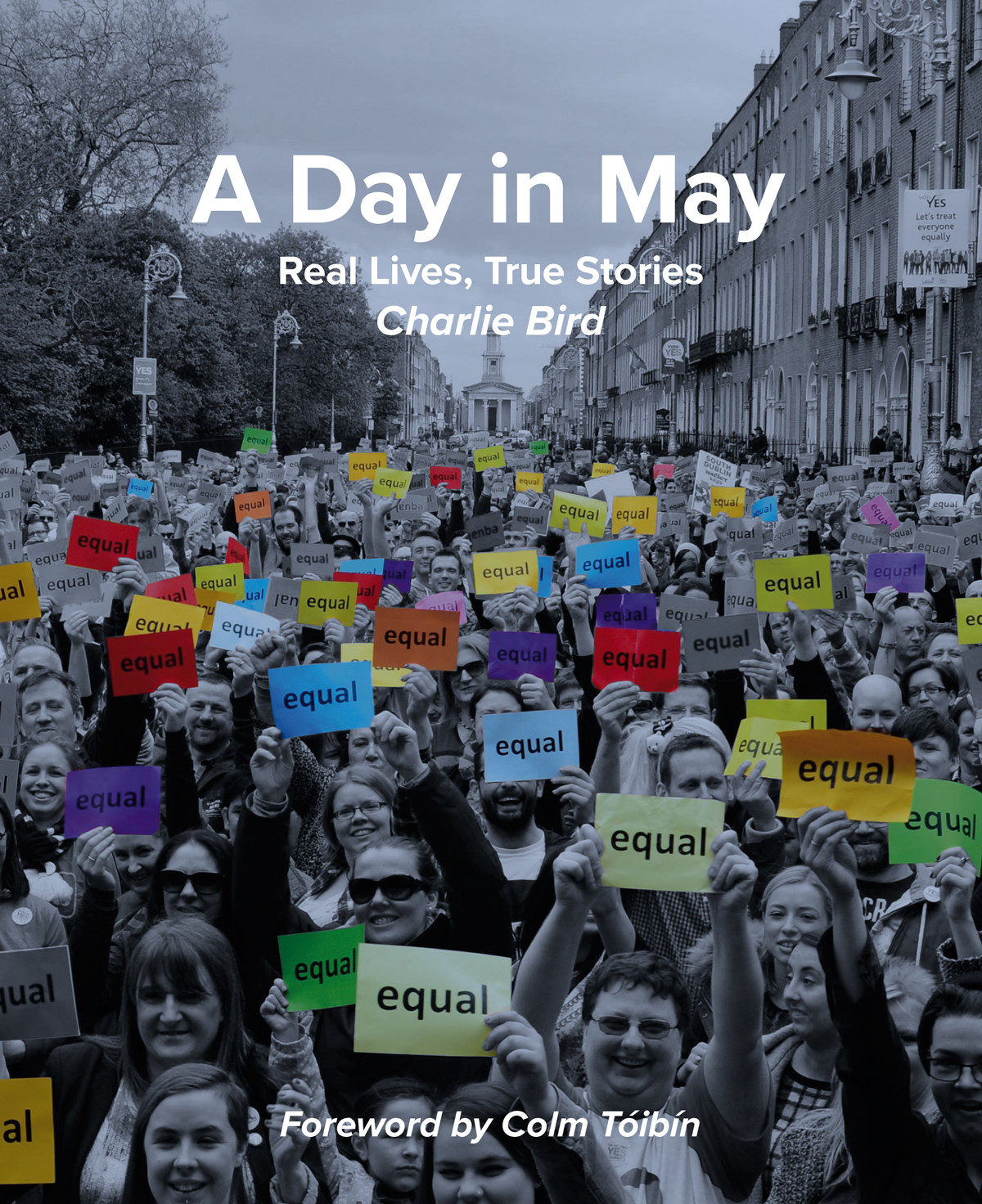 A year ago I stood in the Royal Dublin Society in the Irish capital and watched as voters went to the polls in a historic referendum on marriage equality. Ireland voted "Yes" and the decision was met with joyous celebrations around the country.

But it feels like there is not much to celebrate on the first anniversary of a decision which saw Ireland embrace the equal rights -- and equal humanity -- of its LGBT citizens.
Last month in Bangladesh Xulhaz Mannan, editor of the country's only LGBT magazine, was hacked to death. In February, world champion boxer and Philippine Senate candidate Manny Pacquiao spouted hate when he said gay marriage made people "worse than animals." And North Carolina recently passed a law banning trans people from using the bathroom that aligns with their gender identity.

It is clear the fight for LGBT equality must continue unabated, often at unimaginable costs for the brave men and women on its front lines. So, while we celebrate Ireland's vote 12 months ago, it is more important than ever to examine the lessons learned from the "Yes" campaign and see how they can be applied to similar struggles around the world.
The key message that Irish campaigners -- gay and straight alike -- discovered was deceptively simple, but very powerful: make politics personal.

That was what helped sway the referendum in Ireland. The "Yes" campaign brought its voice into Irish homes, pubs, and workplaces, taking a divisive issue and making it about everyone: your child, your cousin, your friend, your colleague. It meant when Irish people went to the polls their thoughts were of the people who lived all around them. I still remember when I, a retired broadcaster who never thought much about the issue, was won over to the cause simply by hearing Enda Morgan, a Dublin-based musician, emotionally describe how his daughter, Rachel, shook and cried as she told her parents she was gay.

This strategy was not always easy. Some campaigners were abused as they canvassed door-to-door. One canvasser campaigning in Galway City had Holy Water thrown at her. As a straight woman, she shrugged off the implied insult, but many campaigners were LGBT and this was deeply personal. In some places the "Yes" campaign set up counselling for its members.

But no amount of threat or harassment could stop members of the "Yes" movement from telling their powerful stories. There were tales of repression and shame and of lives lived in isolation and fear; or of coming out to prejudice and violence from family, friends, and strangers alike. There were stories of suicide and of a time when Irish police would harass fellow citizens for the simple fact of their sexuality. A recent study brought this grim reality to life: 40 percent of Irish LGBT people aged 19 to 25 have self-harmed in the past year. The numbers are over 50 percent for 14 to 18-year-olds.

But there were inspiring stories too. The "Yes" campaign was not about shaming others who disagreed with us -- it wasn't about debating religious doctrine or arguing about biology; it was about making a case for our shared humanity. There were stories of prejudices overcome and of light cast into shadows. There were priests who defied the orders of their Bishops by preaching in favor of equality and praying for the referendum to pass. At one meeting in a small café in Ballinasloe in Galway, one 72-year-old male revealed he had finally come out and recently attended a dinner dance organized by the local LGBT society. It had been "one of the happiest" nights of his life.

It was these stories -- personal testimonials and human truths that touched the hearts and swayed the minds -- that won the day on May 22, 2015. Stories like these, some of which I compiled in the new book A Day in May, are all testaments to suffering and struggle, courage and camaraderie, community and, above all, love. These are not merely stories of what it's like to be a part of the "Yes" movement; rather, they're stories about what it is like to be human.

The world can learn from them. It is likely that at some stage later this year, Australia will hold a similar plebiscite on marriage equality. Already the lesson of the Irish experience is being applied. Tiernan Brady, a "Yes" leader who has moved to Sydney from Ireland to help campaign for equal marriage rights, said it best when he recently told an Australian newspaper: "Conversations will happen all across Australia, and that's not all in TV studios; it's at kitchen tables. It's a conversation about somebody that everybody knows; someone who stood beside you at the local football match, someone who sits beside you at Christmas dinner."

As horrors and prejudice continue to stalk LGBT people from North Carolina to Bangladesh and Australian voters may face a crucial choice, the world can learn this from Ireland: it is in persuading people of the personal nature of the fight, as well as the political, that victory lies.
Popular in the Community