As Hurricane Sandy barrels into New York City, an FDNY spokesperson confirmed to HuffPost that the boom of a crane at the One57 building in Midtown collapsed on Monday.
A part of the crane is now dangling off the building, a dangerous 75 stories above the ground.
As of this time, there are no reported injuries.
The city has ordered people in neighboring buildings to move to lower floors. Streets have been cleared.

The call came in around 2:30 p.m. Monday as conditions worsened from the approaching Hurricane Sandy. Meteorologists say winds that far off the ground might have been close to 95 mph at the time.

The Buildings Department had suspended construction work at 5 p.m. Saturday. It reminded contractors and property owners to secure construction sites and buildings.
Developer Gary Barnett of One57 told The Observer, "Can't talk now but we don't know anything yet. We're doing everything we can, and hopefully no one is going to get hurt."
HuffPost's Janeane Chun snapped the photo below and wrote, "Crane dangles 75 stories above W. 57th Street as police and firefighters block off streets and crowds gather near the corners, looking up. Here's a photo from a cab as I was passing by. I walked by this building yesterday afternoon and told my friends that crane wouldn't make it."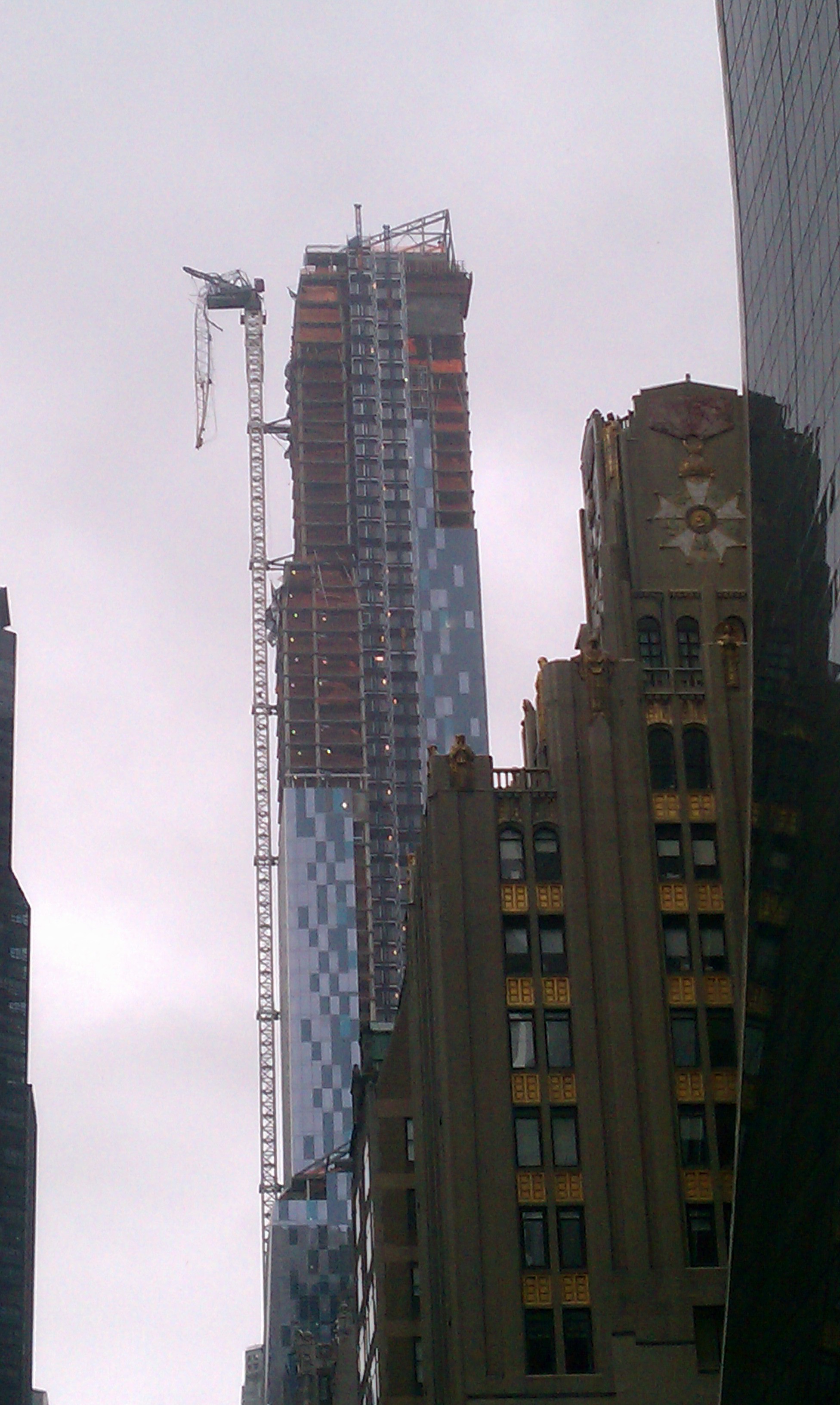 This is a developing story...
Related
Popular in the Community