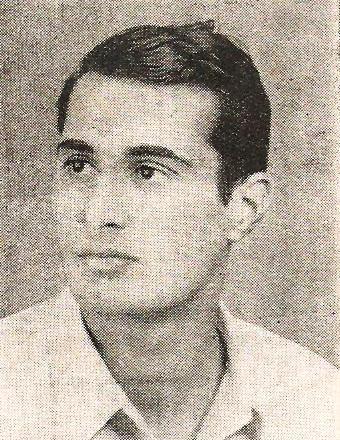 The man who brought a lot of glory to our nation, Aziz-ur-Rehman Khan was amongst the squad of the national hockey team which represented Pakistan for the very first time in the XIVth London Olympiad.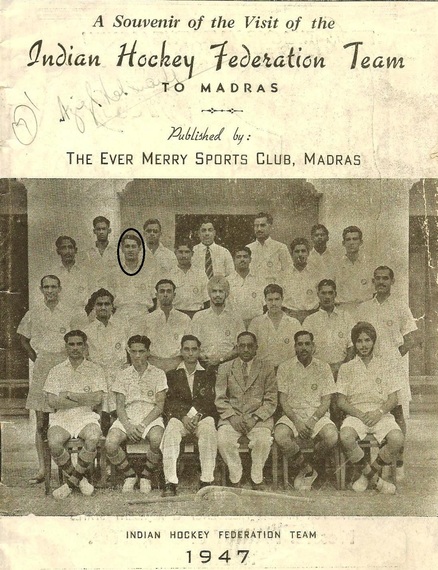 Delhi-born, Aziz-ur-Rehman, an Olympian who possessed rare elegance in control and dribbling, with powerful well-directed passes and one of those few who could play on all positions in the offence with equal ease and grace.
Born in 1923, his early training started at school, then at Delhi University, but it was his club, Delhi Independents that reared him into a full fledged hockey player and offered him opportunities to play in all the major tournaments in India.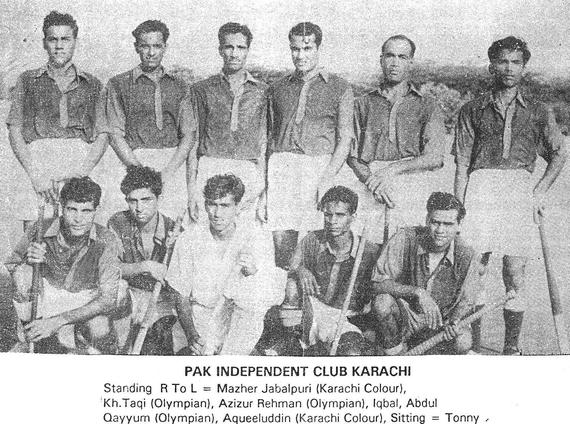 He represented Delhi since 1942 as inside-right. Playing for the Mohan Bagan Club, Calcutta, he was selected for the ''Rest of India'' in 1943. Later, in 1947 he was selected to represent India for a tour of South India and Sri Lanka.
Coming over to Pakistan, he settled down in Karachi and worked and played for Pakistan Public Works Department as well. He represented Sindh-Karachi from 1948 to 1952, during the National Championships.
Dressed in a mustard-colored kameez shalwar, I visited the gentleman in the early hours of the morning to know the legend further while he takes a stroll down memory lane.
Which school did you attend and when did you first start playing hockey?
I attended M.B .High School in New Delhi and completed my Matriculation from there in 1944. A funny, but true fact about the school was that whoever was the captain of the hockey team there, he was never able to clear his Matriculation. Surprisingly, I was the first ever captain to break this record and my name is mentioned on the notice board for setting up this achievement.
What made you opt for hockey out of all the other sports?
Hockey, basically was the most common sport that was played in India at that time. There was hardly any other sport which the people played or were interested in playing. Seeing so many hockey clubs and people involved in the game, I even had a desire to get myself engulfed in the sport.
Were you encouraged by your parents to play hockey or did they stop you from opting for the game?
My parents were never convinced by my love for the game. They always tried to stop me from pursuing it, especially my father who did not like the apparel the players had to wear. However, I could always see my father sitting amongst the spectators, watching me play, a sight I loved most.
Which club did you play for when you migrated to Pakistan and was there any difference you felt while playing in India and then in Pakistan?
After partition of the sub-continent, all the Muslim members of the hockey team in India migrated and Pakistan Independent club was formed, of which I became a member. It comprised of almost all the members of Delhi Independent, except for a few Hindus who stayed back in India. Our team was pretty strong and went to India and defeated the local team on their grounds. We were popular as a team in India as well as in Pakistan. As for the difference, I didn't feel any. At the time I played, the concept of long hockey was followed that is playing on grass which was slightly difficult as at times the grass was uneven and that made the ground bumpy. Nowadays, astroturfs are used which provide ease for the players.
What role did the coaches play, (if there were any) in maintaining the team at the time when you played hockey?
There were no coaches to train us. We used to train ourselves by practicing together and then by seeing each other play, we learnt the best tactics.
I have heard that you represented the Pakistani Hockey team for the very first time in Olympics. Which year were those Olympics held in and what was Pakistan's rank at that time in hockey?
There was a hockey team made in India for 1947 Olympics but as there was a war going on, so they were postponed for the upcoming year. Then partition occurred so a separate Pakistani team was formed which represented the nation in the '48 Olympics. Pakistan hockey team was so spectacular that the Indian team pleaded that Pakistanis should not defeat them by more than two goals as the Indian team had a reputation which they wished to maintain. Even after such a great team, we never made it to the finals. Our team defeated Holland by six goals in the league matches, suffered tremendously. India turned out to be the champions, with Holland securing the second place and Pakistan ended up with a fourth position.
What was the reason for Pakistan's failure in the Olympics of '48?
I think political aspects basically marred our team. The manager of the Pakistani hockey team belonged to Punjab. He took 2 teams with him to England. But there, sadly, chances were given to the players who belonged to the province of Punjab. Players who had been earlier selected for the Indian hockey team and later for the Pakistan hockey team, were dropped out for more favourite players.
Any special memory that you would like to share of those Olympics?
London was left with the after effects of World War II. There was a village made for the players who were going to be a part of those Olympics. Poverty and inflation was soaring high and people didn't even have money to buy food. Now, we were given a food quota in which we were given edibles including milk, sugar, bread. Whatever food we could spare, we used to go and hand it out to the local people as they weren't allowed to come in the Olympic village. The reality that surprised me was that once nobles of the sub-continent, were now in such miserable conditions.
What factors do you think have led to Pakistan hockey team's downfall?
After coming to Pakistan, people fell for ethnic discrimination. He belongs to Punjab, he's from Delhi and so on, no one took the other as a fellow Pakistani. I think politics got involved in the game which resulted in its downfall. Good, deserving players were dropped for less deserving ones. Lack of proper training grounds and nurseries have also contributed in the deteriorating state of the sport.
What efforts can be made to revive this game?
I would suggest club hockey to be introduced as without it, I don't think improvement is possible. Another aspect which needs to be worked upon is lack of stamina as our players are really short on that. Also, players mostly take the game as part of their job and not as a game because of that the passion that is required to enjoy it, diminishes. When playing for banks or other organizations, players take the sport as a means of earning with which they can support their families. I would suggest the government to provide incentives to the players so that they can fully focus on the sport as hockey requires undivided attention. Also selection of the team members should be totally on merit. More hockey nurseries like the one at Gojra should be made as there is no shortage of talent in our country but it just needs to be polished and brought out on the larger scene.
REAL LIFE. REAL NEWS. REAL VOICES.
Help us tell more of the stories that matter from voices that too often remain unheard.