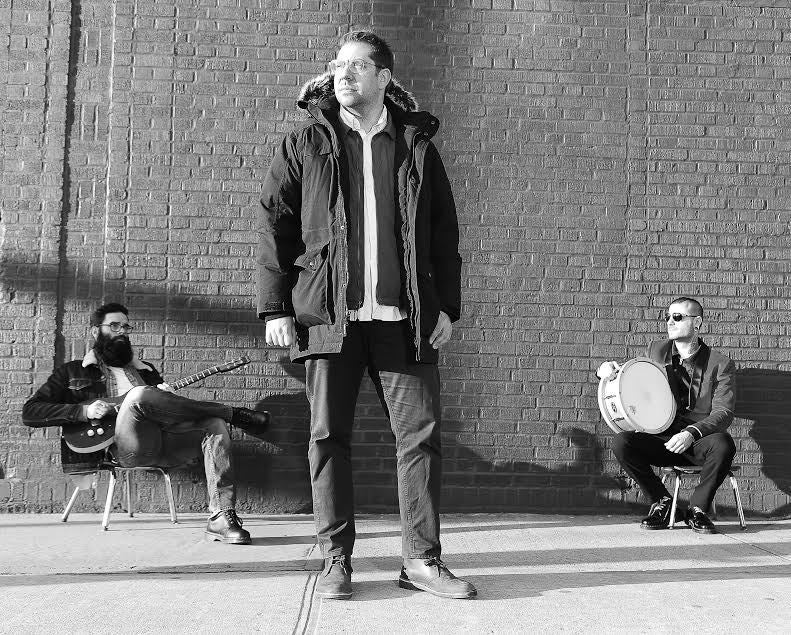 Brooklyn's power-pop band provides bouncy tunes just in time for summer
For fans of: Big Star, Dinosaur Jr., Nada Surf, Stephen Malkmus, Weezer, Pavement, Fountains Of Wayne, Harvey Danger 
Summer's nearly here! Gear up for BBQs and pool party shenanigans with the bouncy and whimsical power-pop of Brooklyn's Onesie! We're happy to host the premiere of their new album Leos Consume today. Chock-full of catchy guitar-pop anthems and scraps of British pop, American punk, and classic rock influences, it's a creative, playful and fun record that's perfect for setting the summer vibe.
Led by Brooklyn-based songwriter Ben Haberland (of Gurus and formerly of The Isles) and Zack Fanelli (ex Man Without Plan), Leos Consume is the band's first full-length release. "Somehow this album feels like a personal collection of greatest hits," Haberland shared. "The songs were culled from my favorite bedroom demos of the last 8 or 9 years. I try not to take myself so seriously but recently I realized the connective tissue lyrically is an attempt at aging gracefully while recognizing one's core creative desires may remain shockingly similar at 20, 30, or 40 years old. I took that anxiety and tried to smush them into fun pop songs."
Pulling from a range of influences, Onesie's core is based around power-pop, with the album full of catchy hooks, solid melodies and tunes you'll be humming over and over even when if you're not spinning the album. Their first single "Ballad of the Boomerang" was released last fall, followed by "Daytime King" last month with a music video premiere via Idobi.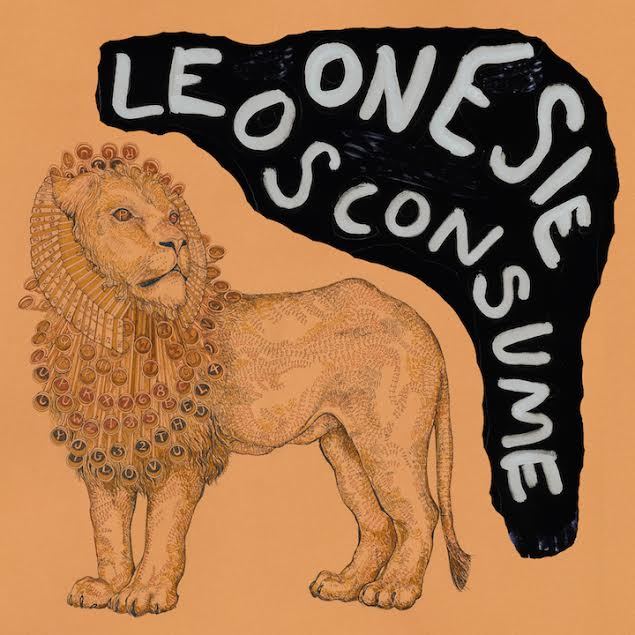 While Leos Consume may have taken its time to come to fruition, Haberland explains that fans can be promised more to come. "Constant change and friends coming and going are part of the life cycle of being a New Yorker. Luckily music keeps happening for me regardless of the exterior world. I have to write, record, and perform to feel like myself, and sharing that with other people is still the best feeling. It's worth chasing."
Leos Consume will be out this Friday on all digital retailers; pre-order it on Bandcamp here. Join Onesie in celebrating with their record release show on Thursday, May 18 at The Gutter in Brooklyn, NY (event) alongside An English Place, The Sharp Shadows and Sirs & Madams.
Biography:  Onesie is the musical moniker for Brooklyn-based songwriter Ben Haberland. Stitching together vivid, hooky guitar pop anthems from scraps of British pop, American punk, and Classic rock, the band deals in the currency of anthems written on the voyage toward modern adulthood. The live band, formed in 2013 with fellow scene survivor Zack Fanelli (ex Man Without Plan), wields a visceral dynamic reminiscent of the pair's early days in the DIY punk scene.
Calling all HuffPost superfans!
Sign up for membership to become a founding member and help shape HuffPost's next chapter
This post was published on the now-closed HuffPost Contributor platform. Contributors control their own work and posted freely to our site. If you need to flag this entry as abusive,
send us an email
.