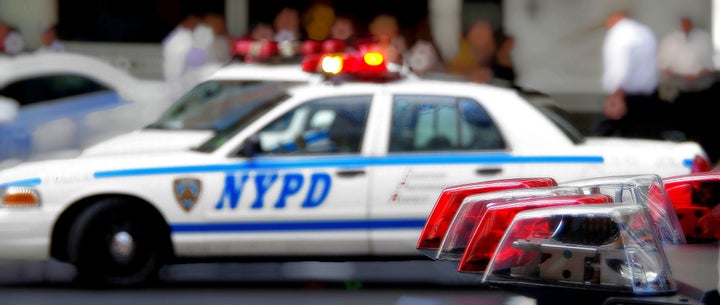 In a moment when the federal administration continuously propagates outright lies and half-truths, we cannot accept such reckless behavior from those who claim to be allies of the most vulnerable New Yorkers. Unnecessary arrests for low-level marijuana possession continue at higher numbers than during Mayor Giuliani's first years in office―putting Mayor de Blasio in dubious company as one of the top arresters New York state has known.
These arrests are not a laughing matter. They involve being handcuffed, placed in a police car, taken to a police station, fingerprinted, photographed, possibly being held in jail for up to 24 hours while awaiting arraignment before a judge, appearing in court several times over the course of months, and can conclude with the imposition of a permanent criminal record that can easily be found on the internet by employers, landlords, schools, credit agencies, and banks. New Yorkers who are arrested often face immediate and long-term consequences that can make it difficult to get and keep a job, maintain a professional license, obtain educational loans, secure housing, or even keep custody of a child or adopt.
Mayor de Blasio's talk about protecting immigrants also rings hollow when marijuana possession arrests significantly jeopardize noncitizens. Nationally, a conviction for marijuana possession is the fourth most common reason someone is deported, and this year there have already been cases of people being deported for decades-old marijuana arrests. If the Mayor really wants to shield immigrant New Yorkers from the deplorable policies emanating from Washington he should make clear to the NYPD that arresting people for marijuana possession will no longer be tolerated.
We call on Mayor de Blasio to truthfully address the ongoing marijuana arrests by the NYPD and the disturbing targeting of Black and Latino New Yorkers. He must take action to end these arrests once and for all and put into practice policies that will actually protect New Yorkers.
Ending marijuana prohibition is the most reliable way to remove simple marijuana possession as the basis for an arrest that can have lifelong negative consequences, as we see again and again how arrests continue despite empty rhetoric from purportedly benevolent politicians.
The Drug Policy Alliance and our partners believe that while legalizing marijuana for adult use will not alleviate all the challenges faced by those communities who are most criminalized, it will remove a tool that has been used to harm them. That's why our Start SMART NY campaign – Sensible Marijuana Access through Regulated Trade – to legalize marijuana is a racial justice campaign. We believe that it is time to stop the ineffective, racially biased, and unjust enforcement of marijuana prohibition and to create a new, well-regulated, and inclusive marijuana industry that is rooted in racial and economic justice.
We urge New York policy makers including Mayor de Blasio to get on board – we can't wait any longer.
Melissa Moore is the New York State Deputy Director with Drug Policy Action.