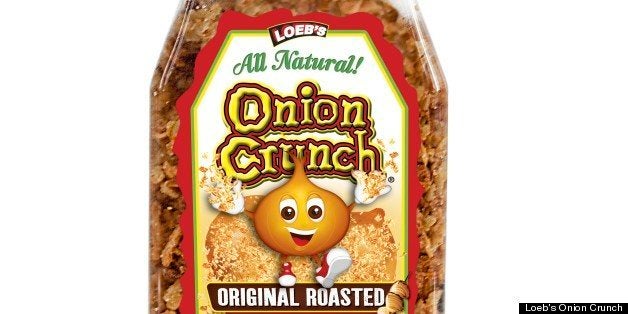 When Nick Loeb, Onion Crunch's creator and biggest fan sent us a box of samples, we have to confess that we were prepared for disappointment. Let's face it, we are used to sub-par French fried onions. Don't throw stuff at us, we know that French's are the classic fried onion and everyone loves them. But in truth, we always find them to be a bit greasy, and never as crunchy as we were hoping. We've recently started to fall in love with Lars' Own crispy onions, but they are sometimes tricky to find a bit expensive. We are happy to report that Onion Crunch is a great a new player in the fried onions game. (Seriously, only we get to write sentences like that at work.)
Onion Crunch comes in original flavor, which is perfectly suited for this year's green bean casserole (or GBC as we affectionately refer to it around here), and also a few other flavors. We tried the BBQ-flavored onions, which taste like someone coated perfectly crispy fried onions in BBQ potato chip powder, and the bacon-flavored version, which comes about as close as any bacon-flavored product has ever come to actually tasting like bacon.
We're happy that Onion Crunch exists, but we're also kind of cursing its name, because now we're just digging through our recipe books looking for new things to top with crispy onions. These crunchy bits also don't include any ingredients with more than two syllables, which we always appreciate in any pre-made food product. You can find them in nearly any supermarket under the sun, or in a pinch, order directly from the website.
Now we just need you guys to help supply us with ideas -- what else can we put crispy onions on??
*This post has been neither sponsored, nor influenced by the company mentioned. There is no sponsorship that could incite love this nerdy.
Before You Go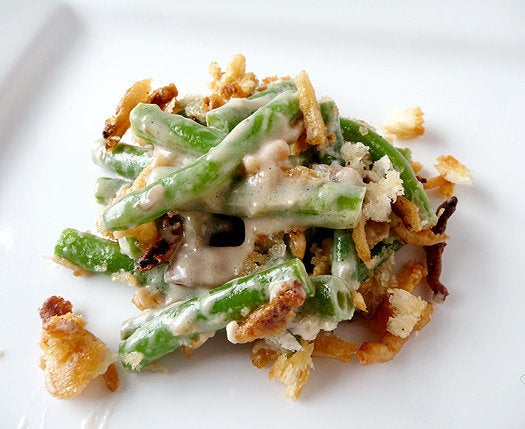 Green Bean Casserole Recipes