What's a guy to do when his ex-girlfriend leaves him with a piece of furniture that only takes up space and reminds him of her? If you're the man responsible for ad below, you attempt to sell it by writing what may be the most bitter online listing we've ever had the pleasure of reading.
Scroll down to see the ad in all its rage-filled glory: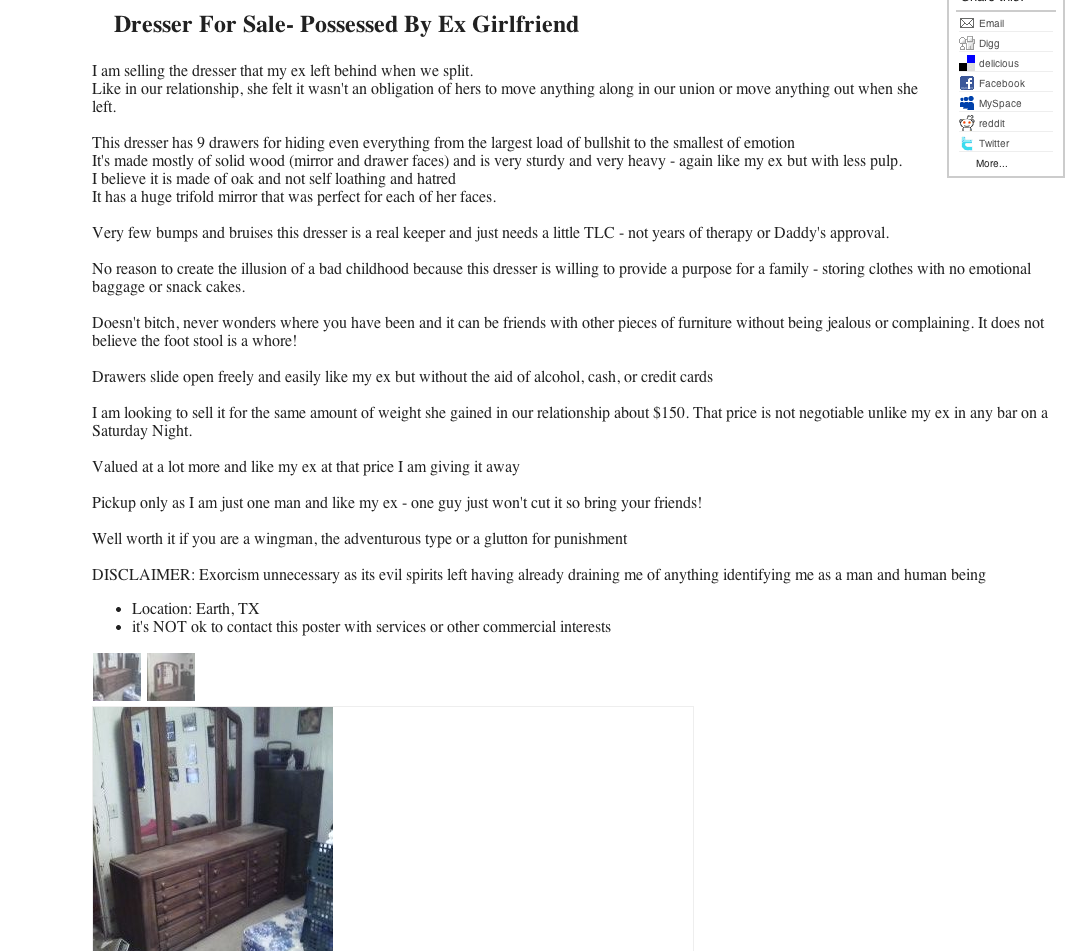 Don't everyone respond all at once!
CORRECTION: An earlier version of this article attributed the listing to a Canadian poster. The ad was originally posted on Craigslist by a man from Texas.
Check out the slideshow below for some of the most ridiculous ads we've ever come across on Craigslist.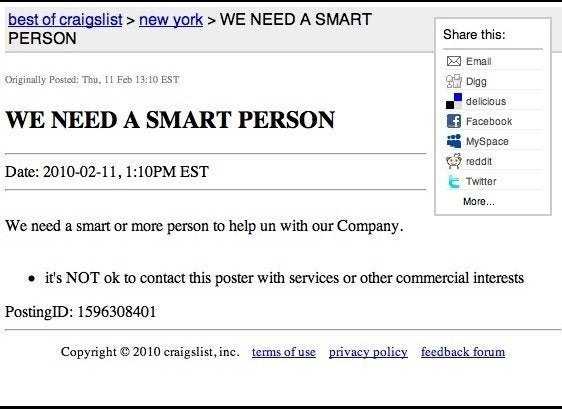 The Craziest Craigslist Ads