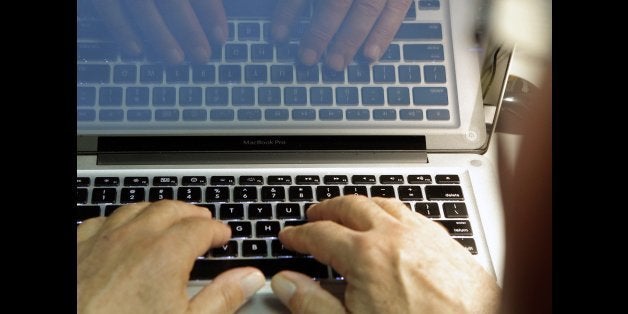 With spring break season in full force, those in the hospitality industry are in overdrive to attract vacationing students, parents, and professionals alike. The plan? Implementing campaigns to retain and reward loyal customers while spreading their message to potential new ones. And primarily, they're doing it online. From advertising, to special discounts, to customer reviews, the Internet's the place hospitality brands are going to proactively expand their customer base and improve their products.
As part of Social Media Week, the Pappas Group engaged experts about the best approaches to building a hospitality brand online and help any business find a leg up on industry competition. Here are the top 5 things we learned:
1. "Worst Stay Ever." Negative reviews can be proactive opportunities to improve your business.
It's easy to get discouraged when you receive a negative review online, but reviews are actually a great way to keep a pulse on the conversation about your brand and identify areas within your business that may need correcting. It's important to consider the context of the review and understand the root of the dissatisfaction rather than react to the tone. The best advice is to treat negative reviews online as you would if they were in-person at one of your establishments: address it appropriately and take steps to correct the situation moving forward.
2. "Win a Free Trip to Cancun!" Contests and giveaways are not the silver bullet.
A lot of people enter into contests or giveaways without a clear purpose. First and foremost, what is your objective? Are you trying to engage existing customers, generate new leads, etc.? Identifying your target audience and the most effective channels to reach them are critical components of your strategy. But don't just assume if you build it they will come. A successful contest or giveaway requires three key components: a paid media plan to generate awareness, engaging content to drive participation and a strategy to authentically encourage sharing.
3. "Dear @USAir..." Consumers demand customer service via social.
It used to be said that customers would vote with their feet. Repeat bookings and return visits meant hospitality brands were doing a good job. Now with the proliferation of the internet and social media, there are so many opportunities for consumers to let brands know about their experience. Whereas only a few years ago it was seen as a novelty for hospitality brands to respond to customer service inquiries via social, now it's expected. One in three people would prefer to get customer service through a social media channel rather than over the phone The reason? Ease and convenience -- social media allows for immediate access.
4. "Like" This Tip: Engagement is not a goal.
Engagement, followers and likes are metrics, not goals. Goals include items like improved search engine rankings, more traffic to your website, a change in sentiment, etc. that ultimately lead to more reservations, bookings and sales. In order to evaluate the effectiveness of your social strategy, it's important to distinguish between goals and metrics.
5. "Memories that last a lifetime": Consumers buy for emotion.
It's important for brands to recognize their unique value proposition and deliver on the experience customers have come to expect from them. For example, Disney sells memories. Nike sells performance. Consumers buy for emotion above everything else -- whether it's saving time, getting better quality, etc. So it's important to figure out what you're selling, maintain a consistent brand image and create content accordingly.
More and more, the hospitality industry is mining the internet's extraordinary potential to help businesses grow to new heights. But in order to capitalize, businesses must go beyond mimicking competitors' successful tactics, and instead look to understand the underlying reasons why customers do or do not respond to their efforts. Those who can achieve that goal have a key advantage over their competition as they usher in our new era of service marketing.
REAL LIFE. REAL NEWS. REAL VOICES.
Help us tell more of the stories that matter from voices that too often remain unheard.