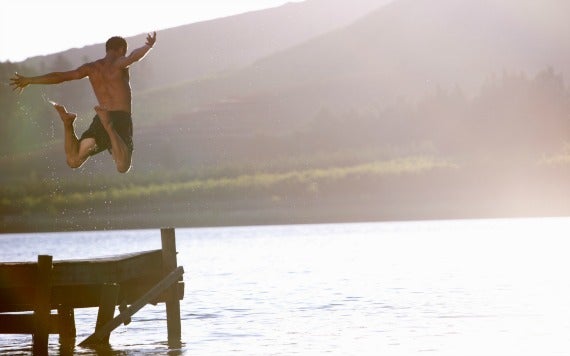 Imagine, really helping people through your passion and expertise, from home (or some tropical island) via the Internet, while getting paid.
It's the new American Dream that isn't exclusively American. Many, from all four corners of the globe, are successfully pursuing this very real online business dream.
Here's the step-by-step Online Business Recipe that is bringing me success.
Online Business Ingredients:
2 cups extra hot Entrepreneur on Fire
2 bunches organic all natural Amy Porterfield
1liter imported James Schramko
1 sack U.S.D.A. Pat Flynn
4 sticks room temperature Neil Patel (don't use the 'Wow, I can't believe it's not Patel' brand because it just isn't any good)
Directions: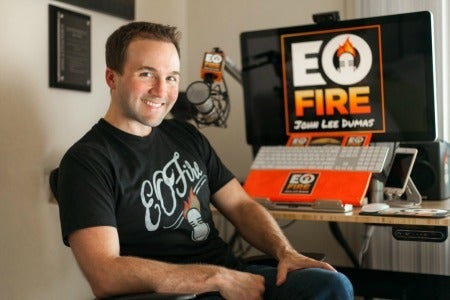 1) Into one large bowl (your head) add as many episodes of Entrepreneur on Fire as you can.
Listen daily on your commute for eye opening inspiration and set mixer speed at 2x. This ingredient took the online business world by storm and has proven not to be a passing craze. A seven-day a week interview style podcast with the top entrepreneurs in the world? It can't be done!! Enter - John Lee Dumas.
John's interviews will have you hitting the '15 seconds back' button over and over. He drops knowledge bombs that will take you to Paradise baby!
This is where I first learned that being an online entrepreneur is a thing and that it truly is possible. I've met so many incredible entrepreneurs through John. Thank you John Lee Dumas for opening my eyes. Really, thank you.
Hey John, I'd love to go for a morning jog with you and get inspired, but do I really need to get up at 5am? Jeez!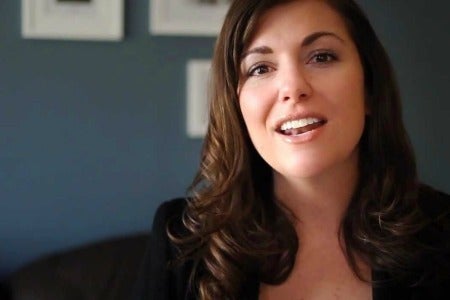 2) Slowly mix in Amy Porterfield.
Insist upon this all-natural organic ingredient. It can be found at any local iTunes farm near you. The San Diego milled Porterfield has the ability to instantly add order and understanding to any chaotic dish. It will brighten all flavors, add clarity and make you feel like a master chef. Once you try it, you'll never cook without Porterfield again.
You will marvel at how organized, genuine and selfless Amy is. The value she packs into each podcast episode is mind blowing. You won't believe how much she gives away for free. How the heck does she do it all? Seriously Amy, what gives? You're amazing. You make me feel smarter and more capable. You have so many brilliant ideas that convert.
You'll wish she was your neighbor because she's just so gosh darn nice. She's a fountain of information. You just know her lawn is perfect!
Hey Amy, I'm coming over for dinner! Uh… exactly how big is Hobie?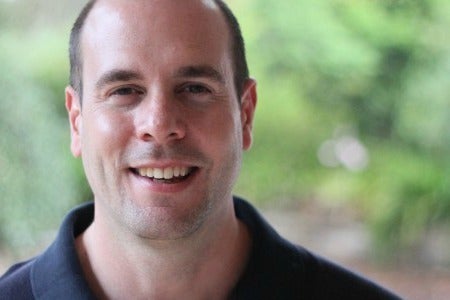 3) Pour in the James Schramko as fast as you can.
Superfast. Do not skip this step. The Schramko comes in many varieties (Superfast Business, Freedom Ocean, Think Act Get) and I can honestly recommend using any. For those living under a rock, the Schramko is an ocean farmed Australian (Manly Beach) delicacy harvested using surfboards. The consistency is smooth, velvety, painfully honest and dead on. No kitchen should be without it. It's a wonder that anyone can cook without Schramko.
Refreshingly, James is not a know it all (even though he actually does know it all). When James is not imparting the-wisdom-you-need-to-know on his own, he brings on other world-class experts and dissects their brains right there in front of you. Holy vegemite sandwich!
Yes Virginia, there is a Schramko.
He lives in a Silver Circle down under.
Hey James, do the toilets really flush in the opposite direction down there? Only one way to find out, get that sofa ready - Road Trip!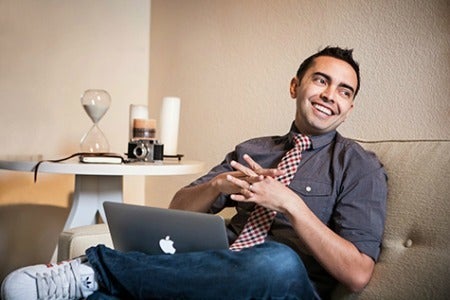 4) For your dish to have integrity in the online business community use a heaping cup of Pat Flynn.
It's produced by Flynndustries, a southern California company dedicated to sustainable farming (of your ideas), family values and philanthropy. Pat Flynn (the DeLorean loving, Tesla driving, daily question answering, T-shirt giving, Pencils of Promise supporting, podcast player creating, backpack wearing, crash test dummy of online business) is the real thing and will take you and your dreams of online business mastery Back to the Future. Go ahead, 'askpat' anything.
In a world of endless online business ingredients processed in some very shady ways, Pat Flynn is trust personified. That's right, he is the poster boy of online business integrity.
He is what you are looking for.
He is who I want to grow up to be.
He is Pat Flynn. (Yeah, I'm a total fanboy, so what?)
Hey Pat, meet you some time at your favorite food truck, on me!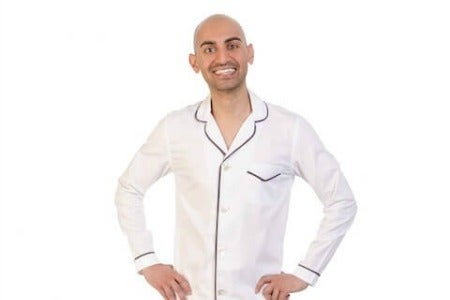 5) No dish would be complete without the final ingredient, Neil Patel.
Neil is both an ingredient and a serving dish. Actually the Patel is a garnish as well. And the pots. And the silverware. And the fridge. And the whole darn supermarket.
The texture of this ingredient is a perfect balance of complexity, simplicity and design.
Neil is the undisputed heavy weight champion of Epic Content that actually, get this, helps you. I eagerly await his words and put them aside to read and savor during a quiet time. Seriously. His incredible posts demand it.
If all that wasn't enough, one of his companies, Crazy Egg is like a pair of x-ray glasses that lets you see exactly what people are doing on your website.
I don't care how, I just care that Neil is safe and sound!
Hey Neil, what the heck are you wearing? Who cares? You can wear anything you want bro, you're Kind of a Big Deal!
All these online business ingredients are delivered to me for free weekly and some are even delivered daily. I cannot wait to devour them.
They all come in free and paid versions. The free versions (podcasts and blogs) are so intensely good that one could only imagine how good their paid products are.
So, making money online while helping others with what you're passionate about? Is it real?
It sure is and I just gave you the recipe for success. Start cooking.
Al writes about the divorce stuff no one ever tells you (but it's exactly what you need to know) on his blog, Divorce Candor
Oh, 3 cloves of garlic? What can I say? I married an Italian girl. She and garlic makes everything taste better!
Calling all HuffPost superfans!
Sign up for membership to become a founding member and help shape HuffPost's next chapter
This post was published on the now-closed HuffPost Contributor platform. Contributors control their own work and posted freely to our site. If you need to flag this entry as abusive,
send us an email
.