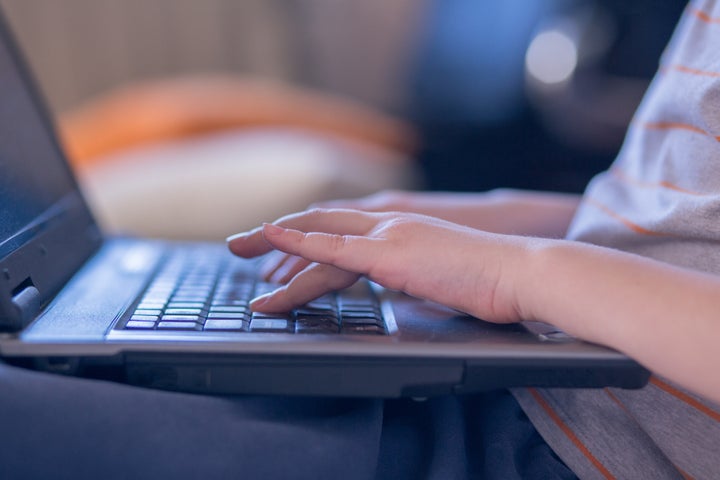 About 180,000 students attend virtual charter schools without ever setting foot inside a classroom -- but such schools have a history of "well-documented, disturbingly low performance," fellow charter school groups say. Most students enrolled in online charter schools perform significantly worse than those in traditional public schools, according to 2015 reports, and typically only stay in the full-time virtual schools for two years.
In a report released on Thursday, the National Alliance for Public Charter Schools, the National Association of Charter School Authorizers and the pro-charter education advocacy group 50CAN are calling for state policy changes to more stringently regulate these institutions. While the organizations note that they generally "support full-time virtual schooling ... the results clearly show that significant problems exist within this part of the charter school movement."
The groups based their conclusions on October 2015 research from the Center for Reinventing Public Education, Mathematica Policy Research and the Center for Research on Education Outcomes that examined online charter school performance.
Thirty-five states and Washington D.C. allow for full-time, online charter schools. Proponents of these schools contend that they are important for students who move often or face health issues or bullying in brick-and-mortar schools. But students in these schools, most of which are run by for-profit entities, tend to perform significantly worse than their peers and face poorer outcomes, Thursday's report says.
Without more regulation, virtual charter schools' dismal outcomes threaten to eclipse the accomplishments of the few virtual schools that are serving students well, according to the report.
"If traditional public schools were producing such results, we would rightly be outraged. We should not feel any different just because these are charter schools," the report says. "There is no reason why a full-time virtual charter school shouldn't be able to meet all the academic standards that other schools meet."
"If traditional public schools were producing such results, we would rightly be outraged. We should not feel any different just because these are charter schools."
The report recommends that states develop policy frameworks that allow them to close chronically underperforming schools and make it more difficult for charter school authorizers to gain financially. It also recommends that there be specific enrollment criteria for virtual charter school students due to the high level of self-motivation and parental involvement required to succeed in these schools.
"We strongly believe that charter public schools should provide open enrollment to students, meaning that all students have an equal opportunity to attend these schools. We are hesitant to introduce enrollment criteria into the charter school world. However, it is increasingly clear that full-time virtual charter schools are not a good fit for many children and that solely relying on self-selection in the enrollment process isn't working," the report states.
These schools should be held accountable for their students' performance, the report argues, and should develop specific goals related to enrollment, attendance and engagement.
Groups like PublicSchoolOptions.org, an alliance of parents that defends online schools, pushed back against Thursday's report in a statement.
"As virtual school parents we know why we choose this option and why our students are succeeding. If parents didn't choose these schools, they wouldn't exist. It's disappointing that this bureaucrat-led group is selling out their [principles] of protecting and increasing choice to the highest bidder while ignoring the parents they claim to empower," said a statement from Tillie Elvrum, the president of the group. "A credible policy proposal would assess individual students and seek out and respect the parent perspective. Until they do that, this proposal can't be taken seriously."
"Families often choose online schools because they are fleeing a school or situation that wasn't working for their child, or for other reasons – bullying, special needs, medical issues, social or emotional challenges, safety concerns, academic problems, etc. For many families, online schools are the only available public school choice they have," the press release said.
Before You Go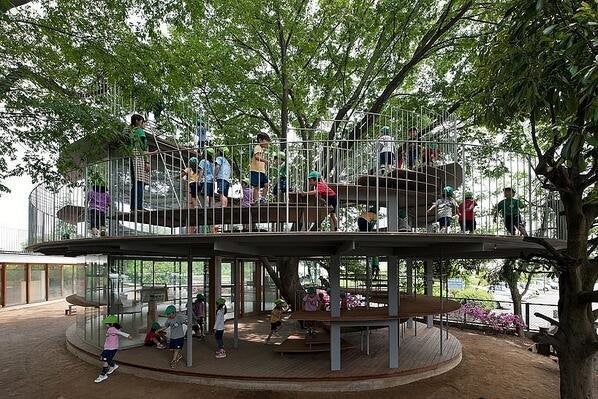 Coolest Schools Around The World
Popular in the Community