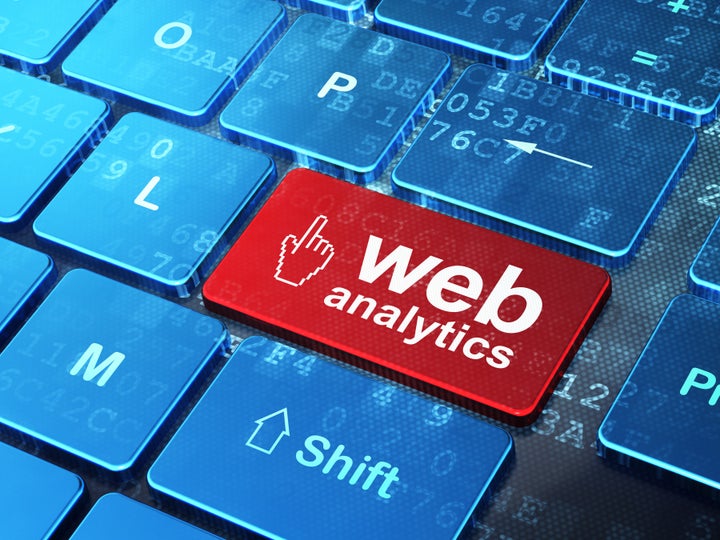 Like boomboxes and Day-Glo clothing, websites that look like one-dimensional paper brochures or elaborate phone-book listings have long since become obsolete. It may be time for you to take a hard look at your company's website through the eyes of prospective clients and vendors.
Like a real-world storeowner watches his or her shop, you need to start watching your business's online presence. This is the easiest way for you to figure out just how your customers relate to you on the Web. Like the shopkeeper who counts the customers who walk in and records everything that they buy, you must obtain hard data about your online relationship with your customers.
As the owner of my firm, I had the great fortune in being accepted to, and graduating from, the Goldman Sachs 10,000 Small Businesses Initiative in New York City (Cohort IV) last year. Often discussed among my peers in the course, as it is with my clients, was the challenge of understanding, organizing and taking action on the marketing opportunities available to a small business owner while gauging return on investment.
Fortunately, there are many powerful tools that can put empowering information at your fingertips. For instance, Google Analytics can track customer engagement by measuring your site's raw visitor counts, traffic sources, "time on site" metrics, "bounce" rate and more. By creating a convenient analytic "dashboard," you'll be able to access key site-traffic metrics just as easily as the key sales figures or return-customer metrics that you use to improve your firm's real-world outreach.
Once you've used these metrics to identify the weak points in your firm's online customer engagement strategy, you'll probably decide that it's time to revamp your online presence entirely.
Unfortunately, too many entrepreneurs get caught up in the hype of things like social media without first taking care of key aspects of their Web presences that are core to their success.
You're probably aware that an old-fashioned site simply won't cut it any longer. You may even be actively working toward breaking out of your "Web 1.0" prison by harnessing powerful new social media platforms to broadcast your message to your friends, customers and local community members.
The enormous revenue-increasing potential of social media is obvious to anyone who's seen a clever Facebook campaign earn a million "likes" overnight. Indeed, the promise of platforms like Facebook, Twitter, Pinterest and others is so obvious that many business owners rush to launch complex social media campaigns without fully thinking through the consequences of their actions.
A social media campaign is great for building buzz around your brand. Unfortunately, its actual ability to increase your firm's revenue is limited in the absence of a solid product to back it up.
This "product" should take the form of a high-quality website with an engaging interface and original content. A crisp, clean design certainly wouldn't hurt either. Your site must also have plenty of features that speak directly to your customers and site visitors. Once you have such a framework in place, you can feel free to use social media to boost your company's online visibility and attract new prospects to your site.
Also, remember that search engines reward sites with high-quality content and lightning-fast performance. By improving the structural nuts and bolts of your site to make it easier to navigate and increase user engagement, you might increase its total traffic by a surprising amount. That could end up being very nice for your business's bottom line.
These days, more businesses and consumers than ever are using PCs, laptops and mobile devices to make purchasing decisions online. According to CNET, well over four in five Americans regularly engage with commercial websites and e-commerce outposts.
Meanwhile, more than 50 percent of Americans own a smartphone or tablet, and they're not shy about using these devices to spend money online. According to Adobe, the average tablet user spends 20 percent more money online than the average PC user. Faced with statistics like these, you can't afford to neglect any aspect of your firm's Web presence.
Whether you run a business-to-business (B2B) or business-to-consumer (B2C) operation, your current and prospective clients are conducting an ever-increasing amount of economic activity online. If they're not using your website to learn about your company and buy your products or services, they're probably learning and buying from someone else. Just like the real-world shopkeeper whose unattractive operation drives prospects out of his shop and into the welcoming arms of his rivals, your firm's loss may be your competitors' collective gain.
These factors point to a tremendous opportunity. Simply put, it's the best time since the Internet's birth to mount a complete overhaul of your Web presence. If you've been working hard "in" your business for a long time, you might find it difficult to put down your tools and take the time to work "on" your business's digital storefront.
However, a competitive Web presence will boost your sales and lead directly to growth, hiring and product diversification. If you're looking to turn your business into the driving force that you've always dreamed it could be, you owe it to yourself, your employees and your bottom line to take a hard look at your customers' online experience.
This blogger graduated from Goldman Sachs' 10,000 Small Businesses program. Goldman Sachs is a partner of the What Is Working: Small Businesses section.
Joe DeMicco is the owner of AIMG, a website development, search engine optimization and marketing firm serving clients throughout the United States, Canada and Europe since 1994. With offices in New York, New Jersey and North Carolina, AIMG specializes in effective online marketing strategies for small to mid-size companies.