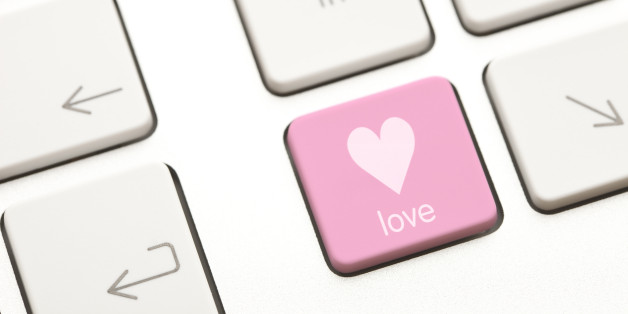 If you're at all familiar with the online dating scene, you know that there are few things less fun than trying to craft a witty/desirable/humorous/quirky/relatable profile. Selling yourself is awkward, it always feels a little bit false and really, who has the time to put a whole lot of effort into the endeavor?
Luckily, online dating site Zoosk has created a handy-dandy infographic to give us all guidelines for getting maximum messages in 2014. The site surveyed nearly 4,000 male and female subscribers about their profiles and preferences when receiving messages. (Of course, take all of the results with the appropriate grains of salt, given that no one on the HuffPost Women team who has online dated has ever used Zoosk, and that getting messaged more often does not guarantee getting messaged by people you find to be even remotely interesting or attractive.)
Without further ado, here are six rules of online dating profile-making for women, according to Zoosk:
1. Post a photo of your full body, not just your face. Apparently people are far more likely to reach out to both men and women who use full-body shots. So show yourself off, regardless of what body type you have. We all know that confidence is really what makes someone sexy.
2. Selfies are great -- but less so if they're taken outdoors. Honestly confused about this one. Apparently would-be lovers prefer selfies ladies take in their living rooms to a badass self-portrait of a woman's face with a backdrop of trees or the Eiffel Tower. On the flip side, people actually seem to prefer outdoor photos when messaging men.
3. Don't overshare. Don't write about your recent breakup, your ex or your mental health issues. Save the deeper and darker things for in person, once you've actually made a connection with someone.
4. Actually describe yourself. People actually want to hear about what you do with your life, your hobbies and the things you really love. Zoosk found that people responded more to positively-worded profiles, mentions of intellectual curiosity and reading, creative endeavors and healthy habits, like yoga or running
5. Embrace a proper use of the English language. Grammar nerds everywhere, rejoice! This makes total sense to us. Who out there hasn't rejected someone purely because he or she decided to start a message with "Ur profile..."
6. Feel free to make the first move. When a woman was writing the first message, notes that had the words "dinner," "drinks" or "lunch" got 73 percent more replies. We take this to mean that women should feel just as empowered as men to reach out and make plans with someone that they find intriguing.
[H/T Business Insider]
REAL LIFE. REAL NEWS. REAL VOICES.
Help us tell more of the stories that matter from voices that too often remain unheard.
BEFORE YOU GO
PHOTO GALLERY
Online Dating Fails