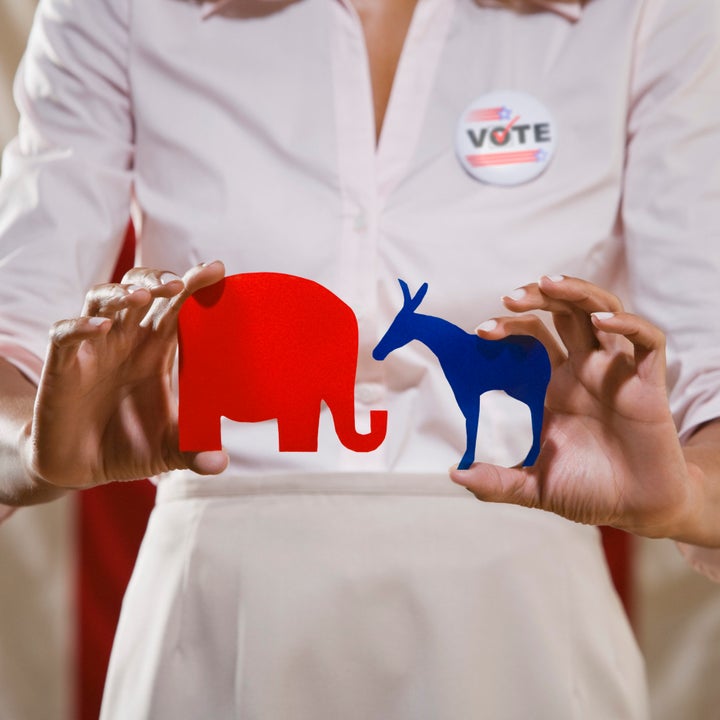 Those looking for love online are more likely to state they have Zach Galifianakis' physique than John Stewart's political leanings when they compose their profiles, according to a new study.
Given that approximately seven out of 10 couples have shared political preferences, Casey Klofstad, an associate professor in political science at the University of Miami and his co-researchers set out to investigate whether politics plays a role in bringing people together, at least online. "We wanted to see if people were willing to use their political preference as plumage, if you will, to lure dates," said Klofstad. "We found out that the answer was no."
Furthermore, researchers found that politics ranked 23 out of the 27 most popular interests that individuals mentioned in their profiles, slightly more common than "book clubs" and slightly less common than "video games."
Klofstad and co-authors Peter Hatemi, a genetic epidemiologist at Penn State University, and Rose McDermott, a political science professor at Brown, collected their data from a random sampling of 2,944 profiles from 313 randomly selected zip codes off a popular dating site in the fall of 2009. To protect the identities of those sampled, the study did not disclose the name of the site, but Klofstad told HuffPost that it was free to use and allowed users to select their own dates (as opposed to some sites, notably eHarmony, which pick matches for users).
Few individuals were willing to express a definitive political preference. Of those who listed politics as an interest, the majority -- 57 percent -- reported that their politics were "middle of the road."
Women were 8 percent less likely to report being interested in politics.
A higher income, education and degree of civil engagement (i.e., volunteerism) increased the likelihood of listing politics as an interest.
Older daters and those with higher education levels were more willing to express a definitive political preference, such as "very liberal" or "ultra conservative."
DO POLITICS AND DATING MIX?
Laurie Davis, an online dating coach and founder of the dating consulting service eFlirt Expert, doesn't find the study results all that enlightening. The fact that researchers sampled users on a free site, she said, increased the likelihood that people would not post their political preferences.
"While some people on free sites are interested in a serious relationship and end up getting married and having children, others are just dipping their toes in the water to see what online dating is like," Davis said. "They are less likely to fill out their complete profile."

Still, Davis agrees with the study's conclusions.
"This reinforces the thinking that you should avoid talking about religion, past relationships and politics on a first date," Davis said. "And if you don't want to talk about it on a first date, why would you divulge it online?"
Davis told HuffPost that she doesn't advise expressing your political views until at least the fourth date to avoid limiting your dating pool, "unless you feel incredibly passionate about it."
Online dating consultant David Evans -- or, as he likes to be referred to, "Dating Dave" -- disagrees.
"I'm all for including political preferences" in online profiles, Evans said. "I'm a liberal and this might be a generalization, but I think that what it comes down to is that Democrats are different from Republicans."
That said, those who are really passionate about politics and interested in meeting a partner with similar views might be best off subscribing to partisan dating sites, Evans advised.
Even if the majority of online daters are reluctant to include their political affiliations on their online profiles -- and often hesitant to discuss them on their first few dates -- most people still end up with mates who are politically similar to themselves.
So how do people find mates with similar politics if they don't talk politics at the outset? Klofstad calls that question "the interesting puzzle we are left with."

Related
Popular in the Community