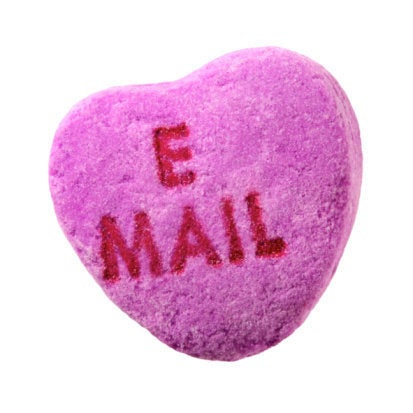 Virtual dating assistants will write your profile, answer your messages, and even pick the restaurant.
Most people just don't have 40 hours a week to devote to finding someone special. Busy professionals have long had difficulty finding love online, because the searching and responding to dozens or hundreds of potential suitors -- not to mention going out on dates -- can take hours every single day. But now, help may be on the way. (Or not. You decide.)
What is a Virtual Dating Assistant?
Basically, a Virtual Dating Assistant is someone you hire to do the heavy lifting when it comes to online dating. After an in-depth interview, your Virtual Dating Assistant will comb dating sites looking for suitable matches, send selections to you for approval, and even woo your selections with witty online banter. Once a date is arranged (they'll even pick the restaurant) your Virtual Dating Assistant will provide you with a sort of "romantic white paper" to let you know what the 'fake' you and your real date have been talking about, and all of the things you probably have in common.
Can they really help to find you someone great?
Virtual Dating Assistants can help you if you're very particular in your desires. (One client had a clown fetish and was looking for a woman who owned her own pair of red floppy shoes, water-squirting flower, and red squeaky nose.) That gentleman's VDA set him up with not one, but three women who fit the bill. So, if you have, um, unusual taste, a Virtual Dating Assistant might just be what you need.
Scott Valdez, the founder of Virtual Dating Assistant says that the majority of his clients are "busy professionals" and most are men. In many cases, a high-powered job prevents them from spending the amount of time necessary to successfully date online. According to Valdez, attractive women can receive hundreds of messages every week, and frequently they don't have the time or desire to weed through all the frogs to find their princes.
How much do the services cost, and where can you find a Virtual Dating Assistant?
Prices vary among smaller companies, but the biggest VDA company, Virtual Dating Assistants, offers packages that range from $600 per month for 40 hours of dating assistance to $1200 per month for 80 hours of dating help. That's right, two full-time employees (freelancers, actually) doing nothing but combing the Internet for Mr. or Ms. Right on your behalf.
Is it ethical?
It's sort of a mixed bag on that one in my opinion. I don't think that having someone write your profile, search for possible matches, or even sort through potential dates is unethical in the least. Many people aren't spectacular writers, and frankly, having someone else to narrow down the 40 million prospects available on the gazillion or so dating sites online doesn't seem like a big ethics problem either.
Here's what I have trouble with: One person pretending to be another. The idea of some writer/poseur who makes somewhere in the neighborhood of 8-10 dollars an hour as the faux you. It's terribly unfair to the person your VDA is wooing. They think they're connecting with you. Really, they're connecting with a set of facts posing as a human. They think that you're spending 10 hours a week (or whatever) pursuing them. But really, you're not.
According to Valdez, most times a male writer will write for a male client, and a female writer will write for a female client. But sometimes, a female writer will write for a male client. Which means, if you're a woman dating online and you've just found the sensitive but manly guy you've always dreamed of, beware: it might just be a chick.
How is that going to work out when the client and his date finally come face to face?
One of the biggest complaints that women and men have when it comes to online dating is that lying is rampant. Men lie about their age, height and financial status. Women tend to lie about their age and weight. Does a VDA service really do anything but continue to ramp up the already prevalent BS factor?
Also, it's hard enough to make the transition from online banter to offline chemistry. But if the online connection isn't even real, what chance do you have of a real spark?
One more thought: If you're too busy to find a date online, how are you ever going to find time for a relationship?