 Joining online dating sites still carries a stigma for some. But what about meeting your significant other through social media platforms completely unrelated to the dating world, like Facebook, Twitter or even LinkedIn?
Barbara Maldonado knows a little something about finding a match online, without the help of OkCupid or Match.com's love algorithms. From her initial interactions with her fiancé Russell Roering, to their comical (and cute) engagement story, this social media-savvy pair used an incredible amount of technology to solidify a romantic relationship.
"We had an in-real-life meeting that was facilitated by a tweetup," Maldonado stated recently in an interview with HuffPost Live. ("Tweetups" or Twitter meet-ups, happen when people come together in the real world for an event that was organized through Twitter.) "It was a book signing by Chris Brogan, who wrote this social media book, 'Trust Agent.' So we had that in common."
But the social media connection didn't end there. Maldonado said she "knew there was something" because the man she'd met at the book signing sent her a LinkedIn request and began following her blog, all within the same morning.
"Then it was at a FourSquare birthday party that I saw that he was going to a few months later that we reconnected," Maldonado said. "And I used a Groupon as an excuse to get a date even quicker from him."
By this point in their relationship, Maldonado and Roering had used a five social media platforms to connect -- but the couple's engagement story is what really takes the cake, so to speak.
"He did leak the photo of my engagement ring on Pinterest, which then published to Facebook, which I saw and I started crying because I thought he was kidding!" Maldonado told HuffPost Live. Still not understanding that the real proposal was coming, she asked her soon-to-be fiancé, "How could you do this! My mom's going to see this." Scrapping his plans to propose to her the following day, Roering popped the question the same evening he posted on Pinterest.
Our own Bianca Bosker published an in-depth article in Huffington. magazine about the interesting dynamic in meeting someone romantically, through non-romantic sites. She states these websites "put users in a position to meet a significant other without having to admit they need dating help," while also offering a "courtship process more akin to what people hope for offline."
Have you seen a Facebook profile and wanted to chat, or been totally charmed by someone who retweeted one of your post on Twitter? Do you think dating online should be contained to specific dating websites? Sound off in the comments section, or tweet us @HuffPostTech. Then check out the gallery (below) to see the 11 things you should never do on OKCupid.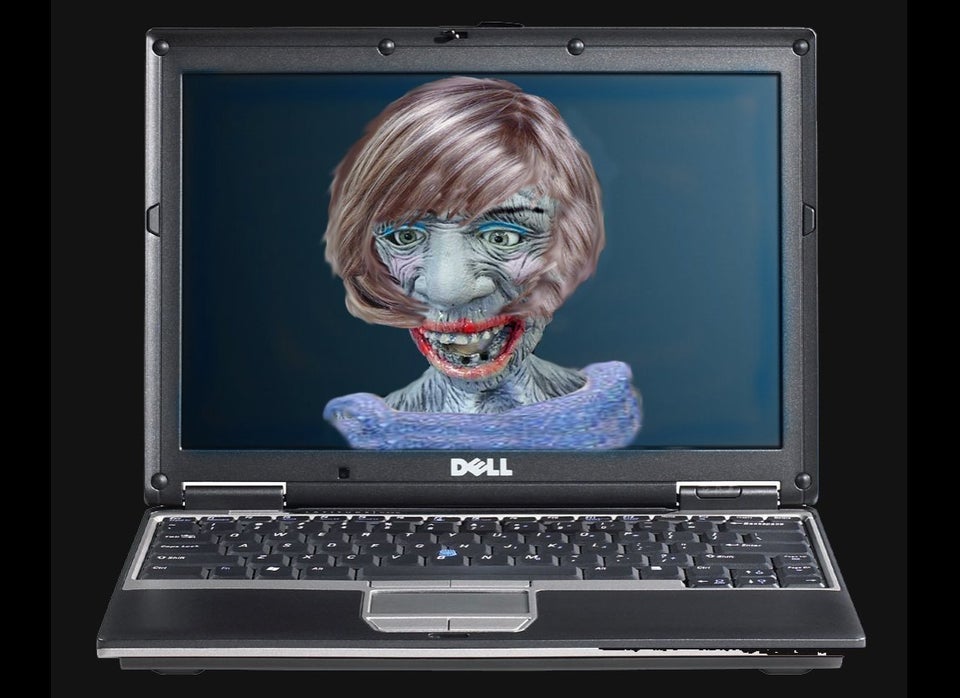 11 OkCupid No-Nos
CORRECTION: The original version of this article misstated the day Roering proposed to Maldonado.
Popular in the Community