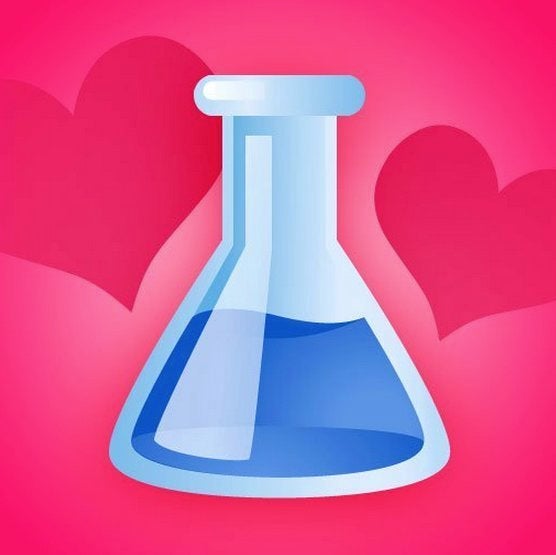 It's estimated that 14 million people are using mobile dating apps. Time spent on mobile devices has more than doubled in the past year so what's all the buzz about mobile dating? Is location-based dating safe? Do singles really want to meet someone within moments of signing on to their mobile phones?
All these questions and more came out of the first-ever Mobile Dating BootCamp, where eight single daters tried eight mobile dating apps to see if they could find love from the convenience of their mobile phones. After a month of cell phone dating and blogging about their experiences, the group came together at the iDate -- Mobile Dating Industry Conference in Beverly Hills to let the providers and dating sites know what they thought of their services, with a two-fold goal of improving their chances to meet that someone special and providing constructive criticism to the rapidly growing mobile dating industry executives.
What do the daters think of mobile dating?
Twenty-six year-old Kyle, new to Internet dating, called himself an online dating virgin. "With online and mobile dating, the sky is the limit," said Kyle. "We're able to do much more than our parents did. We could meet random people in the middle of China if we wanted to because we have that ability." He shared his stories at the conference and seemed amused at the one digital exchange where a woman asked him for $400 during their first communication. "My first reaction was simple. This girl is crazy to think I would send her anything. Secondly, really? Really? I mean... you couldn't push the conversation further before you tried to get money out of me (which I wouldn't have even thought twice about not sending)."
"It became quickly apparent that by knowing your geolocation, a whole new world of possibilities are available," said 30-year old Joe. "From the casual 'you're down the street from me' to the 'we both like doing the same things and live nearby.' You can search nearby people for similar hobbies. It's a breeze to set up if you're willing to import your social media profiles. I wasn't, but it was still quick to put in your info."
John, who's 29, admitted he had never tried online dating before. "Honestly the thought of meeting someone virtually has always been a bit off-putting to me. Thus far it has been fascinating to be immersed in this world where people bear so much of themselves in the hopes to connect with that special someone." After a month of mobile dating, John decided to give it a rest.
Franklin, who was enthusiastic about mobile dating sent out 150 messages from his mobile phone. "I've read that online dating is a numbers game for men," said Franklin. "The more messages you send, the more likely you are to receive a response. That has worked for me in the past, but getting any response isn't the same as getting the exact response I want." Although Franklin hasn't found what he's looking for yet, he hasn't given up hope. He's continuing to use the mobile apps with his goal to find someone to marry.
Two of the female Mobile Dating Bootcamp contestants who appeared on the panel were looking for a serious relationship. "I enjoyed chatting with guys during my lunch break on my iPhone and liked OkCupid's app where they would send me potential matches based on the questions I answered," said Jen. But in the end, both women said they would prefer to meet someone offline instead of online to find a serious partner.
Where's the mobile dating industry headed?
Industry leader Mark Brooks, editor-in-chief of Online Personals Watch had predicted in 2007 that it would take five years for mobile dating to overtake traditional Internet dating. "Now, the top tier dating sites are seeing 40-60 percent of their logins on mobile," said Brooks. For mobile dating to become superior to traditional online dating services, Brooks feels that mDating services will better combine Vicinity Based Dating, Active Matchmaking, and Social Awareness.
Considering the iPhone just celebrated it's fifth birthday, it's no coincidence that mobile dating's growth is concurrent with iOS. Online dating site Match.com reports that 40 percent of their logins are from mobile and Plenty of Fish states that 40 percent of their signups are done from mobile devices. According to Juniper research, mobile dating revenues should reach $1.4 Billion by 2013.
Kathryn Pellegrini-Inglin, conference attendee and Director of business Development and Marketing at J. Moore Partners said, "The wide-adoption of smart-phones and tablets combined with the swell of social media usage has resulted in a surge of new online dating services and products promising better, faster, more relevant dates for their customers." Pellegrini-Inglin added, "It was incredibly valuable to hear directly from men and women online daters at the iDate conference about their experiences with some of these new offerings, and how they expect them to perform in comparison to traditional online dating sites."
As far as the mobile dating industry goes, Mobile Dating Conference organizer Marc Lesnick said, "It's still anyone's game. No one has the magic system for mobile dating. If you want to create a mobile app, you still have a chance."
The mobile apps who participated in the first Mobile Dating BootCamp included Badoo, Blendr, eHarmony, MeetMoi, OkCupid, Plenty of Fish, Skout, and Zoosk.