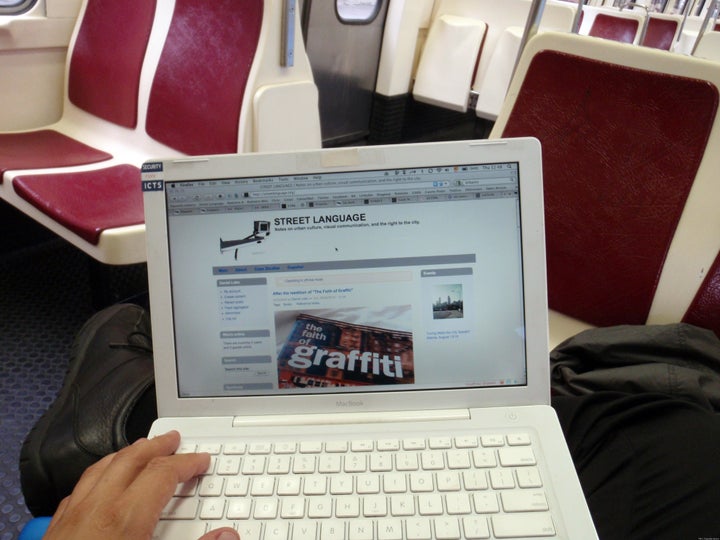 Online dating has arrived. Officially.
According to the 2012 research published by Psychological Science in the Public Interest, online dating has lost its stigma.
Reading the report made me all nostalgic. I remember when online dating was for weirdos and perverts. How the world turns.
In the 1990's, less than 1 percent of relationships started through personal ads or online intermediaries. By 2005, 37 percent of Internet users had at least one relationship with someone they met online. Today, 20 percent of all relationships start online.
This is good news for online dating's next-of-kin: online education.
The perception of online dating evolved through five stages:
1. Shadowy way to facilitate sordid hookups
2. Lazy way to facilitate dating for the socially inept
3. Last ditch effort for love by those who had exhausted all other avenues
4. Efficient way for mainstream society to find a suitable mate
5. A natural way for most anyone to find most any kind of relationship
Until now, online education had evolved to somewhere between stages three and four. There is the perception, at least with full degrees programs, that online education is pursued by those who have no other option due to lack of finances, time, or academic qualifications.
It is the world of non-degree programs that has begun to introduce and pull the mainstream into the world of online education -- programs like Khan Academy, Lynda.com, Livemocha, Codecademy, and increasingly, many others.
But, that is all due to change.
The most eligible bachelors are making their way online. Harvard and MITx recently announced edX, a joint venture to bring their courses online. Several top Stanford professors just left to startUdacity, a platform to teach their courses openly online. Coursera offers courses from Princeton, Stanford, U. of Michigan, and Penn online, for free.
And education credentials are evolving to keep pace with this burgeoning world of open, online education. Degreed scores and validates students' lifelong education, from both traditional (e.g. Harvard) and informal, online (e.g. Khan Academy, edX, Lynda.com, etc.) sources helping students unlock relevant employment.
All of a sudden, online education isn't something I pursue because I have no other options. 2012 marks the beginning of an era where online education becomes a natural way for anyone to learn almost anything, stigma free. And that changes everything.
Popular in the Community