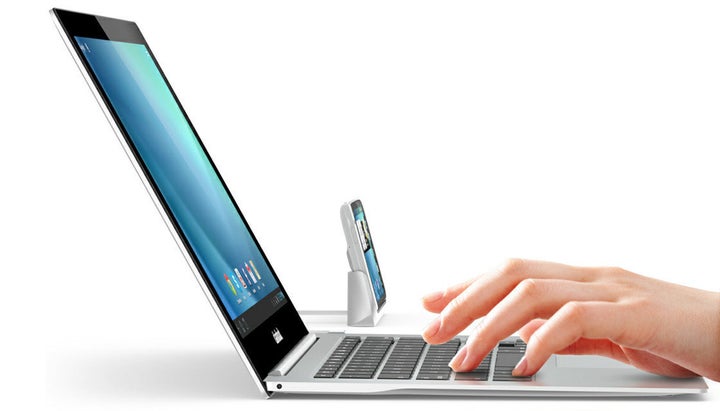 Fourteen year-old Maria is self-assured and full of personality with a smile that lights up a room. The youngest of three children, Maria has that boundless energy one would expect from the 'baby' in the family. But she also loves school, works hard and has big dreams. Maria knows that a high school diploma from the United States will help her reach those dreams. Especially since she lives in San Sebastian, a town located on the northern coast of Spain. How can someone like Maria get a high school diploma from the United States while living in Spain? By turning on her computer.

Maria is one of the first students participating in the Somerset Virtual Academy International Dual Diploma Program. Somerset is managed by Academica, one of the most successful and enterprising charter school operators and education service providers in the country. Somerset has piloted this unique dual diploma program which allows students in foreign countries, like Maria, to obtain a U.S. high school diploma through a rigorous online curriculum while they also attend school in their native country. Practically speaking, this program has given new meaning to the notion of 'back to school.' While Maria still boards a bus to go to a traditional school in her hometown, she also spends hours in front of her computer screen so that she can earn U.S. degree credits.

Under the requirements of the Dual Diploma program, each student has an instructional team leader who monitors the student's progress. The team leader also conducts regular Skype sessions with the students and involves them in a variety of different projects to ensure they grasp American culture in addition to academics. Specifically, the program's holistic educational approach offers participating students English language immersion with real-time practice and enrichment of every-day English speaking and communication; access to a fuller understanding of American history and government; and, finally, intense college and career counseling so that their education continues to open as many educational and professional doors as possible.
Somerset started the program last year with seven students. There are now 500 students from Spain in the program, which will soon expand into several other European and South American countries. Increasingly, technology is creating a global learning community in which students anywhere can learn almost anything under the right circumstances. For Maria, this program gives her the opportunity to use her two future degrees, grow her college prospects and expand her career options. And she couldn't be happier.

As we move deeper into the 21st century, it is clear that our historical perception of back to school is changing. For many of us, back to school meant walking into a new classroom after summer vacation, with new textbooks to meet a new teacher and begin a new grade in a new school year. But increasingly, the notion of 'Back to School' has no real fixed date, time or even season. Unlike my experience, and frankly the experience of most people educated in this country, going back to school is being measured more by turning on a computer than by walking into a schoolhouse door. Technology has paved the way for innovative and creative approaches to learning that will soon make obsolete the traditional notions of teaching and learning occurring in the same manner and at the same time for all kids.

Here in the U.S., our challenge is to not just stay abreast of these advances, but to push beyond them. Innovative thinkers in education, like Academica, are already using technology to grow the educational opportunities for kids in the United States and beyond so that all children can benefit and flourish in today's every changing global community.
Related
Popular in the Community