Americans are more and more frequently turning to apps to order their appetizers... and midday snacks and meals and desserts.
Spurred by the rapid expansion of food-delivery services, online food ordering is set to overtake traditional telephone orders for the first time, according to new data from market research firm NPD. In just five years, the number of online orders has skyrocketed, doubling from around 403 million in 2010 to 904 million by May 2015, Quartz reported.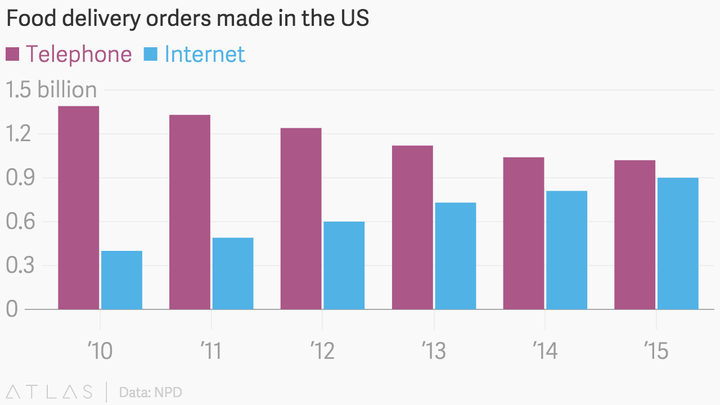 "Online ordering offers a level of ease and convenience that phone ordering can't match," a spokeswoman for GrubHub Inc., which owns popular sites GrubHub and Seamless, told The Huffington Post in an emailed statement. "It provides users and restaurants with a quicker, more efficient way to place and process orders."
The company currently processes about 1.6 million orders a week, she said.
All of that attention has translated into some serious funding. Food- and grocery-delivery companies garnered more than $1 billion in venture capital injections in 2014, and another $500 billion has been thrown behind the services in the first quarter of this year, according to TechCrunch.
Quartz notes that other delivery services like Caviar, which caters to a more exclusive list of curated restaurants, and Postmates are expected to eat into the GrubHub empire in the coming years.
Capitalism that benefits the hungry?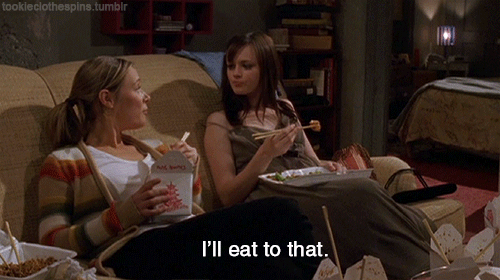 Related
Popular in the Community