By Deena Beasley and Nichola Groom
(Reuters) - New Jersey Governor Chris Christie this week finally approved online gaming in the Garden State. Now comes the hard part: banding together with other states to attract more gamblers, drive up jackpots and lure players away from offshore websites.
New Jersey is now the third state to approve online gambling, after Nevada and Delaware. The catch, however, is that the new laws apply only to people physically present in the individual states.
Several other states, including Massachusetts, California, Hawaii, Illinois, Iowa and Mississippi, are weighing some kind of online gambling legislation. If they want to offer the big jackpots that attract scores of players, they are likely to look outside their borders to combine gaming offerings and set regulations, much as they have with multi-state lottery drawings like Powerball and Mega Millions.
"I would be shocked if within a few years there aren't multiple states cooperating," said Tom Goldstein, an attorney who has represented online gaming companies. Once that happens, Goldstein expects a "steamroller effect where a state legislature says 'Why are we passing up on tens of millions of tax revenue every year?"
According to American Gaming Association, about 85 countries have legalized online gambling, and an estimated $35 billion is bet online worldwide each year, including millions of people in the United States through offshore websites. Every state except Hawaii and Utah collects some kind of revenue from lotteries, casinos or other types of wagering. States received an estimated $7.5 billion in direct gaming revenue in 2011 on a fiscal year basis through licensing fees, taxes and other allocations, according to Fitch Ratings.
The U.S. government has long considered online wagering illegal, but the Department of Justice in late 2011 clarified its stance, paving the way for states to unilaterally legalize some forms of online gambling.
A state's population is a key factor for the new gaming programs. With just 2.7 million residents, Nevada could have trouble attracting enough in-state players to its online poker games to offer a range of limits, or the minimum and maximum amounts a player can wager on one bet. Without a wide range of active games, states could lose business to the unregulated offshore sites that dominate the market currently.
"There's going to be intense competition for customers," Michael Paladino, a Fitch Ratings senior director, said.
A partnership with New Jersey, which has more than three times as many residents, would boost the pool of potential players dramatically. If more states sign up for online gaming and form a large, multi-state system, the numbers of players could soar -- and so will tax revenues.
"If you are flying to Vegas you are not necessarily doing so with the aim of being able to fire up your laptop and gamble," said ITG casino analyst Matthew Jacob, pointing out that most people go to Vegas for its casinos. "New Jersey is bigger, but the opportunity comes when a number of states are up and operators can span across those states."
States hit hard by the financial crisis, and by the increasing costs of retirement and healthcare benefits, are still struggling to plug big budget holes, and many expanded gaming as they looked in every corner for new sources of revenue.
New Jersey will take 15 percent of the amount won by online casinos from players within its borders. Nevada will keep 6.75 percent of the dollars won from online poker players. Nevada's law legalized only online poker, while New Jersey's allows for a broad array of games, including online slots, blackjack and other table games.
Cooperation would also help states regulate the market by sharing resources for identifying where gamblers are located and guarding against under-age gambling, stolen identities and credit card fraud.
"If individual jurisdictions go about setting up their own individual processes without the industry as a whole looking at it together, it's going to be a very difficult thing to do," said Craig Durbin, committee chair for the lottery subcommittee of the National Association of Gaming Regulators.
At the same time, Durbin said it will take time to find common ground. For instance, technology that allows states to detect where a person is playing online -- so that someone in New York can't access New Jersey's online gaming system, for instance, is not totally foolproof. More stringent geolocation options could "put limitations on growth, or on the ability to create revenue," Durbin said.
Las Vegas-based MGM Resorts International told Reuters in October that several states were already in talks about how to link interactive gaming plans.
"We are encouraged to know that states are talking to one another. They are crafting their own legislation and legal frameworks but are talking with other states in anticipation of compacting with multiple states," said MGM CEO Jim Murren.
Such pacts would come in addition to relationships many casinos have with overseas online gaming companies. Gibraltar-based Bwin. Party Digital Entertainment, the world's largest listed online gaming group, has a joint venture with MGM and Boyd Gaming. Rival company 888 Holdings is partnered with Caesars Entertainment, while Wynn Resorts is partnered with PokerStars.
While it may be hard for states to not make a run for the money, historic trends show revenue spikes from gambling are anything but a steady stream. A 2012 analysis by Stateline, a project of the Pew Center on the States, found that of the 13 states that had legalized casinos, casinos at racetracks or lotteries in the previous decade, more than two-thirds "failed to live up to the initial promises of projections made by political and industry champions of legalized gambling."
"Revenues generated through online gaming will hike in the beginning," said Lucy Dadayan, a senior policy analyst at the Rockefeller Institute of Government in Albany, New York. "But they are always short lived."
(Additional reporting by Hilary Russ; editing by Edward Tobin and Andrew Hay)

Related
Before You Go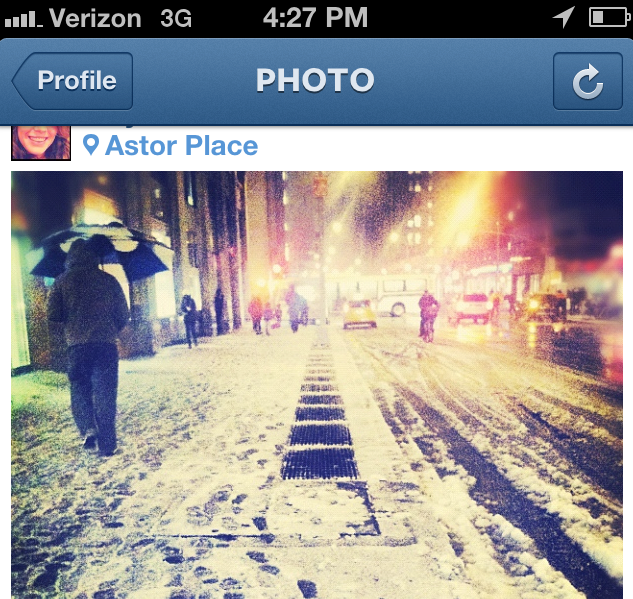 7 Things We Forget We Do Online
Popular in the Community