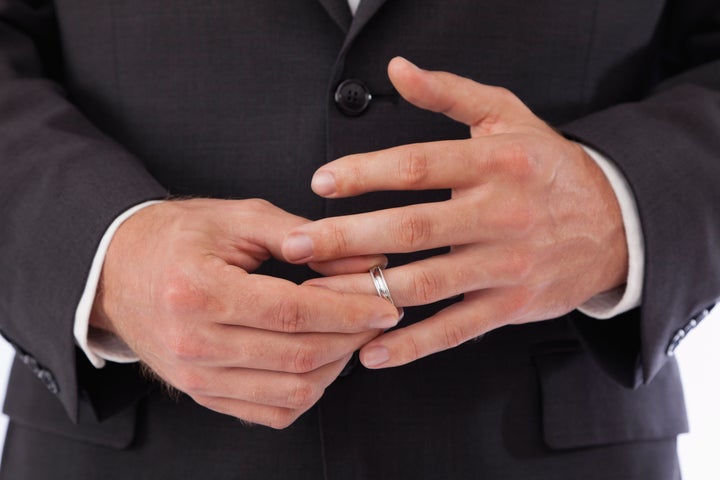 This month, AshleyMadison.com, America's largest online extramarital dating service, celebrates its 10th anniversary and rapid growth worldwide. "If you had asked me 10 years ago if AshleyMadison.com would now be in 17 countires, with sites in five languages and 13 million members, I would have said 'impossible,' AshleyMadison.com's CEO Noel Biderman opined in a recently published statement. "We're in more countries than Match.com and we are one of the fastest growing social networks outside of Facebook and Twitter."
Hoping to grab a piece of this digital pie, Gleeden is now stepping up its marketing efforts in the U.S. It was launched in France in 2009 by two French brothers, Teddy and Ravy Truchot, who according to press materials, were approached by several women and fellow employees with marital issues. "The women voiced their need for a place, a playground for adults, where they'll be able to be in control and carry out an extramarital affair with utmost discretion," a Gleeden spokesperson told Fox Business last year when it soft-launched in the U.S.
Gleeden positions itself as the first web site run exclusively by and for women. (The name is an obvious play on words: An apple motif prevails throughout the site and Eve, sans fig leaf, is now a sexy blond in a gleeful post-modern Garden of Eden.) Only women can review other members, but only men pay. When I asked publicity director Lizette Chavez about this gender discrepancy, she quoted Teddy Truchot: "I don't think women should pay for anything," he once said, appealing to his sense of French chivalry. "That's just how I was raised."
The site sees itself as a sexy, European, less male-dominant alternative to AshleyMadison.com. "Men cheat for animalistic reasons," Chavez said. "Women cheat for emotional reasons ... Gleeden caters to that and advocates openness and honesty." Never mind the inherent contradiction here -- infidelity, by its very nature, is predicated on secrecy and dishonesty, and for every Eve biting into an apple, there's an Adam taking the second bite.
Both Gleeden and AshleyMadison.com are quick to trumpet the notion that infidelity, delicately handled by either party, might actually preserve a marriage by offering people a discrete outlet for unmet needs. Few and far between, however, are those couples who can weather the storms it provokes -- and that's even the case in France, where infidelity remains the number one cause for divorce despite more open French attitudes about matrimony.
Still, Chavez was surprised by the extent to which cultural values played a part in Gleeden's icy media reception in the U.S. thus far. "It was so easy to launch in France versus here in America," she said. "It was kind of shocking, because infidelity is so prominent in the media, but it's also a secret. Here, it's more taboo, but it's done just as much as in Europe. There's just more stigma attached to it. People got very defensive and said that we're horrible people and that it's all smut. I understand, but we got a higher volume of responses like that than I would have expected."
Chavez could have taken some pointers from AshleyMadison.com on that point. Its U.S. launch provoked a firestorm of media outrage, with grenades thrown by nearly every gatekeeper of news and popular culture. Biderman fielded them with an unapologetic all-business approach. "I've built the service because I came across some great data that suggested that 30 to 35 percent of people going to singles dating sites are actually already in relationships,"he told Jeff Probst on Larry King Live. "And so I figured maybe they'd prefer a community of their own. I don't know what happens off-line ... we're the introductory platform."
Not surprisingly, AshleyMadison has expanded their platforms with a mobile App that, according to Time Magazine, helps "married horndogs find like-minded cheaters within minutes." In his defense, Biderman suggests that people aren't unfaithful because of his website; rather, long-standing frustrations and assorted emotional complexities compel people to push the proverbial envelope on their marriages. "Life leads them there," he said, "not my website." Like every other successful venture capitalist, Biderman identified a market opportunity and exploited it. (Ditto for the Truchot brothers, who are also venture capitalists marketing their services through a company called BlackDivine.) That marketing and moral values often don't go together is a different matter entirely.
The relationship between infidelity and entertainment is also a different matter entirely as celebrities and politicians perpetually lubricate public interest in their philandering. Rapper DMX flaunts his unfaithfulness on his new show "Couples Therapy" on VH1 and publicly goes ballistic on his wife Tashera Simmons. Meanwhile, the media buzzes with news of Serena Williams' practice partner getting "Quaided" by married Dennis Quaid, who allegedly stole his date. The vagaries of lust and human behavior never cease to titillate.
In the end, infidelity is as old as Job. What's new is the use of the Internet as a "legitimatized" marketing portal to explore its many precarious passions and provocations. Gleeden might be the latest player in this new digital trend, but though we Americans might have a more vitriolic response to it than the French, we're just as guilty of biting into the forbidden fruit as any other nationality. In fact, isn't it often the biggest moral pontificators among us who literally get caught with their pants down? As Mae West once said: "I used to be Snow White, but I drifted."
Related
Popular in the Community