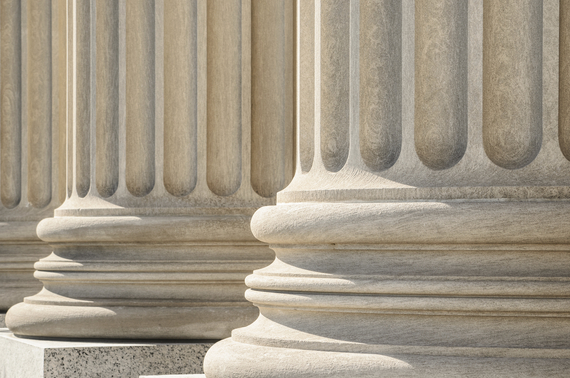 Alternative lending arose from the financial crisis of 2008, in part, as a solution for business owners that were constantly getting turned down for capital. Some would say the industry has done a great job of helping small business owners, like mom-and-pop-shops, keep their doors open, while others remain a bit skeptical of online alternative lenders.
Fast forward to mid-2016 and you'll find stories just about every week announcing increased scrutiny of the industry and federal regulators, such as The Consumer Financial Protection Bureau (CFPB), calling for improved oversight. Thanks to the huge push by the CFPB, four separate groups have recently emerged to help improve transparency and consumer safety for small businesses, including:
Public Comments Provide Insight into Marketplace Lending
Last year the U.S. Department of Treasury issued a request for information (RFI) to the public to get general feedback on borrowing and lending money online from web-based platforms. The
went public in May, highlighting a few common themes:
The use of data and modeling techniques for underwriting is an innovation, but also a risk;
The expansion of credit has helped those who would otherwise not have access to credit from traditional lenders;
New credit models are untested;
Increased transparency will help borrowers and regulatory clarity will benefit the market, and;
Enhanced protections are needed to help protect all types of borrowers.
In another request for public comment, CFPB Director Richard Cordray called upon consumers to submit complaints about consumer loans from online marketplace lenders, including peer-to-peer lenders and "platform" lenders. The purpose of collecting these complaints was to give people a voice in this new market and to provide them with a platform to express their concerns. In turn, this would add some pressure to all lenders -including online and traditional brick-and-mortar banks- to follow consumer financial protections laws.
Here are the three common areas these newly formed associations are focusing on for an improved online lending/borrowing landscape.
1. Fair Practices
Online lending essentially started in order to fulfill a need; to provide loans to borrowers who were turned down by traditional lenders to. Individual borrowers (consumers) have had protections extended to them for years through consumer protection laws, such as the Equal Credit Opportunity Act and the Fair Debt Collection Practices Act. Due to the newness of this industry, however, fair practices are still being developed and enforced for businesses.
Launched in 2014, the RBLC created the Borrowers' Bill of Rights to protect and empower small businesses in accessing the credit they need to keep their doors open. The RBLC demands non-discrimination against business owners, fair loan collection practices and fair treatment from brokers. The MLA, on the other hand, seeks to provide fairness to loan investors. If the MLA's Operating Standards are adopted, MLA members would provide investors with fair access to loans within the investment programs they participate in, and would require that different categories of investors be treated fairly by ensuring each class of investors is provided fair access to loans.
2. Education
All groups believe both lenders and consumers need to remain educated on non-traditional business lending. The CRBF was specifically created to educate state and federal policymakers, media, and communities on financial technology and how its creation provides businesses access to capital required for growth. The CRBF hopes to create a set of best practices by educating government agencies and Congress about the positive benefits of non-traditional lending to small businesses.
In partnership with the Association for Enterprise Opportunity, the ILPA is currently developing a price comparison tool called the SMART (Straightforward Metrics Around Rate and Total Cost) Box. This tool will provide small businesses with a chart of standard pricing comparison tools and thorough explanations of loans.
3. Transparency
Finally, the new associations have put a high emphasis on the transparency of the market so borrowers aren't blindsided when it comes time to pay off their loans. The Small Business Borrowers' Bill of Rights is similar to the CARD Act, but on the business-facing side. The RBLC wants loan terms to be presented in plain-English terms, provide clear comparisons and disclosures with no hidden fees or penalties, and request that all possible loan options be presented to the borrower for a fair and educated loan decision.
The MLA, which is an organization made up of Funding Circle, Lending Club, and Prosper, was created to promote responsible business practices for an efficient financial system. The MLA developed the Marketplace Lending Operating Standards, which is a code of business conduct they hops all credit marketplaces will adopt. The MLA strives to provide high-level transparency through detailed loan-level data and by investing in specific loans.
The end-goal for these organizations is to ensure proper practices are being implemented by industry players, while still allowing enough freedom and protection for businesses to gain access to the capital they need to grow.

This post originally appeared on SnapCap.com
Popular in the Community