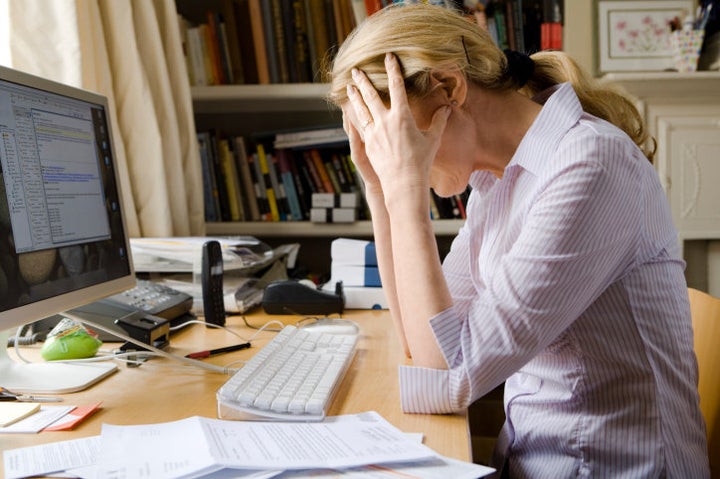 Have you received any strange emails from your girlfriends recently? You know the ones I am referring to, no subject in the heading and just a link to a website in the body of the email page. The name of the web link sounds interesting enough--words such as, women, health, life or care are conveniently nestled into the title. Without giving it a second thought we click the link and BAM, some internet hacker has you opening a full page advertisement--not to porn, but just as annoying--to a foreign drug marketer.
I got these infuriating emails from two different girl friends just this past month. Both were Canadian drug sale advertisements of Lipitor and the like. They have gotten so good at this type of sleuth marketing that they even offer the appropriate drugs for the corresponding age category.
Mixed with the outrage felt when friends email address lists are hacked into by the dark side of the Internet, is also the recognition that 40-plus-year-old women have begun to seize their power. And the rest of the world is beginning to notice. Even the people we don't necessarily want to notice. These internet thieves are clever folks and they are tapping into a powerful consumer base of influence. So while our hacked-into emails are maddening, they do represent a shift in the status of the 40-plus-year-old woman in the ever-growing social media networking world.
Do I dare say congratulations ladies? We mature women are now empowering, educating and supporting one another through social media in ways that are extraordinary and inspiring. Every single day I learn about news and opportunities from my friends and colleagues. We are enriched by posted links to blog pages, interesting new ideas proposed and amazing stories shared. We ask for feedback and get responses from around the world in astonishing numbers.
Recently a colleague needed an endorsement of 20 women to qualify for a short link on a site and in less than 24 hours had over 99 women signed on from all parts of the globe. Need help finding a trusted acupuncturist, hair colorist or car repair shop in your recently relocated city? Done. Ten minutes after tweeting a specific request for help most women have long lists of good, solid leads. Or how about just needing some emotional support for some far-fetched dream? A friend recently wrote on her Facebook page her latest desire to buy a farm and join the local growers slow food movement. Literally within a few hours she received the equivalent of a whole lot of cyber-hugs from friends cheering her on and offering assistance. That is a welcome reception in our super-stressed, overextended day-to-day lives.
So while vigilantly wanting to guard our privacy, mature women are also flexing our collective feminine muscle--spending more dollars than ever before online and becoming the fastest growing demographic in the social networking marketplace. Let's continue to encourage 40 plus year old women to collaborate and connect via the web. The possibilities are endless and exciting. We are just beginning to witness what women can accomplish together. And if we do get spammed, couldn't they give us the lead for a great moisturizer?