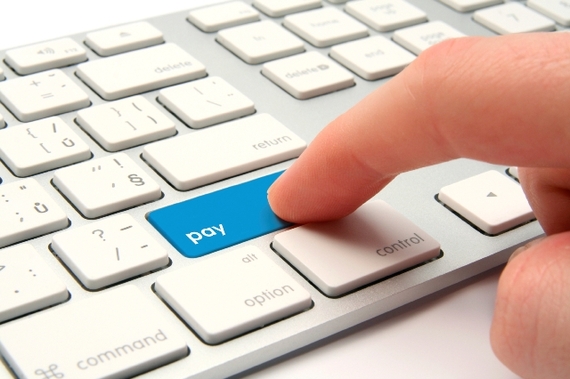 Image Credit
Did you ever make a purchase from eBay? If answered yes, you would most likely use PayPal to complete your transaction. Irrespective of professional or personal use, PayPal is always the most popular form of online payment service which is used by millions of people to receive and send money. But that doesn't mean that this company doesn't have competitors. With the increase in the number people who transact online, the online payment options are also gaining momentum like never before. It has been predicted by experts that the entire market for mobile payments will reach up to $240 billion by the end of 2017. This is the reason behind the ace companies like Apple and Facebook testing their stand with their personal mobile payment services. If you've never come across the other online payment companies apart from PayPal, here are some that you may consider.
Google Wallet: Once upon a time, Google Checkout was Google Wallet. Although there is a change in the name, the features have all remained the same. It is simple, safe and can allow some rapid transfer of money to a bank and from a bank. This online payment option also shares some similar features to PayPal as its ability to process cards and send out invoices.
WooCommerce: WooCommerce even allows the WordPress users to create their own e-commerce shop and they have a number of neat features which make the payment processor worth its time. WooCommerce is extremely customer-friendly and vendor-friendly, you can even manage the daily activities of the store, run coupon campaigns and also learn about tax and shipping rules and also view the overall performance of the store.
WePay: Apart from offering fraud protection and extremely good customer care service, WePay is one of the strongest alternatives as users can buy without leaving the site through a virtual terminal. This doesn't only make your website extremely professional but it makes the services more focused on the interests of the individuals and not only on their credit card numbers.
Authorize.Net: This online payment option called Authorize.Net has been around in the market for 1996 and is the most widely used payment gateway of the internet. A study reveals that Authorize.Net has more than 400,000 merchants and they have even won the Achievement in Customer Excellence (ACE) for 5 years now.
PayPal: This list wouldn't have been complete without PayPal and this is undoubtedly the most widely accepted payment acquiring systems which processes more than 8 million payments regularly. PayPal boasts of having 138 million active accounts in about 195 markets and 30 currencies throughout the world. Moreover, there are new upgrades to the PayPal New Here card reader where apart from only handling payments from chip-and PIN credit and debit cards, the new version of the HERE card reader will also support NFC. There are online PayPal perks like accepting checks through the camera of the smartphone, allowing clients to buy without leaving the site and a card swiper.
MoneyBookers: MoneyBookers is presently known as Skrill and it allows the users to receive and send money to other users. It works with different online banking services in specific countries and for all the other countries, it is possible to send and receive cash either with a debit or a credit card. However each country is charged differently while transacting cash through MoneyBookers.
Payza: This is formally known as AlertPay and Payza allows you to receive and send money from more than 190 countries and across 21 currencies. This particular service is based in Canada and US but also supports some particular banks and debit cards from their recognized countries. You can add funds to your Payza account through bank transfer and you can send money to other users as well. You can create an account for free but there's a small fee for transferring money between users.
Amazon payments: There is good amount of functionality and a very simple process of checkout. As far as online payments are concerned, Amazon payments are high up in the list. You don't need to worry about fees to a certain level and you can see fast transactions. With Amazon payments you can send and receive up to 1000 monthly without having to pay any fees. The security and protection of this online payment solution is also decent enough.
In a nutshell, there are quite a large number of online payment options which can give the ace company, PayPal a run for its money. Nevertheless, PayPal is still deemed to be the number one online payment solution which helps millions of companies carry on safe and sound monetary transactions online everyday. You can stay informed about the other alternatives but it's your discretion about which one you should use.
Related
Popular in the Community