Who fits the profile of a scam victim? Roughly 34 million people -- according to a just-released AARP report, Caught in the Scammer's Net. The report finds that 15 online behaviors and life situations may significantly increase a person's vulnerability to online fraud -- and nearly one in five American adults engage in at least seven of them.
More than just engaging in risky behaviors online -- victims have also recently experienced a difficult life experience, like losing a job or losing money. How does going through a difficult time make you more vulnerable to fraud? Just as a weakened immune system lowers your resistance to disease, negative life events lower your resistance to fraud.
These eye-opening findings are pooled from detailed surveys of 11,000 adults across the U.S., comparing the online actions, behaviors and life experiences of fraud victims and non-victims -- providing a detailed "profile" of those who are most vulnerable to Internet-based scams.
In the past seven days prior to being surveyed, respondents admitted to:
•Clicking on pop-up advertisements: Opened by 26 percent of victims compared to 10 percent of non-victims, pop-ups are often used to install computer malware or lead to surveys that glean personal information.
•Opening email from unknown sources: 27 percent of victims versus 17 percent of non-victims risked similar malware and detail-seeking phishing risks in emails.
•Downloading apps: 39 percent of victims versus 28 percent of non-victims are vulnerable to yet another method to install malware to steal computer files, passwords and accounts.
•Selling products: 23 percent of victims versus 7 percent of non-victims are active on online auction sites. Scammers pose as buyers, paying with counterfeit checks or money orders -- often for higher amounts than the sale price, with a request to send back the difference.
•Purchasing a product through a money payment business: 47 percent of victims versus 30 percent on non-victims use this service, which becomes risky when you link to a checking or debit card account. If those systems are hacked or someone gets your payment transfer information, your bank account is now exposed to the scammer.
•Signing up for "free trial" offers: 18 percent of victims versus 8 percent of non-victims engaged in these traps, which lock buyers into hard-to-cancel contracts -- and merchandise may not arrive until after the trial ends.
The key negative life experiences include:
•Feelings of isolation, reported by two in three victims, compared to a minority of non-victims,
•Loss of a job: 23 percent of victims versus 10 percent non-victims.
•Negative change in financial status: 44 percent of victims versus 23 percent of non-victims.
•Being concerned about debt: 69 percent of victims versus 57 percent of non-victims.
When asked several questions about Internet safety, neither victims nor non-victims scored particularly well. But in two specific questions, victims were significantly less likely to answer correctly than non-victims:
•Being unaware that banks do not send emails to customers asking them to click on a link to verify personal or account information. Nearly two in three victims, compared to just 38 percent of non-victims, believe that banks do this, but it's a common ruse by scammers to download malware or collect details for likely identity theft.
•Being unaware that a privacy policy does not mean that website will not share information from users. Roughly half of victims, compared to 40 percent of non-victims, answered this correctly. However, such information may be sold to either legitimate vendors -- or scammers posing as such, and used to compile "sucker lists" to identity possible future victims.
The report was commissioned by the AARP Fraud Watch Network -- a national campaign to connect people to experts, law enforcement and people like them who can help them spot and avoid scams. Available free of charge to AARP members and non-members alike, and people of any age, the Fraud Watch Network provides:
•Watchdog Alert emails that deliver breaking scam information,
•Prevention tips based on the latest information from experts,
•An interactive map with the latest law enforcement warnings from each state,
•A phone number people can call to talk to volunteers trained to help fraud victims, and
•Access to a network of people who are sharing their experiences with scams so they can help others protect themselves.

For a copy of the survey, click here: http://www.aarp.org/onlinefraud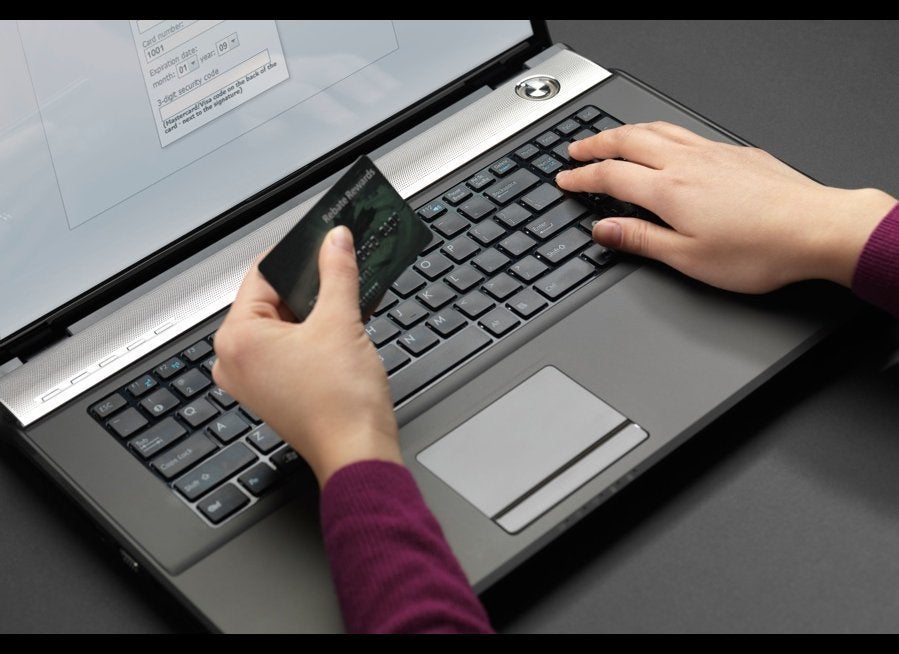 Top 5 Scams That Target Older Adults
Related