Still, many brides-to-be will scour the internet in search of tempting discounts or convincing counterfeit gowns. But if you dare to order that dream dress online, you may well receive a truly unrecognizable garment in your mailbox -- not to mention, it probably comes from a sweat shop.
1. Lime green is the new white?
2. Something old, something new, something borrowed, something "ew."
3. Business casual bridal wear is something we (thankfully) haven't seen before.
4. Your pre-school ballet costume is making a comeback.
5. But it looked so nice on your Pinterest board!
6. Warning: Online purchases may appear tackier IRL.
7. Rumor has it somebody got kicked off "Dancing with the Stars" just for wearing this.
8. If you squint REALLY hard, these dresses almost look like distant cousins.
9. When DIY goes very, very wrong.
10. Everything is not coming up roses.
11. All you need to replicate the look? A petticoat and an over-active imagination.
12. Pop Quiz: Can you spot the fake?
13. One of these is not like the other.
14. Nothing a whole new dress couldn't fix.
15. When it seems too good to be true, it probably is.
Why do these dresses turn out so poorly? Aron Padley, a bridal retailer, told Brides Beware that counterfeit retailers "use the cheapest, crappy material they can find. Nothing is ever straight when it comes to hemming. If you order in ivory it usually comes in white in the wrong size with no structure, no boning and 99% of the time unhappy brides."
So what's a thrifty bride-to-be supposed to do? In a post, admins of Knock Off Nightmare write:

There are legitimate, low cost options... First, check your local bridal store clearance rack, nothing beats having the ability to try it on and take it home. Most bridesmaid dresses come in white and ivory, so try those, too! There are a ton of cancelled weddings every year, get a name brand designer at a huge discount on Ebay, Tradesy, Pre-Owned Wedding Dresses, and Once Wed.

Related
Before You Go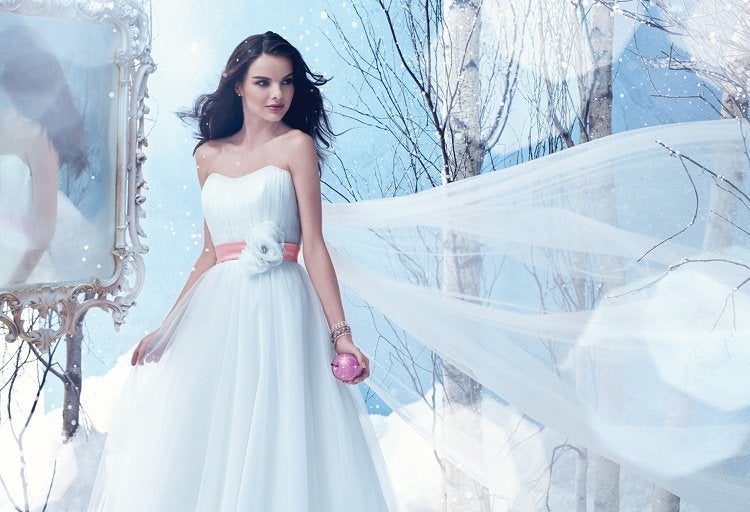 Winter Wedding Dresses