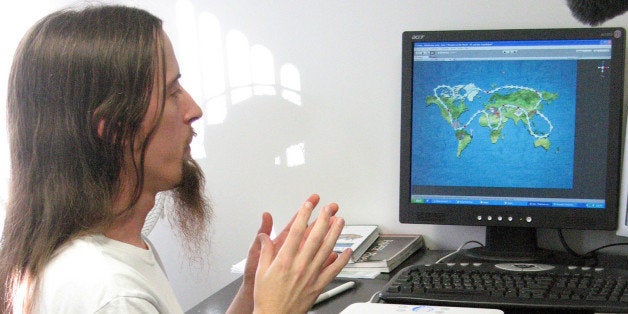 Cognitive behavioral therapy has long been considered the most effective treatment for depression and other mental health problems. But what if the best form of therapy didn't involve a therapist at all?
"The success of cognitive behavioral therapy is well known; many people consider it the most effective therapy for depression," Tina Rosenberg writes in The New York Times. "What is not widely known, at least in the United States, is that you don't need a therapist to do it."
A program known as MoodGYM is an online version of CBT, which offers members support through various activites -- without a therapist. The online treatment tool was founded in 2001 by a group of Australian psychologists, and today there are multiple similar programs across the web. Studies show that Internet-based treatment is just as effective as in-person therapy.
Online therapy can be revolutionary for a number of reasons. For one, it can serve a significantly larger number of people -- across the globe -- particularly in areas where access to mental health treatment is close to nonexistent. Second, it is far less costly than traditional therapy, which can be financially draining for many patients.
"It can help people who stay sick because there are no therapists nearby, who fear being judged or embarrassed in therapy, who can't take time off from work, or for whom the cost of treatment is too high. It allows people to carry therapy around in their pockets, use it at 2 a.m., and pay nothing or nearly nothing," Rosenberg writes.
And perhaps most importantly, more people are willing to seek help in a private setting -- away from the doctor's office -- than they are face-to-face. Why? Because there is a stigma around mental health that makes people uncomfortable about acknowledging and addressing their feelings. Online therapy allows people to get treatment in the comfort of their own homes, which may give millions more people the strength they need to get better.
The What's Working Honor Roll highlights some of the best reporting and analysis, from a range of media outlets, on all the ways people are working toward solutions to some of our greatest challenges. If you know a story you think should be on our Honor Roll, please send an email to our editor Catherine Taibi via catherine.taibi@huffingtonpost.com with the subject line "WHAT'S WORKING."
Calling all HuffPost superfans!
Sign up for membership to become a founding member and help shape HuffPost's next chapter